SCUSA at West Point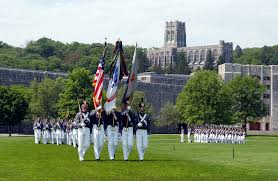 Challenging for something new always makes my heart flutter. Sometimes, it brings great anxiety. However, after challenging I make me feel glad. Right now I've just finished half of the exchange life in New York. I made many friends from all over the world and I'm really enjoying the life here. I'm used to the exchange life. And last week, I challenged one of the most valuable experiences in my exchange life.
It was really lucky that I was able to participate in the Student Conference on US Affairs(SCUSA). When I was young, once my dream was to become a diplomat and once my dream was a reporter. It was interesting for me to learn political circumstance and talk about it with other people. Since then, I have engaged in Model United Nation for several times in South Korea. Sometimes preparing for unfamiliar topic but always it was fun and I learned many things from it. I wondered how US's student conference and Korea's student conference differ. Also, I wanted to share ideas with friends from many countries. At first, I was worried since my English is not perfect but I decided to apply to it.
SCUSA is an annual four-day conference held in United States Military Academy at West Point. Civilian student delegates and cadets from West Point discuss the current and emerging issues the United States faces today. It started in 1948 and this year was 68th affairs. The topic was 'Democracy and Democratization' and there were 15 kinds of roundtable to discuss about it including 'Economic Development' which was my roundtable topic. I read the paper they gave me before the affairs. I thought and thought which one is the first between Economic growth and Democracy. Also, I was racking my brains to find what kind of story I have to in the affairs.
On the first day of the affairs, I headed out to the Grand Central early in the morning. I met member of the One-to-World group which consist of international student in New York. During the train ride to the West Point, we greeted each other, exchange the phone number and be a Facebook friend. All of us were so excited to go new place and meet new people. The weather was so nice and all the leaves are changing color. By the time I arrived, I was totally fascinated by the magnificence of the West Point. Everyone was so busy to take photo. The buildings which were called barracks were like a castle and reminded us of Hogwarts in Harry Potter. Cadets dressed up in uniform looked so strict and in order. Firstly, I met my roommates who will stay for four days together. They gave me some sweets and Frog badge which represents their barrack Mascot. Staying with them in the real military barracks was really new experience for me. I had to sleep in the cot and we fit our pattern to the military system. Talking with friends who are in the military service was interesting. I thought they would be different from me (like more strict and stern). However, they were just young delicate girl. It was fun to hear their story.
The affairs started on the second day. When discussion was started, I felt timid since everyone seemed so smart and intelligent. They really were, but soon I could share my idea freely. That day was next morning of the announcement of the election result. As it happens there were so many things to talk. It used to me more fun as I started the story of Korea. The most different thing from conference in Korea I participated was delegates were talking more freely and with confidence. Also, there were a few professors to help us map the structure. It was really tight schedule as we had to start in the morning and finish late at night. However, during the affairs I could learn a lot of things including other countries political situation and nation's perspective in those countries. Sometimes, I was surprised by their perspective to the country or political situation since it was very different from me. But, we could understand each other and it was beneficial time for me. In the last day of the conference, we had a presentation based on our discussion. It was really creative and funny. Some groups had role play and some danced. I was happy that people from all over the country and all over the world can share idea and enjoy the conference.
Among all the things, meeting new contacts was the most valuable thing. Delegates came from all over the world and we got friends by staying all four days. We have been lived in different country and culture. But we became close easily, sharing different cultures and asking questions. Also, cadets were really gentle. For four days, they escorted us so kindly. As most of delegates were strange to the military service, we asked everything. They replied and explained to the every question. It was interesting.
Deciding to participate in the SCUSA was one of the best choices in exchange life. It was awesome experience for me. I really enjoyed the four days and it has passed all too soon. I hope we can meet someday as global reader again.
Leave a Comment
About the Contributor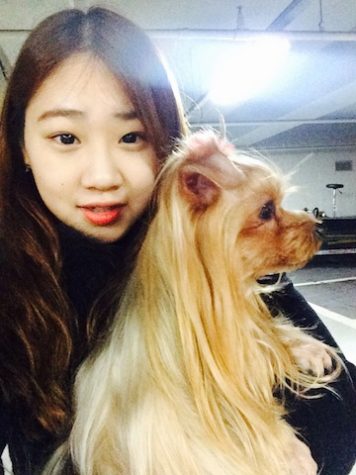 Jenny Cha, Staff Writer
Jenny is an exchange student from South Korea. She has worked as a reporter at the  Yonsei University Newspaper 'Yonsei Chunchu' for  two years. She...