Hey, COVID-19? I Just Want to Get Married
Today the professor told us to write something that will remain in history. Something that we could teach our future children or even grandchildren. Something that is part of us and that means a lot in our life.
Well, 'dear future grandchildren,' I just wanted to tell you that your grandma Dani is getting married in the midst of a global pandemic.
You will surely have this in your history books. Not my wedding, of course, the pandemic.
But like I said: I am going to be a bride, with a white dress, walking towards the love of my life, surrounded by all my loved ones.
All?
That is the question. I don't even know if there will be a wedding.
I got engaged in the summer of 2020, a key year. COVID-19 took the world by storm.
For now, the venue hasn't canceled anything, because it's expected that by June 2021 there will already be a vaccine. But the experience that I always dreamt of, my moments as a bride, the most special moments of my life, have all been a bit different.
Now, this column is not meant to be sad, and I even hope to add some humor to all of this. Nowadays you have to look at things from another perspective so you don't get depressed.
And for the record, I'm really liking the feeling of becoming Mrs. but obviously, things have changed and with it, the freedom to organize a big event, with many people and even people from other countries.
The virus made it difficult for us to visit venues. Many of them were closed and for others, we had to wait weeks for a simple tour.
We found a place on the beach (it was the first place we visited) which I thought I liked, but deep down I was lying to myself to get rid of that responsibility, and also because the place was cheap.
Call it destiny or whatever, but I believe that God didn't let things flow with that place. The communication with the manager wasn't good, he never remembered having met us, which partly was funny to me because I gave him some masks that my mother-in-law made, and he didn't even remember that. We also tried to make the first payment several times but we never could. He even forgot about the price that we had agreed upon when we met. A complete and utter disaster.
It seems that the universe and the cosmos agreed for everything to go wrong in that place. My frustration forced me to make the decision to risk looking for another venue.
I started emailing other places but none suited our budget. In the following three months, we could only visit three more venues. Very nice, but we couldn't afford it.
We were taking so long that impatience got to me. One night, I started sending messages to random sites on The Knot, a page where you can send the same message to 50 different places.
My message was like this (literally): Hi, My name is Daniela and I am looking for a place to get married (I didn't even bother to say with whom). Our total budget is $$$ (I'm not telling you). Hope we can figure something out. Thank you.
Just like that. I threw the dice with my random, passive-aggressive message. 
I went to sleep, and the next day only one site had answered me, one.
They wrote: Ok Great! Would you like to come by & view the venue? Peter.
Ok Great? When I went to the website and saw the place, it had five stars and considered one of the best wedding places on Long Island. I thought to myself, "he is kidding."
The place was a fairytale. Gardens full of flowers, cascading fountains, a huge room full of lights, chandeliers, and mirrors all around the room. It was out of reach for two young students. I mean, we had our savings but not for a place like that, that's for sure.
Antonio told me that by going we won't lose anything, but I didn't want to get excited and then get heartbroken.
Well, to make it short, it turns out that Peter (the one from the message) was the owner's son, he was a young and very nice Greek man. He worked with us on the price and in the end, he gave us a total which seemed like a miracle.
So if everything goes well, and the pandemic doesn't continue to ruin our plans, I'll get married here: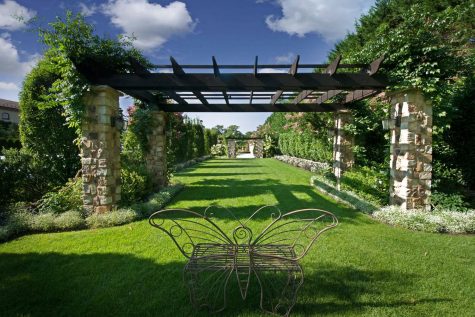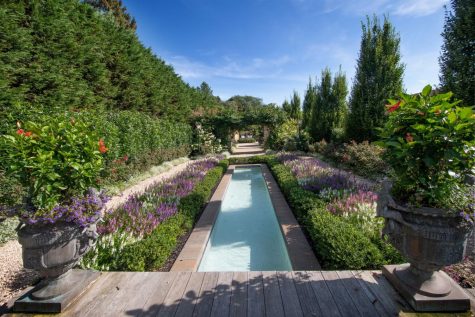 Wow, right? I know, I feel the same way. 
Well, the next important thing was the dress and to this day I don't have one. I have only visited two stores, and I feel bad that I couldn't bring more than two people because of the corona issue. They say that this is good so you don't have many opinions, but I don't care, I wanted to take my three sisters, two friends, and my mother. It was kind of a bummer.
I always imagined the moment of arriving with THE dress and seeing everyone with tears in their eyes. Then they would begin telling stories about how quickly I grew up, and how happy I will be (As you can see, I also make many scenes up in my head).
I thought I wanted a mermaid dress, but surprisingly, the shop assistant brought me a very different one, which I liked! I can't tell you how it is because I know my fiancé will read this column. I can't risk it.  
I couldn't buy it because they didn't have my size. Then they were taking a long time to get a new one due to corona and there was my despair again. Once again the spoiled girl who wants everything right away. And what did I do? I bought a dress online.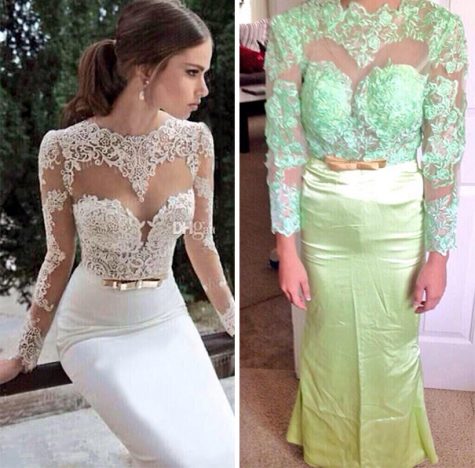 Now, Let's be honest here (you get it?). A wedding dress can come at all prices. The one I liked was worth $1,200.
What I bought online only cost me $200. Obviously, I know that when you buy a wedding dress, you pay for the brand. But the fact of paying so little, I can't help but think what the dress will be like. Will it be anything like the original, will they even send me anything?
Well, today is Nov. 12 and the dress is supposed to arrive on Nov. 23.
I'm praying for another miracle. I want to see if I can get married at a magical venue in a $200 dress bought online. 
What is my purpose with this column? I want to leave the memory of how the coronavirus entered our lives without asking for permission and without mercy, changing all our plans and making us more nervous than ever about what will come. 
But although it sounds shabby, this is the moment I've been waiting for my whole life, and nothing is going to prevent me from marrying Antonio, not even you, COVID-19.
Leave a Comment
About the Contributor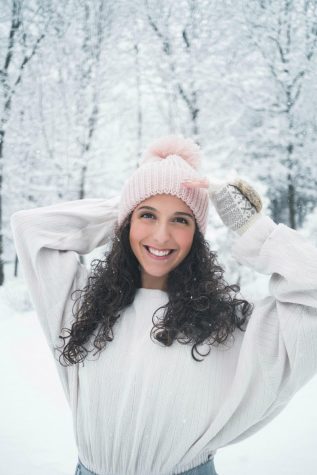 Daniela Baptista Haros, Impact Staff
Daniela was born and raised in Barcelona, ​​Spain. In the fall of 2016, she moved to the US with her family. This became a major turning point in Daniela's...