The New York Knicks Offseason Moves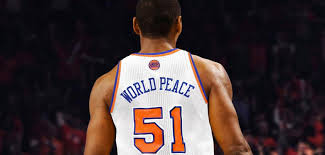 The New York Knicks made their furthest push in the playoffs for the first time in 13 years last year. They were eliminated in the second round by the Indiana Pacers. Although Carmelo Anthony had a breakout season winning scoring champions of the year, The Knicks were no match for the Pacers relatively young team's height and depth off of the bench.
The Knicks were plagued with post season injuries to two of their dominant big men. The two big men were Tyson Chandler who had a hurt nerve in his neck and Amare Stoudemaire who had to have another surgery on his knees. An injured unhealthy Tyson Chandler was no match for a healthy strong Roy Hibbert. Amare was unable to play.
The Knicks did have an impressive run through the season, but let's face it we all knew that they would run out of gas sooner or later. I mean you had four out of five of the oldest players in the league on one team: Pablo Prigioni (36), Jason Kidd (40), Rasheed Wallace (39), Kurt Thomas (41), and Marcus Camby (39).  By the time the playoffs hit, three out of five of these players were too injured to play. Pablo Prigioni played and did a decent job, and Jason Kidd played who looked like he ran out of gas.
The Knicks knew they had to get young for this upcoming season and quick. They released Rasheed Wallace and Kurt Thomas. Jason Kidd retired and is now the new head coach for the Brooklyn Nets, and resigned Pablo Prigioni.
The Knicks had the 24th pick in the 2013 draft and they took Tim Hardaway Jr. out of Michigan. New York has gone to a lot of small lineups the past couple of years. Hardaway should be able to fit in nicely.
The Knicks traded Steve Novak, Marcus Camby, Quentin Richardson, two second-round picks, and a first-round pick to the Toronto Raptors for Andrea Bargnani. The other moves the Knicks made were re-signing Smith to a three-year deal worth roughly $17 million. They also re-signed Pablo Prigioni on a three-year deal and Kenyon Martin on a one-year deal.  The Knicks also signed Beno Udrih who will replace Jason Kidd who retired. Probably the biggest move they made was signing Metta World Peace aka Ron Artest to a two year deal.
I'm not really sure if the Bargnani move is going to work out. They ended up saving one year on the salary cap by getting rid of Novak's deal, but was that worth a first round pick and a couple of second round picks just so you can have a cluttered frontcourt with Bargnani in the mix now? It also all depends on the health of Bargnani. He is a very injury prone player. When Bargnani is healthy is a very good player, but Novak's shooting will be missed.
The Udrih move and World Peace move are ones you can get behind because they're low risk and high reward. They allowed Chris Copeland to leave as a restricted free agent because they didn't have much flexibility to keep him aboard, but would not play ahead of Bargnani anyway. The Knicks have depth but some of that depth is awkward. They still have scoring but we don't know how the minutes and shots will divvy up after Melo gets to feast within the offense.
With the exception of Tyson Chandler, Metta World Peace, Iman Shumpert, and JR Smith I'm not sure how their defense is going to be. I don't they will be a top 10 defensive team but maybe 12th or 13th.
Although the Knicks have made some decent offseason moves and team looks more promising than last year I don't think they have the talent to compete with the Miami Heat. After all the goal is to compete for an NBA championship and not just have a good season.
Leave a Comment
About the Contributor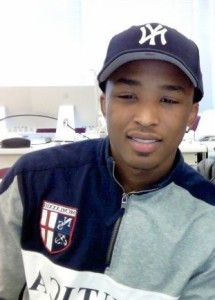 Trifton Rose, Impact Staff
Trifton Rose is a Yonkers native who is a senior at Mercy College and majors in
broadcast Journalism. He is a member of the men's basketball team. Trifton ...