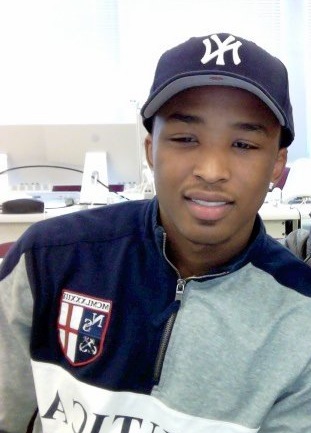 Trifton Rose is a Yonkers native who is a senior at Mercy College and majors in
broadcast Journalism. He is a member of the men's basketball team. Trifton  dreams of working at ESPN with sports analysts like Skip Bayless and Stephen A. Smith.
He has also been apart of the Viking News at Westchester Community College.
Trifton's hobbies include listening to  hip hop and R&B music, hanging out with friends, and playing video
games.
He can be reached at
[email protected]
Trifton Rose, Impact Staff
Apr 24, 2014

UCONN HUSKIES NATIONAL CHAMPS!

(Story)

Apr 17, 2014

Isaiah Austin: Leading the Blind

(Story)

Apr 03, 2014

Final Four Review

(Story)

Apr 02, 2014

Welcome to New York Phil Jackson

(Story)

Mar 06, 2014

Chris Cavalieri Story: Slim Chance

(Story)

Feb 27, 2014

Raymond Felton Controversy

(Story)

Feb 20, 2014

How Important is Sleep to College Students?

(Story)

Dec 15, 2013

12th Man- "Believe in Your Self"

(Story)

Dec 05, 2013

Amare Stoudemire Injury

(Story)

Dec 03, 2013
Dec 02, 2013

Kobe Named 25th Best Player!

(Story)

Dec 01, 2013

New York Knicks Horrible Start

(Story)

Nov 19, 2013

The Return of the "Black Mamba"

(Story)

Nov 07, 2013

Chris Paul to the Next Level?

(Story)

Nov 05, 2013

War on Drugs in Westchester

(Story)

Nov 05, 2013
Oct 03, 2013

Founder's Day A Success

(Story)

Oct 03, 2013

The New York Knicks Offseason Moves

(Story)

Oct 03, 2013

OP/ED: Is 'Teams Helping Teams' Hurting Players?

(Story)

Sep 19, 2013

Academic Time Management for Student Athlete's

(Story)