Chris Paul to the Next Level?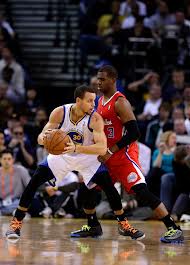 Chris Paul and Stephon Curry put on a spectacular show as the Los Angeles Clippers beat the Golden State Warriors 126-111. Chris Paul's 42 points, 15 assists, and 6 steals over shadowed the great shooting game that Steph Curry had. Curry connected on 9 three pointers including one which was a 4 point play.
Curry had 40 points and 9 assists. I thought that Curry was going to hit the 56-point mark like he did against the Knicks last year.
Steph Curry's jump shot is a lethal weapon. He can shoot the ball from anywhere on the floor. The difference in outcome of this game was all of the turnovers.
Steph had 11 turnovers which majority of them seemed to be careless errors. The Clippers defense deserves some of the credit. They forced Curry into making some of those bad passes with their hard hedges over screens and their pressure defense. The Golden State Warriors posted 28 turnovers all together.
Chris Paul controlled the tempo and the pace of the game. Chris Paul fed Blake Griffin and Deandre Jordan numerous times for easy dunk and lay up opportunities. Chris Paul unlike many point guards in the league makes few mistakes when he is in the game. He knows when to get his teammates involved and when to look for his offense too.
Paul, on the other hand, dropped 15 dimes against six turnovers, with nine of his helpers leading directly to layups or dunks, and three more resulting in 3-pointers.
The point guards combined for 47 second-half points. Thirty-two out of the 47 points came in the fourth quarter alone on an unbelievable 15 for 24 shooting. It was glorious to watch. The star point guards were going at it scoring wise.
Chris Paul became the first player in 40 years to have 40 points 15 assists and 5 rebounds. Those are unreal numbers for a pass first point guard who is roughly 6ft 3inches.
The way Chris Paul is playing this season. I believe he can win MVP honors. It is early to tell, but he is out playing anybody he comes across right now. His hunger for a championship is starting to show and with a coach like Doc Rivers on his side Chris Paul in the Clippers can be a legit threat in the West and take their games to the next level.
Before the start of this season my favorite point guard was Rajon Rondo. Although I love Rondo Chris Paul is showing me how important a jump shot is in a point guards arsenal. I still feel Rondo has a better court vision but Chris Paul has all the sharp skills that a point guard needs to have.
If there are any younger athletes who need a point guard to imitate their game after, it is surely Chris Paul. His basketball IQ is off the charts and skill set is amazing. It all does not come easy, Chris Paul is no stranger to hard work and will do anything to get to the next level.
Leave a Comment
About the Contributor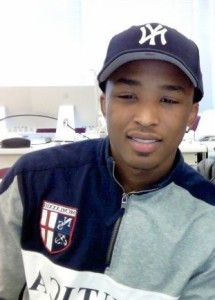 Trifton Rose, Impact Staff
Trifton Rose is a Yonkers native who is a senior at Mercy College and majors in
broadcast Journalism. He is a member of the men's basketball team. Trifton ...