12th Man- "Believe in Your Self"
Since this is my last column for the semester I figured that I would do something different. I figured that I would write about my experience of being a walk-on on the Mercy College men's basketball team.  Currently, the men's basketballs team record is 0-9. It sucks being the 12th man on the team. No matter how much your team struggles it feels as though there is nothing I can do.  When you are the 12th man on team you have to be mentally strong and always ready.
It's different from being "the man" and a starting point guard in high school. When you're starting your mind is always mentally ready to play because you know for a fact that you're going to play. But, when you're last on the bench you never know when your opportunity is going to come. Unlike a starter or somebody who plays ample minutes if you mess up in the game one time you may never come in the game again.
When starters have numerous amounts of turnovers and mistakes and they'll always have their chance to make up for it. There is a lot of pressure on the 12th man on the bench to not make a mistake. It also seems like no matter how hard you work and how good you do in practice you may never get the chance to prove yourself on the court. But, you have to keep a strong mind and just believe in yourself and wait for you opportunity.
Things that keep me going are just remembering the successful basketball players that made it even when no one believed in them. One of my favorite players of all time Gilbert Arenas, sat on the bench in high school and college for the majority of his games and no one believed in him. He played all of his games with a chip on his shoulder because of the lack of respect he had as a ball player. Nobody around him felt that he had the skill or motivation to become a good basketball player. Gilbert Arenas wore number 0 and came up with the nickname "Agent 0" to always remind him of what people thought about him. Gilbert Arenas became one of the best players in the NBA before his knee injury.
"Everyone is gonna have a bad day, everyone is gonna have a bad game. The questions are: How do you recover? What builds your character? I decided one day early on in high school that I wanted to be great at basketball, not just a good basketball player."
Leave a Comment
About the Contributor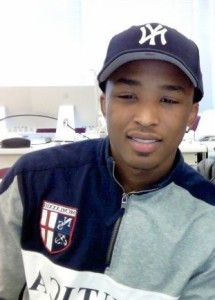 Trifton Rose, Impact Staff
Trifton Rose is a Yonkers native who is a senior at Mercy College and majors in
broadcast Journalism. He is a member of the men's basketball team. Trifton ...