Upcoming Music Tours You Don't Want To Miss
Everyone has that favorite album they will never stop religiously playing even if it's years old, or just came out yesterday.
There's always been a time when I listen to all the same songs while on my way to class and I secretly hope someone will get the hint to download this artist's new song as it's blaring through my headphones.
Whether it's the songs we listened to as children from our favorite Disney movies, the tunes our parents used to play, or simply our favorite catchy singles blasting through the car radio, we all envision listening to these songs live. No matter how high we blast the speakers at the house party, sparking vibrations between the walls and floor is no match for the sound waves in an arena.
As college students on a budget, I understand we all can't always afford that dream concert we've been dying to attend. But now and then, hard working people deserve to treat themselves, and if that means sneaking a little extra cash from the secret stash, then so be it.
Concerts are out of body, and in some cases, once in a lifetime experiences. If it's an older, well-known artist from a few decades ago, their chances of going on tour again is very unlikely. If it's a lowkey artist, they may not have a concert again that has a small group of people, makes it less intimate for the performer and audience.
We all have to take advantage of certain opportunities and realize the significance of witnessing these artists perform right in front of one's eyes. Music soothes the soul and one may realize how much more they connect with a song or artist after a concert. So maybe spend the extra cash. Whether it's Rap, R&B, Rock, Alternative, Country, or Pop music, there's always a concert for somebody.
Although the majority of concerts are held in the warmer months of the year, many artists still tour during the Fall/Winter. They listen to our pain while preparing for midterms, and walking through blizzards. They know we need to get away. Concerts can be an escape from one's life, at least for three hours.
Concerts have always been a place to find refuge and bring people together.
Here are a few artists currently on tour, or going to be on tour very soon in the New York City Tri-State area:
Lana Del Rey (LA to the Moon Tour) with Jhene Aiko and Kali Uchis:
Elizabeth Grant, commonly known as her stage name Lana Del Rey, has announced her long awaited North American tour. She has now earned her spot as the Alternative music queen. Since the 2012 drop of her debut album Born to Die, her presence in the mainstream music industry has yet to fade. She has generally been performing sets at various music festivals such as the well acclaimed Lollapalooza and Coachella. This tour announcement arrives a little over a month after releasing her most recent album, Lust for Life. Alongside Del Rey, will be joining, alternative R&B frontrunner Jhene Aiko, as well as Indie Pop newcomer, Kali Uchis. Although, Jhene Aiko will not be performing at the New Jersey concert set for January, the show will still depict women empowerment in music.
Catch this concert Friday, January 19, 2018 at the Prudential Center in Newark, New Jersey.
6lack (Free 6lack Tour) with Sabrina Claudio and Sy Ari Da Kid:
6lack, (pronounced "Black") is another artist with a similar love for stage names. Ricardo Valdez Valentine has only been in the music scene since June of 2016, after the release of his first single titled "PRBLMS". With the overwhelming support his single obtained, his debut album dropped soon after in November. The singer, rapper, and songwriter has now reached a pioneer moment, his introductory tour. One of the opening acts is Sabrina Claudio, upcoming R&B/ urban soul singer. Rapper Sy Ari Da Kid, will also be an opening act. One can witness a soulful female aura, and the many levels of hip hop in one night.
Catch this concert on Sunday November 19th, at Irving Plaza in New York, NY. As well as another concert on Monday November 20th, at Brooklyn Steel in Brooklyn, NY. (Tip: Keep in mind, Sabrina Claudio and Sy Ari Da Kid will not be performing at the Brooklyn show)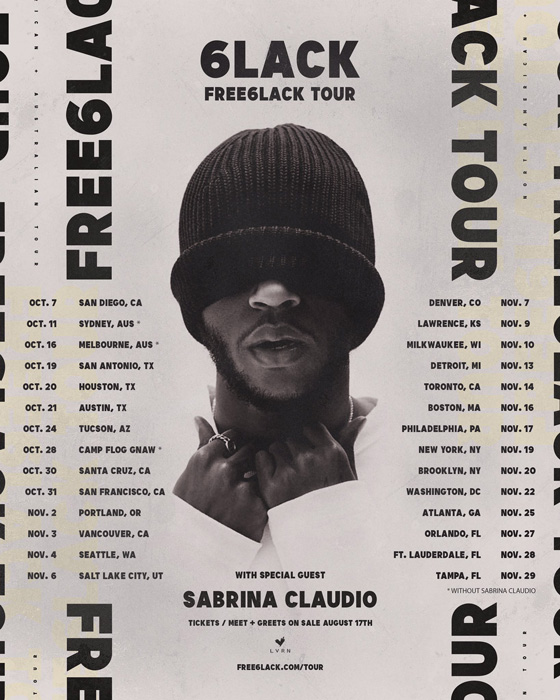 Bad Suns (Love like Revenge Tour) with Hunny and QTY:
Bad Suns is reviving life into the genre of alternative music, especially for bands. This band has been presenting they have a lot more to prove. They consist of Christo Bowman as lead vocals, Ray Libby as lead guitar, Gavin Bennett as bass, and Miles Morris as drums. After forming in 2012, Bad Suns have released two successful albums named Language & Perspective in 2014 and Disappear Here more recently in 2016. Touring is nothing new to this band as they have toured before alongside leading British band, The 1975. They sure have had a ton of practice on how to put on a head-rocking show. One of the opening acts, Hunny, is also an alternative band but is a little less mellow, and has a fast-paced aspect to some of their songs. QTY one of the newer alternative artists. They are a girl/boy duo with concentrated guitar riffs, and subtle lyrics.
Catch this concert on Saturday October 28th, at Irving Plaza in New York, NY.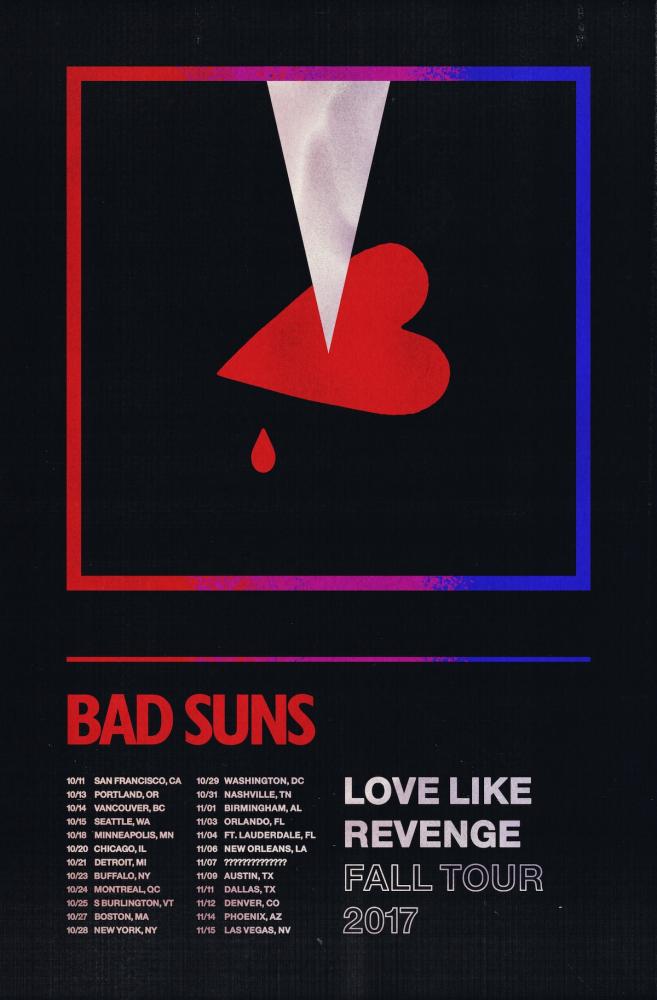 SZA (The CRTL Tour) with Smino and Ravyn Lenae
SZA, is pronounced scissors, losing the "s" at the end (Sizza). Or if one was to simply say scissor with the stereotypical New York accent, it would pretty much be the same. Solana Imani Rowe, one of my many girl crushes, is an alternative R&B singer and songwriter. Although she has been releasing personal mixtapes and EP's since 2012, she gained stardom after her June 2017 drop of her debut album CRTL. Her single "Love Galore" ft rapper Travis Scott detonated the Billboard Charts and soon became platinum. SZA has been known for her slight rasp and soothing melodies radiating throughout her songs. Ravyn Lenae will continue along the R&B side of things, steering in on more urban soul. Rapper Smino, will hype up the audience and vibe. SZA has also made it aware that in every city on the CRTL tour, they will be collecting non-perishable items, feminine products, toiletries, and any other items to donate to benefit those affected by the recent hurricanes. That's pretty thoughtful if you ask me. By knowing there will be a high volume of people at your concert, why not make good use of your voice?
Catch this concert on Sunday December 10th, at Brooklyn Steel in Brooklyn, NY. As well as another concert on Monday December 11th, at Irving Plaza in New York, NY. (Tip: Opening acts Smino and Ravyn Lenae will not be performing at the Brooklyn show)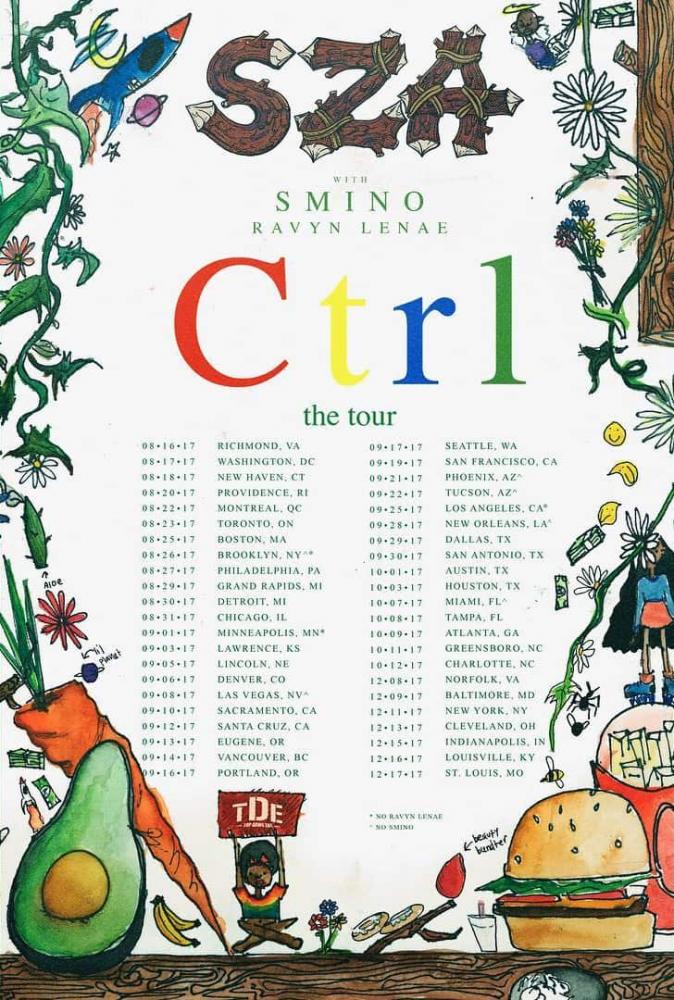 Ozuna (Odisea Society Tour):
Finally, all my Spanish music lovers would know that Reggaetón music star Ozuna, has taken over the Latin charts. Juan Carlos Ozuna Rosado, is currently overriding all the Spanish music radio stations. Any new reggaetón song that is aired, features Ozuna's vocals. He most recently gained recognition with his singles "Dile Que Tu Me Quires" and "Tu Foto". He has also collaborated with artists such as Daddy Yankee in "La Rompe Corazones", Chris Jeday in "Ahora Dice", as well as with Winsin in "Escapate Conmigo". Ozuna is believed to have reestablished Latin 'Trap' in the current music generation.
Catch this concert on Saturday December 16th, at the Prudential Center in Newark, New Jersey.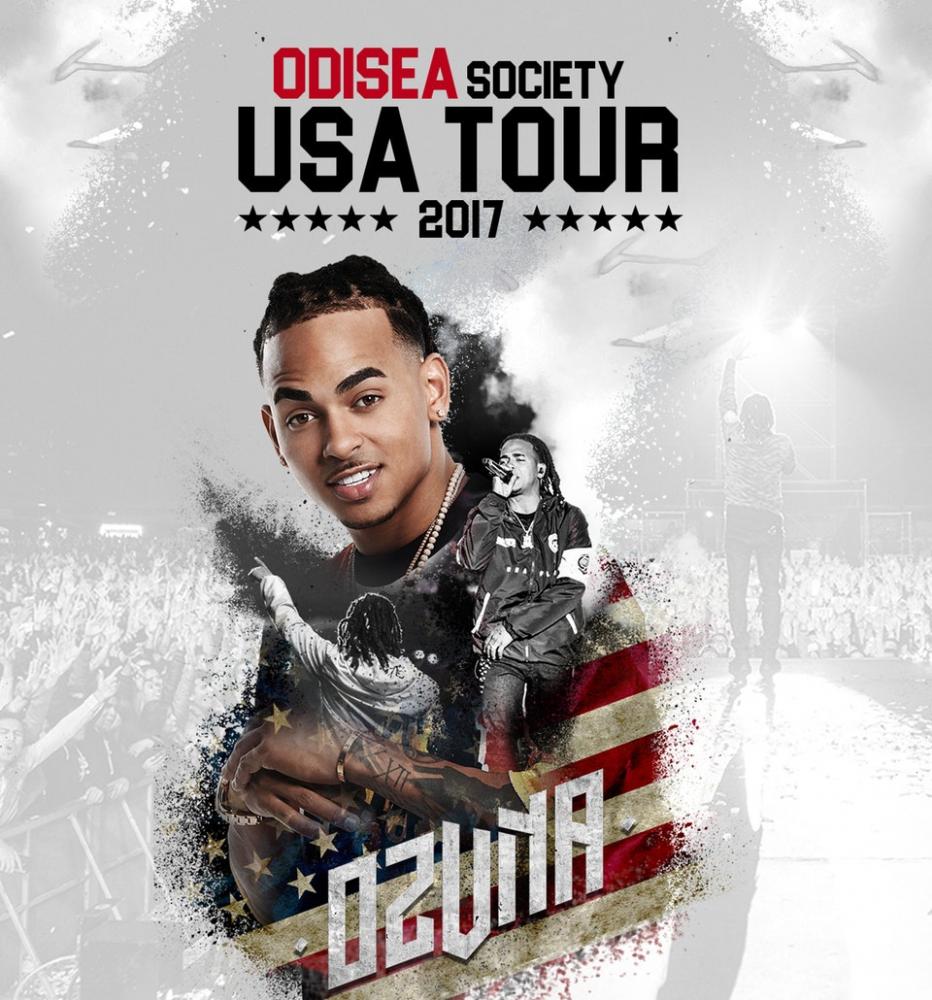 (Note): I want to extend my deepest condolences go to everyone affected by the latest deadly shooting in Las Vegas, Nevada. This event just happened to take place at a concert, a time where people want to have a safe space to enjoy the beauty of music. With incidents like these becoming a common occurrence, people may find it difficult to continue to live their lives. It is important to realize we cannot stop living. We cannot give these people the satisfaction Hopefully these upcoming concerts will bring people together for a few hours of peace in this often unruly world.
Leave a Comment
About the Contributor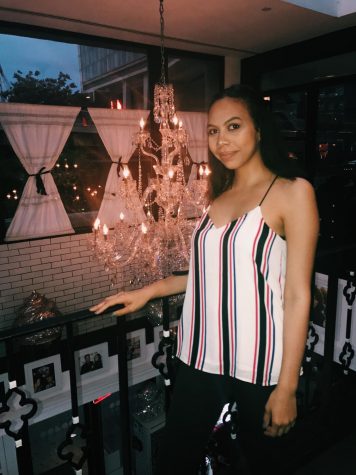 Nicole Acosta, Managing Editor
Nicole is from The Bronx and is a journalism major at Mercy College. Her hobbies include discovering new places to eat on a budget, photography, listening...