Korean 10 Step Skincare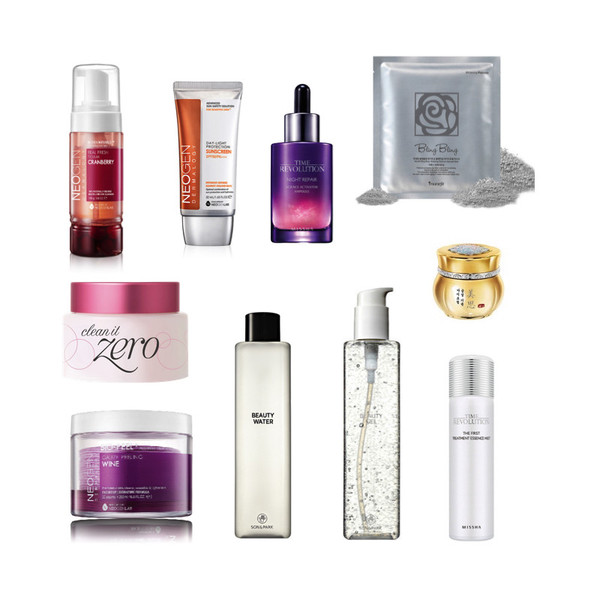 Anyone who knows me, knows that I am interested in Eastern Asian cultures. I find them interesting and very dense with history. Compared to other countries, the US is a baby when it comes to these things. Now, if you really know me you'd know that I am interested in culture about Korea and Japan more specifically. I can speak, read and write a little bit of Korean and in my downtime, I often find myself trying to piece together sentences. And I'm getting better.
When I unlocked the vault to Kpop and popular culture in Korea, I was mostly just listening to music and watching TV shows. Then as time went on and I started getting into makeup, I started watching TV shows on that subject.
Most notably a show called Get It Beauty.
Get it Beauty is a show where a panel of people (talk show hosts) that vary from kpop idols to models to beauty editors sit in front of a studio audience and discuss and sometimes unveil new beauty trends. Either trends happening domestically in South Korea or trends happening all over the world.
Soon I was obsessed.
I found that the bookstore in Little Korea which not only sells Kpop merch, also had a The Face Shop kiosk. The Face Shop is a Korean brand that is known for it's natural ingredients in its skincare. And it's very affordable too. 
Curious and with a passion makeup and beauty, I slowly started integrating Korean beauty into my routine. 
In Korea, it's all about the healthy glowing skin.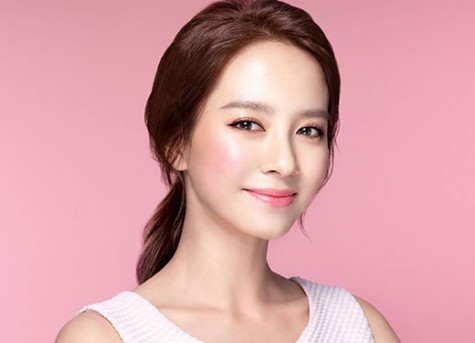 Hmmm… so that's how Korean celebrities achieved their seemingly has perfect skin.
At only $2 a piece, I stocked up on different face masks. One's that brighten dull skin, one's that hydrate, and one's that claim to help dark marks.
Needless to say, another vault had been opened. I started buying face masks on Amazon and Ebay to try out more brands and to save a little bit more money.
*****
Now onto the skincare. As I started getting more comfortable with makeup and perfecting my techniques, I started to notice what my skin type was. Up until recently, I had only used cleanser, toner and a moisturizer in my skin routine… Along with an occasional face mask.
My skin was dry and parched. Luckily though, I never really suffered from breakouts so I wasn't acne prone.
On a mission to combat my incessant dry skin. I started hearing about the famed Korean 10 step skin care routine. The face masks I was already using helped out a lot and I figured why not delve into more moisturizing products.
After hitting up blogs like Soko Glam and Into the Gloss, I decided to give it a try.
The idea with this routine is that if you can spend 30-45 minutes of putting makeup on, you should spend about the same amount of time taking it off. And also cater to all off your skin needs one by one.  Simple right? Well, let's see …
The Breakdown:
Makeup Removal
Cleanser
Exfoliation (Twice a week)
Toner (AKA skin softener or refreshers)
Essence – Known as the heart of Korean skincare. They're a bit of a toner and serum hybrid that promotes cell turnover and skin repair.
Serum – A kind of more concentrated essence. These usually target something specific, like aging skin, dry skin or acne.
Sheet Masks – Essences are the heart of K- skincare. Sheet masks are the soul, these masks (worn from anywhere between 10-20 mins) ensure maximum absorption of nutrients.
Eye Cream – The skin around your eyes is the most thin and the most delicate. Creams for this area usually moisturize and help target those bags.
Moisturizer
SPF or Night Cream (depending on the time of day) – It's important to protect your skin from UV rays. If your target is scars left from acne or dark marks, using sunscreen should help so that these marks don't get darker. Night Cream is just another intense moisturizer.
Master Hint #1:Compare washing your face to washing your hair. Cleanser would be your shampoo, Toner you conditioner and Essence would be your deep conditioning. 
Master Hint #2: Toners in the US have a tendency to be more astringent and if overused can over dry your skin and cause the over production of oil which then causes the breakout.
I know, I know. This is intimidating and seems like a bit of an overkill.
But my skin thanked me.
On average, I only do about seven of these steps, mainly because I'm on a budget.
My Version:
Makeup Removal – I usually use an eye makeup remover and this cloth know as the Makeup Eraser to get my makeup off.
Cleanser – I use Simple's moisturizing face wash along with my Clarisonic to get off extra residue.
Exfoliation – I prefer to do this every other day because of my large pores. I use Freeman's Black Sugar Scrub
Toner- Good Ol' fashioned Witch Hazel.
Essence- May Coop's Raw Sauce
Serum – I use Skin Inc's customizable serum where you can pick 3 serums to make one holy grail serum that is specify to you.  t
Sheet Masks – It says to only do this twice a week but you don't have to and you can even skip this step altogether. I use them everyday 🙂
Eye Cream – I don't do this step because I don't feel the need for it.
Moisturizer – I usually end my night here and with Simple's accompanying moisturizer
SPF – If it's during the day I do this step.
Now, I'm not saying that you have to go out and change your routine by any means, because this is a lot.
But I noticed such a difference when I started doing all of these things. My skin was smoother, softer and way less dry.
No shade, Korea has the best skincare I've tried by far. It's a lot more natural too. A lot of skincare in the US breaks me out because of the sulfates and all the extra crap that's in it.
This routine only takes about 20 minutes on average and once one get's used to it, it almost seems like I'm not taking time out of day at all. It's really therapeutic too, after long days, I find myself excited to get home and wash my face.
Leave a Comment
About the Contributor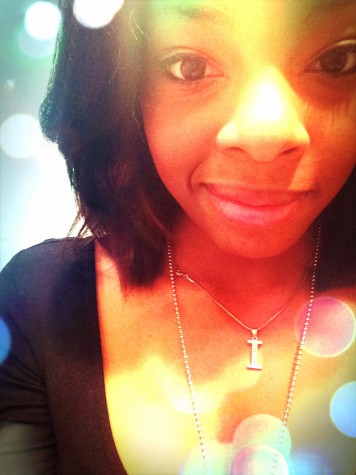 Ihsani Jackson, Staff Writer
Ihsani Jackson, known to most of her friends as Izzy, is a writer, journalist and YouTuber from New York. Fleeting in nature and style, Ihsani wants to...