Motorcycle Diaries
I remember wanting to learn how to ride a motorcycle ever since I was a child. I also remember sabotaging my mind into thinking that it was only a "boy's thing." I always imagined the thrill and adrenaline of rolling on the throttle and switching gears to acquire more speed. I would imagine the wind making my long locks of hair move with the speed. Then, I would come back to reality or the reality I constructed for myself: I'm way too short for a motorcycle, I'm not going to be able to balance the weight of it, and where would I even learn?
Needless to say, my thinking was extremely outdated.
According to studies done by USA Today and the Motorcycle Industry Council, women make up 26 percent of the rider population. According to the same studies, women are considered to be safer drivers compared to the male population and the reason behind that is women tend to enroll in safety courses while learning how to ride.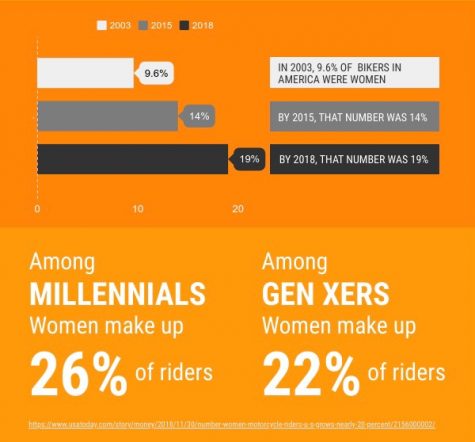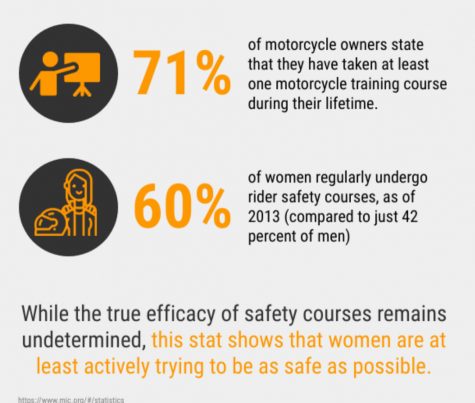 This past summer I took the first step toward achieving my goal. I enrolled in a private lesson at the Motorcycle Safety School (MSF). I didn't know what to expect and never had any previous experience with motorcycles. Nonetheless, I was excited.
The course cost $140 and it lasted two hours. I chose the Ulster location, but they have multiple locations for anyone who's interested in learning. You will need to have a Department of Transportation (DOT) approved helmet, gloves (preferably leather), and boots that cover your ankles.
When I first arrived at the location, I met with my instructor, Betty, and to my surprise, she was a woman, and a foot shorter than me. My first impression of her was "this woman looks incredibly mean, but she looks like a complete badass."
We had a short conversation about my goals and what made me want to learn. Betty then asked me to put my helmet and gloves on. I was embarrassed. I didn't even know how to properly put the helmet on my head. I could feel her eyes grilling me as I struggled to squeeze my head in the helmet.
The first hour was mostly informational. Betty taught me the proper way to mount the bike, the clutch and throttle control, how to start, and how to shut off a motorcycle. I messed up the sequence one or two times. She gave me a look when I messed up the first time, but she praised me when I did it right the second time.
She was a tough teacher, but by the second hour of our lesson, I was able to get a smile out of her. She trusted that I was ready to ride and I trusted myself too. By this time, I was more happy than nervous.
I did it! I rode a motorcycle for the first time officially, and I was ecstatic. It felt like I was born for it. It was the best feeling in the world. Even Betty was proud of me. She was no longer grilling me. She told me I was a fast learner and that I was doing so much better than most beginners.
She also motivated me to further pursue my skills with a different safety course, the MSF Basic Rider Course (BRC). This course is for beginner riders with little experience and it consists of a two-day training that includes five hours of classroom instruction and 10 hours of learning to ride a motorcycle on their practice range. After you complete this course you receive a DMV road test waiver, making it easier to obtain your license.
Last month, I passed the written test and got the class M learner permit. My next step is to get licensed. I'm currently saving up to buy my first motorcycle. My long-term goal is to purchase a Harley-Davidson Sportster 883, but for my first motorcycle, I will start with a smaller and cheaper cruiser bike.
Either way, I'm just excited for the next motorcycle season.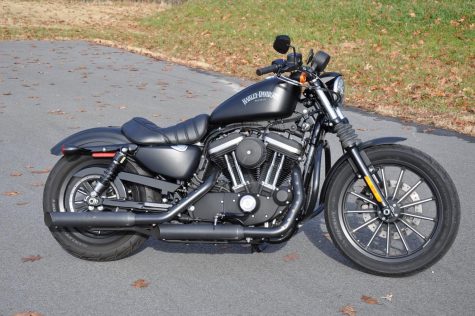 Leave a Comment
About the Contributor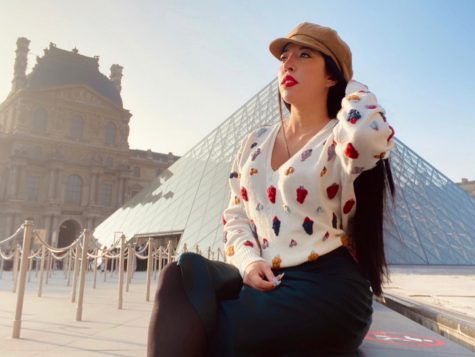 Nicole Alarcon, Associate Editor
Nicole Alarcon is a senior at Mercy College, majoring in journalism. Born in São Paulo, Brazil, she moved to the United States at 10-years-old.

Nicole...