I Love Fantasy Football
It has just opened my eyes to the whole league. You're not just looking at your favorite team, you're paying attention to all 32 teams.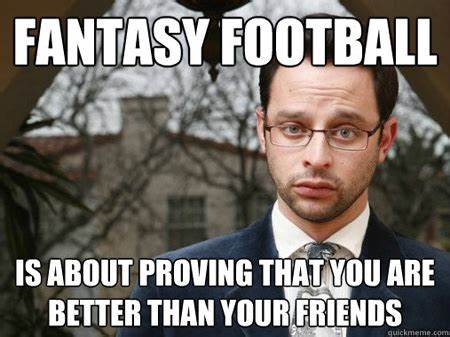 I started playing fantasy football 5 or 6 years ago, just thinking nothing of it. It's a game inside of a game. I love football and I love games. So, I tried it out, and haven't looked back since. I love fantasy football!!!
I first learned about Fantasy Football from the TV show "The League" on FX starring Mark Duplass, Nick Kroll, and Stephen Rannazzisi. This show PERFECTLY represents what Fantasy Football b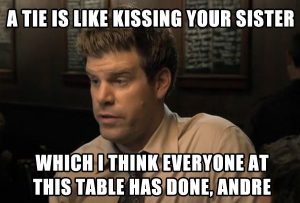 etween friends should represent and be every single year.
The league I am in with my friends is based solely on this show. If you come in last place of the league, you have to so some punishment (a league-wide decision), and if you win the championship, you get the trophy ($$$).  It's another way for us all to get together and have some fun while getting older and enjoying Football.
Fantasy Football is now the single most important marketing tool for the NFL today. Today, it is estimated that over 19 million people compete in a public or private league online nationally.
This year I could use a keeper player from last year's season and I was able to keep Saquon Barkley. Then I drafted Tight End Travis Kelce, Running Back Dalvin Cook, and Wide Receiver Cooper Kupp as the core of my team.  Check the rest of my draft down below. (I'm the first column on the left).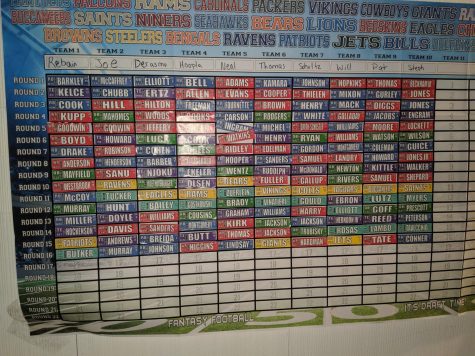 But, Fantasy football isn't just a competitive game between you and your friends. It's another way to enjoy football. To be honest, it's opened my eyes. I love football even more now, since playing fantasy football. But it is also about kicking your friend's ass every week for bragging rights (I would know I've been to the finals 3 straight years)!
It has just opened my eyes to the whole league. You are not just looking at your favorite team, you're paying attention to all 32 teams. I've learned and know more players now than I would have ever known about just focusing on the New York Giants.
It's crazy how much I've fallen in love with fantasy football. So much so I've gotten jerseys of some players I've had on my team. Players like Todd Gurley and Travis Kelce, with more on the way (Depending who my MVP is).
But my point is I wouldn't even like, no, wouldn't even care let alone hate these players whenever they came up against my New York Giants. But I have a better appreciation of the talent across the league now.
For example, every week there's a player that nobody thinks will do something, but somehow has a magical performance. So, they add them to their team, hoping they can replicate that performance and be a breakout star. Like this week, Monday Night Football.
A player like Taylor Gabri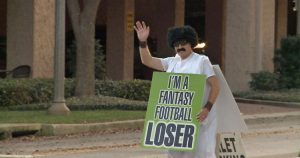 el, a Chicago bears slot receiver who got three touchdowns in the first half of his Thursday night football game.
Or Phillip Lindsay, who was an undrafted running back out of college who became the starting running back for the Denver broncos out of training camp last year and was a top 10 running back.
And even this year with Austin Ekeler who has stepped in for Melvin Gordon (who's holding out) has stared the year as a top 5 RB.
I am just more invested each and every week because every NFL game matters in the grand scheme of things in Fantasy Football. Every run, pass, kick even defense counts for something. That's why I'm on DO NOT DISTURB on Sundays throughout the football season.
This weekly game between a bunch of friends has changed my life in a way. It's something for me to disconnect from my responsibilities with the real world. But also has two of the things I love most together. Competition and Football.
I take this as seriously as a GM of a real NF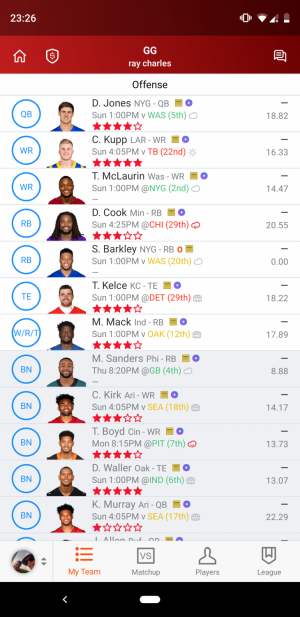 L team. You can tell by the number of players I still have on the team I drafted. I want to improve my team any way possible; with the goal of winning the championship at the end of the season (16 weeks).
I love Fantasy Football and would recommend it to anybody who loves football and is competitive. This will open your eyes to a widened version of the NFL, not just who you support. I'm looking to make the finals for the fourth year in a row.
Here is my current team I'm running with going into week 4 of the 2019 NFL season. I am on fire staring the season 3-0.
Leave a Comment
About the Contributor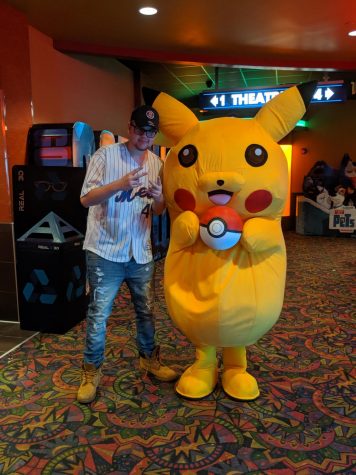 Dan Rebain, Impact Staff
Dan is a VERY TALL person, a sports enthusiast that can't stop talking about FOOTBALL, HOCKEY, BASKETBALL, SOCCER, and MMA. Also, he's making jokes on...