That's It – Baker Mayfield Just Plain Sucks!
The Browns hype train crashed before it even leaves the station in Cleveland, Ohio. Cleveland going into the season was projected by some to win the AFC North. Some, even picking the Browns as their preseason Super Bowl Champions.
The Cleveland Browns have a current record of 2-3 and recently got embarrassed on Monday Night Football against the 49ers.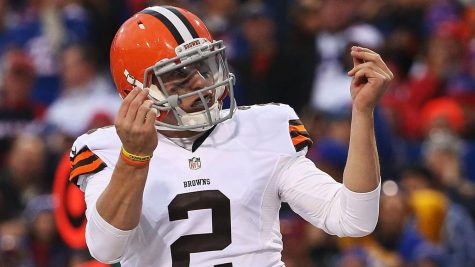 Baker Mayfield was supposed to be the savior of the Browns' franchise, and he looks like he shouldn't even be in the league right now. Quarterbacks like Daniel Jones, Gardner Minshew II, and Mason Rudolph (all rookies this season) are having way better seasons than Baker, who's in his second season.
Cleveland this past offseason had one of the biggest/flashiest offseason in recent memory. They added All-Pro wide receiver and social icon, Odell Beckham Jr, from. the New York Giants in a mega-blockbuster trade.
They also added Kareem Hunt, who will return to the team after his eight game suspension after kicking a young lady in a hotel last year.
So an offense with Baker Mayfield, running backs Nick Chubb and Kareem Hunt, pass catchers staring Beckham Jr., Jarvis Landry, and David Njoku looked deadly. Potentially the best offense the NFL has seen ever.
Baker Mayfield looks like a bum this year. Last year he showed promise starting 13 games, winning 6, but now he's looking like the next Johnny "Money" Manziel.
Threw the first 5 games of the season, Mayfield has a 55 percent completion percentage, 1247 yards passing, 4 TDs and 8 INTs. He has double the amount of interceptions than touchdowns. Those are definitely not the stats of a No. 1 Overall Pick at the QB position.
OBJ against completed 1/1 (100 percent) passing for 20 yards. Baker the whole game threw for 8/22 () 100 yards. You're telling me Baker can only throw for 80 more yards to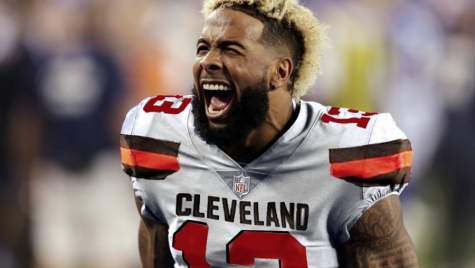 Odell!?
This is unacceptable; something needs to change in Cleveland. Coaching strategy, play calling, Baker himself, something.
Has the offensive line been a problem this year for Cleveland? Yes!. That's what happens when you trade your best guard and your best tackle retires. But that's not an excuse you can use
Look down in Houston with the Texans' situation. Deshaun Watson has been sacked the most out of any QB since coming in the league, but he still puts up numbers and wins.
You just have to get rid of the ball quicker in the NFL; you can't hold on to the ball for 5+ seconds in the pocket. Get rid of the damn ball son.
Baker thought it was going to be so easy to come out of the Big XII, which is known for not playing the best defense. You could put any QB on Oklahoma, and they would throw for 4000 yards and 40 TDs, not that difficult.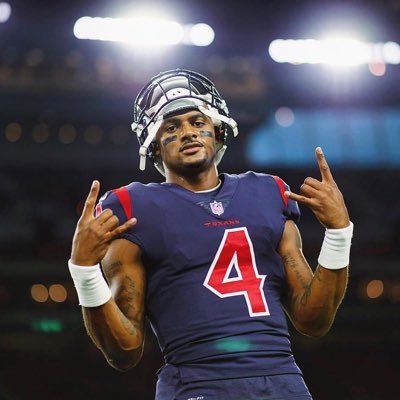 It's a different story when you step on an NFL field. Everyone is good even if you're #53 on the roster. Since the day they drafted him, Baker has had a target on the front of his chest.
From planting the OU flag on the Ohio State logo in college to trying to evade police while he was drunk in 2017, to talk all the trash in the world. All that shits going to catch up to you.
Every week the team you face will prepare extra hard, play extra hard, and hit you extra hard just because of who you are.
So when you come out in the offseason saying, "I can't believe the Giants took Daniel Jones. It shocked me." Or not shaking hands before the opening coin toss, even though it was debunked. You're putting so much extra pressure/attention for no reason at all.
If you put it in perspective, last year OBJ with Eli Manning put of 77 catches, 1052 yards, and 6 TDs. He also missed 4 games last year for the Giants. This year with Baker, OBJ is on pace for 84 catches 1232 yards and 4 TDs. That's not much of an uptick for a guy who should be a top-4 receiver in the league.
Baker, you need to step your shit up. Throwing more INT's than TD's will have you out of the league quicker than you can snap your fingers.
Baker, you the potential to be a top-5 QB in the league; you just need to adapt to NFL defenses. Plant your ass in the film room and study your opponents. You are doing a terrible job identifying defenses, their blitz's.
You need to make more adjustments on the fly and make your reads quicker. You can't, and I mean Can Not hold the ball for five seconds, or you will end up pulling grass out of your facemask.
Baker just, shut the fuck up and play some football. Humble yourself, bro. You have won nothing yet. You have earned no one's respect yet around the league.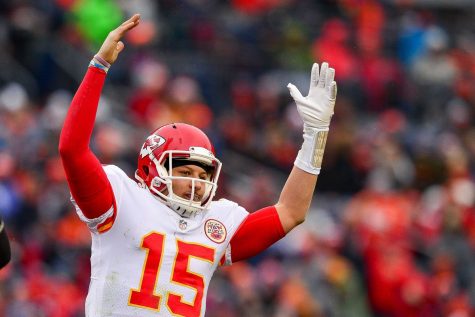 Look at Russell Wilson and Patrick Mahomes. They got swag but they don't go over the top with it.
If you're going to talk trash, you got to back it up. Be the quarterback everyone knows you can be and go ball out.
But just know I dropped your ass off my fantasy team. Maybe that will motivate you. You got 11 games left to prove everyone wrong.
Leave a Comment
About the Contributor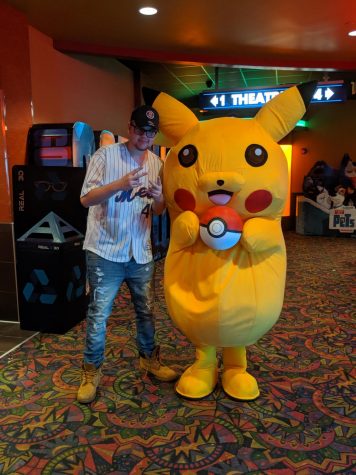 Dan Rebain, Impact Staff
Dan is a VERY TALL person, a sports enthusiast that can't stop talking about FOOTBALL, HOCKEY, BASKETBALL, SOCCER, and MMA. Also, he's making jokes on...