The NFL Has An Official Problem!
"These Ref are Trash" – Scooter Magruder
All professional sports have problems, but the NFL refs from last year and continuing this year, have taken being trash to a whole new level.
The whole situation started last year in the playoffs when the Los Angeles Rams played the New Orleans Saints. Tommylee Lewis of the Saints ran a wheel route of the right sideline and was blatantly interfered with. The Saints should have received a 15-year penalty and a fresh set of downs with 1:45 remaining, which would have ended the game. Instead, the Saints settled for a field goal to go up 23-20, watched the Rams tie the game minutes later, then lost in overtime.
This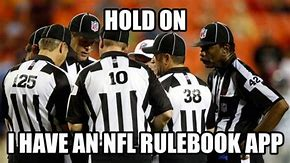 past offseason, the NFL implemented a rule stating you could now challenge offensive and defensive pass interference calls, even if they weren't called on the field. That has been a shit show. The rile hasn't worked.
Refs won't throw a flag for obvious pass interference, so when it's challenged and they look at it, you think, "they will obviously change the call, right?" Wrong. They keep the same call because they want to admit they were wrong.
I'm tired of hearing the statements that the NFL provides after a shitty game, "Yeah, there were some missed calls." No shit, Sherlock; that makes a big difference now, after the fact.
It's not even just pass interference calls that are getting fucked up. It's every penalty; holding, hands to the face, roughing the passer; they're throwing a flag way too often for no reason at all.
All my life I've been told by my coaches, parents, and sports analyst that the refs don't decide games. Which is the truest? But now that narrative is changing before our very eyes. On Monday Night Football, the Detroit Lions were completely and utterly screwed out of winning that game against the Green Bay Packers.
There was clear pass interference on third down as the Lions were driving and it wasn't called. If they get that missed defense pass interference against them, that will put the game away.
On the Packers game-winning drive, there was not one, but two terrible hands to face penalties against Trey Flowers, who in his career had never once been flagged for that.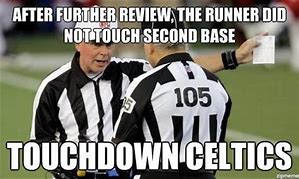 After watching both replays, you can see that his hand is on top of the shoulder pad. Both penalties kept the drive alive and ultimately set up the Packers game-winning field goal with no time left.
If they won that game, they would have been atop of the NFL North at 3-1-1. But now with that loss, the Lions are in the last place in their division. That a huge swing, especially with this being a division game.
Ultimately, this past week they lost to the Vikings as well and are now 2-3-1 and lost 3 straight. This calls in this one game changed the trajectory of the Lions whole season.
"Extremely pissed off right now," Tracy Walker a defensive back said. "There was some awful, awful calls, but we got to play through that." 
Now roughing the passer is a whole different story. This league has turned so soft it's sickening. You can just touch a dude with a fingernail and 5 flags come from every direction. They even throw a flag even If you legally sack a Quarter Back, but you land on him a certain way, it's roughing the passer.
What kind of shit is that? You're taking the fun out of the game Roger Goodell.
I can understand they're trying to protect the biggest asset on every team, which is the quarterback. But you're really changing the game to such a degree that some players have to totally change how they play.
Injuries happen, it a fucking contact sport. So, when you flag a guy for necessary contact on a play for unnecessary contact there will be a problem.
More and more players have been speaking out on the officials every week. Clay Matthews, defensive end for the L.A Rams tweeted, "The storyline for the 2019 season continues to be the refs inability to make the accurate and correct calls week in and week out. Al Riveron continues to blindly side with his refs and the current status quo. Something must change! Zero accountability. …#throughthewire".
We will continue to see these types of an outburst by the players until the NFL and the NFL referees fix the problem they have created to this day
Leave a Comment
About the Contributor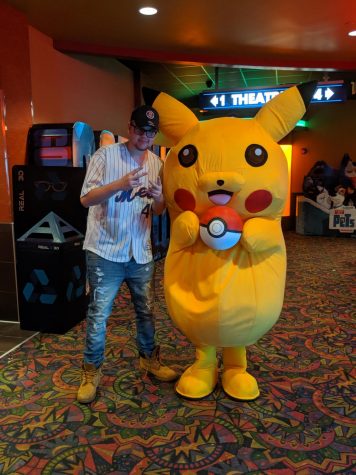 Dan Rebain, Impact Staff
Dan is a VERY TALL person, a sports enthusiast that can't stop talking about FOOTBALL, HOCKEY, BASKETBALL, SOCCER, and MMA. Also, he's making jokes on...