The Devils Are in a Better Position Than You Might Think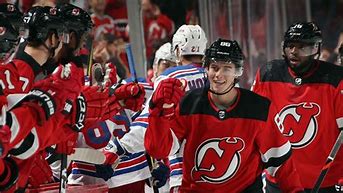 "We Are The Ones" was the motto for the New Jersey Devils coming into this season, which was supposed to be the year the team pushed for the playoffs. But that didn't happen one bit in this disappointment of a season.
With the trade of Talor Hall (their best player) and the firing of both the coach and GM, you can say the season went in the opposite direction we all hoped it would.
But not all is gloom for the three-time Stanley Cup Champions. The future is really bright if you really look at it
It all starts with Nico Hischier and Jack Hughes. Both first overall picks in 2017 and 2019 respectively, are two top tier centers you can build your franchise around.
Hischier, 21, has been playing first-line for the Devils since the first moment his skates met the ice. He's posted 133pts (51G 82A) in 206 games played in his career so far; not Conner McDavid numbers but still pretty decent.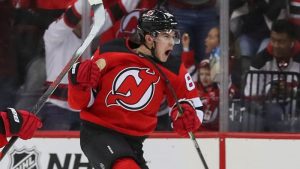 Then you have the future number one center, Hughes. At only 18-years-old, Hughes has jumped straight into the NHL, just like Hischier, but he hasn't had the complete impact everyone thought he'd have. But still, he's 18, we've already seen what he can do on the ice, he just needs players to complement his game.
The Devils were in a position they didn't want to be in when the season started, but that's where they were, being sellers at the trade deadline. But what they got back is definitely something to look at positively. By trading away some of their key contributors like Hall, Blake Coleman, and Sami Vatanen, they added five new prospects to their farm system, four of whom now rank in their top 10. They were also able to restock their cupboard with draft picks in 2020 and 2021.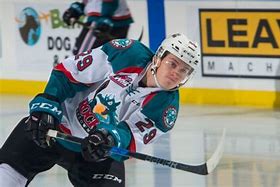 Those four prospects were Kevin Bahl, Nick Merkley, Nolan Foote, and Janne Kuokkanen. Bahl, the 6 feet 7 inch tall and 240-pound defensemen is an imposing figure who skates well for someone his size and is very effective at exiting the defensive zone cleanly. Merkley has found new life with the Devils as he has 18 points in 21 games with the Binghamton Devils and even scored his first career NHL goal against the Columbus Blue Jackets in his first game for the big club.
Foote (48th ranked prospect) at 6 feet 4 inches tall and 200-pounds has a cannon of a shot and knows how to find the back of the net. Trust me, just ask Team USA. Lastly, Kuokkanen who can play wing or center is a great passer of the puck and will create scoring opportunities for everyone around him.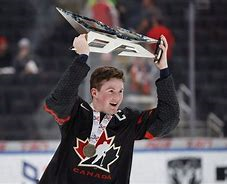 And with another top five pick almost guaranteed, the Devils could be adding another top six forward in the next two years, speeding up the process of a re-build significantly. Players like Alexis Lafreniere, Marco Rossi, and Cole Perfetti, all of whom have 100pts already this season, plus others like Quinton Byfield, Tim Stutzle, and Jamie Drysdale, all would enhance the Devils prospect pool for years to come.
Plus, by adding two extra first-round picks (two of three could be in the top 10) for this upcoming draft where the first round could be one of the best classes of players we've seen as a collective, this a huge success for the Devils in collecting all these assets for players on expiring contracts.
If you added those four guys to a crop of young and upcoming prospects like Jesper Bratt, Pavel Zacha, Joey Anderson, Jesper Boqvist, and Mackenzie Blackwood who all have had significant time already in the NHL, would be a smart move. Then with the likes of 2019 WHL Defensemen of the Year, Ty Smith, Hobby Baker Finalist, Tyce Thomson, Reily Walsh, Graeme Clarke, and many others are down the pipeline for the Devils.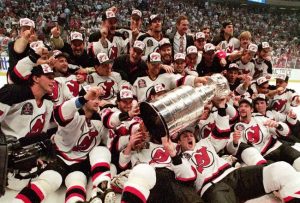 Now you'd have to develop these players into their potential and for some, even beyond that. But there's no doubt the Devils prospect pool is in the best shape it's been in a while. And that should help them begin building a young roster that's closer to contending. 
Then you add all that to the almost $30 million in cap space the Devils will have this offseason. New Jersey will have many opportunities to use this cap space and draft pick capital in any way they see fit, such as trading for a player, signing a player in free agency, or using the draft pick to draft someone. Unlike the Rangers who are stuck to the cap, the Devils can be extremely flexible with what they do in the upcoming years.
Hopefully, we'll see the Devils back in the playoffs in the next couple of years and eventually competing for the Stanley Cup in the foreseeable future.
Leave a Comment
About the Contributor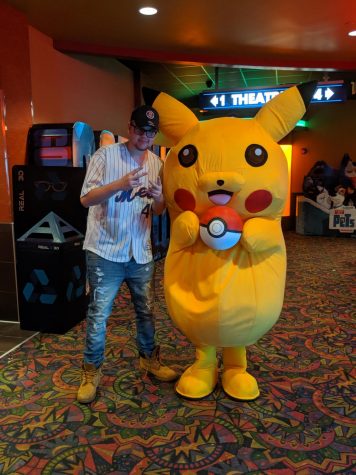 Dan Rebain, Impact Staff
Dan is a VERY TALL person, a sports enthusiast that can't stop talking about FOOTBALL, HOCKEY, BASKETBALL, SOCCER, and MMA. Also, he's making jokes on...