Remembering Doris Robert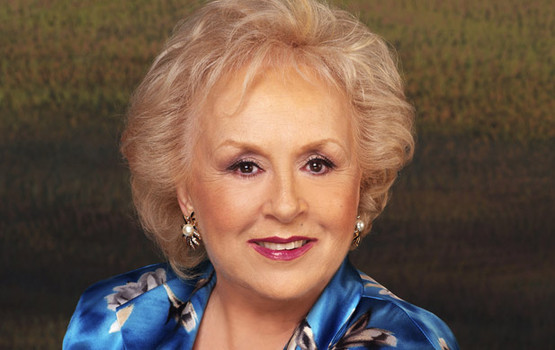 Remembering Doris Robert was an American actress. She received five Emmy Awards and a Screen Actors Guild award during her acting career, which began in 1951. She was perhaps best known for her role as Raymond Barone's mother, Marie Barone, on the sitcom Everybody Loves Raymond, which ran from 1996–2005.
Doris Roberts was bron in St. Louis, Missouri, but was raised in The Bronx, New York. Roberts's career began in the early 1950s, with a mix of television and theater projects. On the small screen, she appeared on such shows as Studio One and Starlight Theatre. Roberts made her Broadway debut in 1955, in a production of The Time of Your Life by William Saroyan. That same year, she also appeared onstage in William Marchant's The Desk Set. Before long, Robert found her niche playing motherly roles, beginning with Edward Albee's The American Dream. After making her film debut in 1961's Something Wild, Roberts bounced between the big and small screen for the next two decades, appearing in films such as A Lovely Way to Die of 1968, The Honeymoon Killers of 1969 and The Taking of Pelham One Two Three of 1974, and such popular television series from the era as Baretta, All in the Family and Soap.
In 1979, Roberts was cast in another maternal role, on the hit television series Angie, which made her a recognizable celebrity for the first time in her career. Following this role, she joined the cast of Remington Steele in 1983, as the comedic foil to co-stars Pierce Brosnan and Stephanie Zimbalist. Roberts continued to make regular guest appearances on various series for the next decade, including St. Elsewhere, for which she won an Emmy Award for best supporting actress. Other iconic series in which she acted during the '80s and include Barney Miller, The Love Boat and Fantasy Island
I remember as kid my family and I would always watch Everybody Loves Raymond and will watch the show all because of Doris Robert. She was so funny in playing her rolled in the show. I have always enjoyed watching her on not only Everybody Loves Raymond, but other show and movies she was in. Roberts had seen her acting career continue to thrive after Everybody Loves Raymond ended in 2005. She had made guest appearances on such TV shows as Desperate Housewives and Grey's Anatomy. Roberts also had recurring roles on Melissa & Joey and The 4 to 9ers. She also appeared in the such films as Play the Game, Madea's Witness Protection and the Mrs. Miracle series of TV movies.
In addition to acting, Roberts was also an author and activist. She hit the New York Times best-seller list in 2005 with her book Are You Hungry, Dear? Life, Laughs, and Lasagna. She was a supporter of numerous causes, including Puppies Behind Bars and the Children with AIDS foundation. Roberts had also campaigned against age discrimination and testified on the matter before Congress.
Roberts has one son, her manager Michael Cannata, from her first marriage. She was married a second time to novelist William Goyen, from 1963 until his death in 1983. Roberts died in her sleep in Los Angeles, California, on April 17, 2016, at the age of 90. Due to natural causes.
What are natural causes that lead to death ?
Death by natural causes is a death that is not unexpected. It is not from an accident, a natural disaster, a homicide or suicide. It is also one that is not preventable. A disease process that has progressed and caused organ failure is usually the root of the natural cause. These are usually pre-existing chronic diseases such as heart disease, diabetes, COPD. The disease processes most commonly associated with natural causes of death are heart disease and cancer. Others include stroke, Alzheimer's Disease, and genetic disorders such as cystic fibrosis. For purposes of health research, public health surveillance, and funding issues, cause-of-death data is usually more specific. The death certificate will list the disease process that is the most probable cause for the death and not necessarily "natural causes".
But Doris Robert will always be remember.