Journalism: one dangerous job

Everyone knows that being a police officer, fire fighter, detective, special agent, or even a doctor be a very dangerous career as well as dozens of others but what is coming to my attention lately is how dangerous journalism has become.
Americans are known for snooping around other countries and getting caught, the possibility of going to prison in another country is just another rewarding gift that the field of journalism gives you but recently, it has gotten worse.
Egypt has recently put away two of the three journalism brothers in the Elshamy family. The oldest brother, Abdullah Elshamy has been in prison for 160 days without being charged; he was reporting on the violent police disperse of the Muslim protest camp on August 14th when this occurred.
The next brother, Mohamed Elshamy who is a photographer got arrested for six hours this month when he was leaving his office near the U.S Embassy in Cairo.
This is a major problem that is currently popping up in Egypt. Over the month, 12 journalists were arrested by the cops when trying to cover an anniversary of the Egyptian revolution (ironically).
Why care about something like this?
As the years go by every career path that college students are working towards changes. This is a major deal for people all around the world. These journalists are getting arrested and wrongly accused.
I am mainly writing something like this because of the lack of credit reporters get in this world.
Some reporters are breaking day, drinking pots and pots of coffee, doing whatever they can to stay awake and write stories. Some reporters are getting arrested, beaten in other countries, harassed and wrongly accused to get the story across.
What would this world be without reporters? Without people giving the news to everyone?
Reporters definitely deserve more credit than they get.
In the most recent development of statistics by "Reporters without Borders: for freedom of information" in 2011:
66 journalists killed (16% more than in 2010)
1,044 journalists arrested
1,959 journalists physically attacked or threatened
499 media censored
71 journalists kidnapped
77 journalists fled their country
199 bloggers arrested
62 bloggers physically attacked
68 countries subject to Internet censorship
At least 70 journalists were killed around the world in 2013, according to the Committee to Protect Journalists (CPJ).
Overall, while journalism may be seen to be a fun, adventurous job which comes with a lot of advantages but this field isn't a joke and definitely something to think about. It comes with a lot of dedication and hard work.
The Committee to Protect Journalists (CPJ) has launched the Impunity Index, which spotlights countries where journalists are murdered frequently while their killers go free. However, Bangladesh is not listed, though it is one of the most deadly places for journalists. While no convictions of journalist murderers have been recorded here over the last decade, a seven- year absence of journalist killings led Bangladesh to be dropped from the index.
Think about this and how dedicated you have to be to want to pursue this career. It is worth it.
Leave a Comment
About the Contributor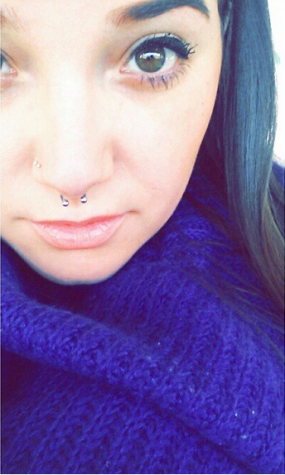 Erminia Errante, Senior Editor
Erminia Errante is FINALLY A SENIOR with an English Education major and a journalism minor. Living in Brooklyn, she has a passion for writing and loves...