More Than A Game: What Soccer Means To Me
A story about a boy and a beautiful game.
In honor of Sheffield Football Club, The First Soccer Club in the World, who is celebrating their 160th anniversary, I want to take time to talk about just one story that has emerged from the foundation of the first soccer club ever: mine. 
Like many Americans, my first introduction to soccer came from playing. We often hear jokes about the "soccer mom", but as many like myself will know, these stereotypes are close to fact. One memory I can recall was while I was playing in the net, I was watching one of my teammates dramatically taking the ball up the field by himself, attempting to score a goal. What he didn't realize was that the play had already ended. While this was happening, his mother was going berserk; you would've guessed that her son was about to win the World Cup. So here we have a mother, who is flipping out over her son who appears to be scoring a goal, encouraging and cheering him on, while almost everyone else that was there was trying to tell them that the play had ended! I don't know why after about 10+ years, I can still recall that moment before any other; maybe I feel bad and I don't realize it. 
One other memory I can recite was one of the few times I've ever been the aggressor. I was playing goalie, and my team was getting demolished (which often happened that season). We must have been down about 8-0 and I can remember being upset already; the goalie is and has always been the one who receives the blame first. I remember after conceding, again, one of my teammates walked up to me. He said just two words: "You suck". To give a quick background about myself, I never, ever, hit or put my hands on people. I've always been one to not resort to fighting, even now, I'd rather talk it out, because nothing is more pathetic than watching two people trying to fight. But at this moment, I used all of my about 5'0 frame, and shoved this fucking kid into an oblivion of hell! In reality, it was just an eight-year-old shoving another eight-year-old on the ground. What I didn't think of was that this wasn't any kid I shoved, it was the Head Coach's fucking son. I was pretty much sent to the "dog house" for the rest of the season. This included me being sent to play on another team in one game; it was rough. I think why I like this memory so much is because it sums up my playing career: unfortunate. 
By the next season, I hadn't hit my growth spurt and the nets increased in size; it was impossible (at least to me at this time) to continue playing. So I retired. In reality, I couldn't keep up with the other boys, but I did hit my growth spurt later that year, and I played football instead. I assumed that my time with soccer had ended, much like many American children. Little did I know, my love affair with The Beautiful Game was just beginning. 
I quit during the fall of 2009. Soccer fans will know, this was the same year as the 2010 World Cup, held in South Africa. I had got into SportsCenter around this time, so I knew it was happening, but to be frank, I didn't care. But little did I know, what would happen from June of 2010 to about August would change my life. I remember sitting in the School 8 cafeteria. The grades had always been divided into three classes; me being the super observant and insightful 5th grader I was, I noticed that one of the three classes wasn't there. Near the end of lunchtime, the missing class ran into the cafeteria in a frenzy. The date was June 23rd, 2010, and Landon Donovan had just scored for the United States Men's National Team in the dying moments of a game against Algeria to send them into the Knockout Stages of the World Cup. I learned a few things at this moment: 
The missing class was watching the game in the computer lab (the school year was over in two or three days, so it didn't matter). 
The principal of my elementary school was a huge soccer fan. 
Whatever the fucked just happened, it was important.  
The kids who ran into the cafeteria were incredibly excited, it didn't occur to me then, but they just witnessed the most exciting moment in the USMNT's history! I got excited, maybe it was because my friends were thrilled and I wanted to fit in, but I really was excited! I remember later watching the Black Stars of Ghana eliminate the US from the World Cup in the Round of 16 just three days later. This set the foundation for the next big soccer moment in my life. Coincidentally, it would also be at School 8, and it was also called the World Cup.  
From the Summers of 2009 to 2011, I also went to School 8's Summer Camp. It was a shitty, under-funded, and crappy excuse for a Summer Camp. But it was where all my friends were, so I loved it. In my first year in 2009 and I had only heard of the legend of School 8's World Cup Tournament. I even had a few of my friends play in it, but it wasn't until the following Summer of 2010 that I would find out about it. What the tournament was was all the 5th and 6th graders were put into one big draft pool. Then the camp counselors (who were just high school students themselves) picked teams in what was a surprisingly complicated system. There was a whole league, trade, and playoff system. There was even an All-Star Game!  
I was picked on the "Italian" team; little did I know that my love for soccer was being built! The games were 5-a-side for two four-minute halves, with the counselors being forced to play goalie. It was intense; you'd have a huge portion of the camp watching you, waiting for their respective team's turn to play their game. It was stupid, but it was also amazing! In my first season with Italy, my counselor (Who was also my baseball coach outside of camp) was my hero! I only scored once that season, playing defense most of the time, but when I scored, I remember running straight to him across the gym, and he picked me up. It may seem insignificant and dumb, but it is one of my favorite memories ever. 
The School 8 World Cup dominated my friend group, it became all we ever talked about. From July to August we'd go back to one of our houses and talk about our teams. While my team came short in the playoffs, it was still amazing. While my love for soccer hadn't been established yet, the building blocks were in place. The following Summer, I got drafted in the second round by "Brazil", which was huge! Little did I know that my team would come in dead last, but I got selected to represent my "country" in the All-Star Game. That was a proud moment for an 11-year-old me who never accomplished much athletically, to that point. This was my first positive experience with soccer. But a lot of things would happen in the following years; my interest in soccer diminished, but something would change that. 
I had moved to Oyster Bay following Hurricane Sandy in October of 2012; it was awful. My parents had been recently divorced (it was very draining emotionally), my Papa had died the day after my birthday back in August, and I had to abandon my friends on such short notice. It was a lot for a 13-year-old to deal with. I was so lonely and sad; I had gone through mental health issues from that would take over my life for the next four years. I wanted to be alone yet I wanted company; I was conflicted, and I needed help. The following fall, I tried something different to occupy my time: buy FIFA. It changed everything for me, as nerdy as it sounds. I'm not sure if it's an Alexander the Great situation, where it was the right timing or my personal interest peaked, but I became obsessed with this video game! I learned all the teams, the players, everything. There was an issue though, I hadn't found a club to support. I had always supported the US and Italian National Team, but I wanted a club to call my own, so I looked and found one: Celtic Football Club.  
Celtic changed soccer for me. It showed me why The Beautiful Game was so beautiful; I learned what supporters were, what it felt like to belong and why soccer is fucking amazing. I became obsessed with Celtic, I still am now! I didn't want to support a team back in the States, I found it hard to support my "local" club, New York Red Bulls; it's difficult to support a team named after an energy drink. But I had also seen that Major League Soccer would expand with another New York Club the next season; this would become New York City Football Club! That's why I'm a proud supporter of Celtic and NYCFC to this day. 
The World Cup in 2014 was the first I watched fully, it was fucking incredible! I'll never forget John Brooks' game-winner against Ghana, Jermaine Jones' "Firecracker" against Portugal, or Tim Howard's heroic performance against the Belgians! I can say that by this point, my love for soccer had been established! NYCFC played their first game the following March, everything was falling into place. I decided that I would take this one step further the following year and watch the English Premier League. I'm not sure if it was fate, but I had no clue what I was about to be in for; I was about to witness the greatest upset in sports history. 
 Watching the tiny Leicester City win the Premier League was incredible! It made getting up at 6am every Saturday worth it! To watch Jamie Vardy, Riyad Mahrez, and N'Golo Kante led by Claudio Ranieri defy everything we've known about sports and soccer to shock the world and take the Premier League crown is hard to put into words! This was the moment for me, the moment that made soccer something I wanted to dedicate my life too! I had begun writing about soccer for my high school newspaper; I knew what I wanted to be: a soccer journalist! 
 My love for soccer has only grown since this. I've delved into the surprisingly interesting soccer scene in the United States, I've continued to write, this is where my heart is! I love the emotion that comes from such a simple game. I hear people throw around the saying, "It's more than a game", for a lot of sports; soccer is more than 22 men or women kicking a ball! We can learn a lot about people, emotion, and love through this "game"; that is beautiful and amazing to me. I want to dedicate my life to telling the world these amazing stories! I want my words to be the catalyst for the game's growth in this country! Every time I struggle and doubt myself, I think: if Leicester City changed the world by hard work and self-belief, why can't I? 
 So I liked to thank Sheffield FC. Despite never watching a game of this now tiny, eighth-division club, I know that without the foundation of them, nothing would be the same. Thank you for giving me something to escape with. Thank you for giving me a passion. Thank you for showing me the world. Thank you for giving me a voice. 
Leave a Comment
About the Contributor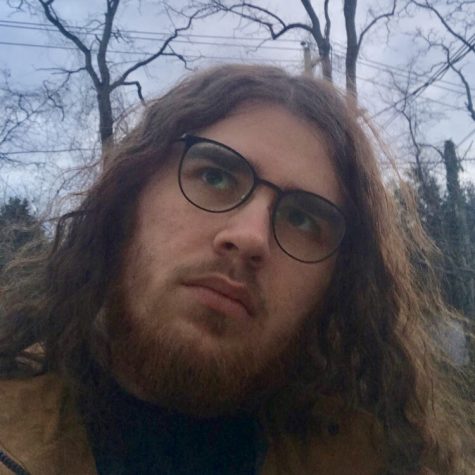 Steven Keehner, Impact Staff
Steven Keehner was the Managing Editor of the greatest publication on the Hudson.

Hailing from the mediocre Town of Oyster Bay, New York, he enjoys...