Paul Brown: The Cleveland Years
In the first of a two part series, I take a look at the career of one of the most important minds to ever coach a football game: Paul Brown.
"I don't care whether you're black or white, a Catholic, Protestant, or Jew, such could be a Communist, I guess — I can tell you that we will be successful to the caliber of people you are."
Branch Rickey is often credited with largely contributing to the fall of the color barrier within American sports in 1947 with his decision to bring in a young, talented, baseball player by the name of Jackie Robinson. And to this day, Rickey is celebrated as the main catalyst for this enormous change that waves can still be seen now; but if we look one year before 1946, another man could be given an even greater contribution to the change of a seemingly never-ending system.
Paul Brown is arguably the greatest and most innovative mind in the history of football. With a list of accomplishments that not only feature championships but additions to football that seem so obvious today that it truly puts the surrounding others during his time to shame. Facemasks for helmets, reviewing game tape, written playbooks, the practice squad, helmets that allowed for players to communicate with coaches, and the modern form of scouting can all be directly traced back to a man who has done nothing short of revolutionizing football forever.
But to only credit Brown for his innovations would be an insult to his brilliance. As a head coach and general manager (and eventually an owner,) Brown's tactical innovation within football is just as impressive. Although due to poor timing due to being born in the wrong time period, there is a severe lack of representation of one of the most important minds to ever grace a football field.
From the moment Paul Brown began coaching in 1930, he set out with one goal: to win. And for the Ohio native, he did just that. This included going 16-1-1 at Severn Prep School, 80-8-2 at his alma mater Massillon Washington High School, and 18-9-1 with The Ohio State University which included a 1942 National Championship with the Buckeyes. He even served in the military during World War Two, and by serve, I mean coach a football team full of young recruits to a successful 9-2-1 season.
But it wasn't until Brown would get the chance to take over the new professional Cleveland football in the All-American Football Conference that Brown would go from an Ohio hero to an American one.
One of the first things needed for a professional sports team is a name; you need something bold enough to stand out, but iconic enough to be remembered by everyone; so what did Brown's Cleveland team name end up being? The Browns.
If this isn't a testament to how popular Paul Brown was in his home state, I'm not sure what is. It's one thing to have something named after you passed your death, but to be alive and have a literal football team you're coaching be named after you is an odd, but incredible accomplishment. But with Brown's name attached to a team representing his home, he did what anyone would want to do: make his home proud.
And he did nothing short. In four years as a member of the AAFC, Brown's Browns accomplished a four-peat, with an outstanding record of 52-4-3. By going to recruit players that he had coached and coached against throughout high school, college, and the military, Brown built an unstoppable unit.
But it was his tactical brilliance that was the glue. Paul Brown ran a pass-friendly offense in the T formation, which was a balanced line with the Quarterback under center. From there, two running backs and a fullback would line up behind the QB. This saw Cleveland throwing much more often compared to other teams while also doing so effectively.
When the NFL looked to incorporate Brown's men into their league in 1950, following the collapse of the AAFC, Cleveland became one of three teams (Browns, 49ers, Colts) to transition into the NFL. Cleveland's first game would be a great test, as they would take on the defending NFL Champion Philadelphia Eagles.
Not only did Brown's boys beat the defending champs, but they also crushed them. In a 35-10 beat down, the Browns were heavily criticized for their pass-heavy offense, stating that they had no running game. So what did Brown do next time the two met later that season? Only run the football. And it worked. The Browns remain the last team to accomplish this feat in the NFL; keep in mind this was over 60 years ago.
As if this wasn't a strong enough kick in the face for the NFL, not only would the former AAFC besiege the NFL's walls, but they would even claim the greatest prize for themselves. In the Cleveland Browns first NFL season, they successfully would win the NFL Championship over the Los Angeles Rams.
Led by legendary Quarterback Otto Graham, Cleveland would make the next three Championship games. Despite losing all three, this still showed to everyone around the league that Paul Brown could not only get it done at the NFL level, but at any level.
Therefore, Brown was set out to turn around his fortunes and win it all. Back-to-back Championships in the next two seasons proved just that. Following the retirement of Otto Graham, Brown's men struggled to a measly 5-7 record.
But because of this, they could select legendary football fullback Jim Brown out of Syracuse University. Jim Brown, who was known for his ravish and outlandish lifestyle came into a direct clash with Paul Brown's strict, dictator-like coaching style.
To clarify what I mean, let me give a few examples; players were not allowed to "hang out" with women after Tuesday, the day before games, no one was allowed to go out, and he was known for belittling players heavily during tape sessions.
Yet despite continued success, Brown soon found himself under hot water.
The first issues began within the team internally. Through some poor play calling choices and his already stated "oppressive" coaching methods. As control slipped from Brown's hands on that regard, a change in ownership, which saw Art Modell purchase Brown's stake in the team, saw something that the Browns legend had not seen previously: having to share his power.
For the first time since essentially creating the Browns, Paul Brown had to take a step back in terms of absolute control of the offense and controlling the personnel around him. Following a trade that backfired horribly, with Ernie Davis being traded to the Browns without the consent of Modell, which then proceeded to see Davis die of leukemia only a few years later, the pot had finally boiled over for the two men waging for power. And on January 7th, 1963, Brown would finally be lifted on his duties as coach of the Cleveland Browns.
After 17 seasons with a team named after himself, Paul Brown was without football. What followed was golf and loneliness for Brown.
But after five long years away from the game Brown had made a living with, he returned.
Although this time, it wouldn't be in Cleveland.
Leave a Comment
About the Contributor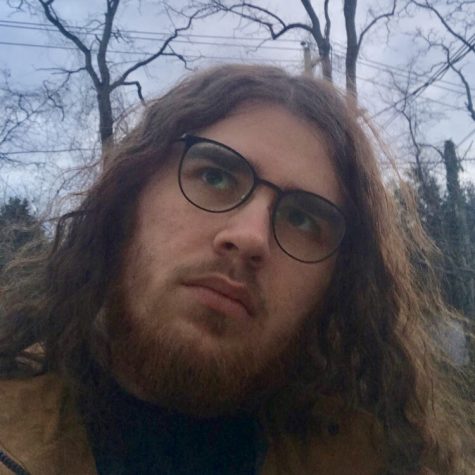 Steven Keehner, Impact Staff
Steven Keehner was the Managing Editor of the greatest publication on the Hudson.

Hailing from the mediocre Town of Oyster Bay, New York, he enjoys...