SpongeBob Takes Over Broadway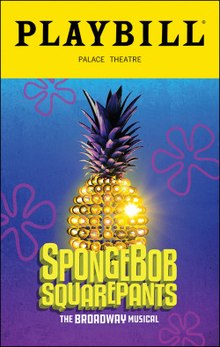 Being a brat is easy but being a Broadway brat is much harder. Being a college student and loving Broadway just doesn't mix but you can't knock a girl for trying.
The best way to get cheap tickets is by going to the TKTS booth in Time Square.
You know those big red steps everyone goes on to take a basic selfie?
Right under those steps, there are ticket booths for 50% off tickets for a Broadway show that night.
They have almost all of the shows that are on Broadway, with the exception of Hamilton, of course (you pretty much have to save up six months worth of paychecks to see that play).
As you wait online you have to think about the top three shows you want to see.
Once you get up to the booth you can see which show has the best seats for the best price.
Even though the tickets might be 50% off, they are usually seats in the orchestra, so they are upwards of $85. Sometimes that's just too much!
I've also found that Studentrush.org is a great way to get cheap tickets. You can get a ticket for as cheap as $20-$30. This site, however, doesn't have as many options as the TKTS booth. But, when you're a college student on a budget, you just have to work with what they've got!
Twice a year Broadway shows do a special called Broadway week. This is when you can buy two tickets for the price of one!
Just this past week, I did the Broadway week special and took my friend to see SpongeBob the Musical.
Let me tell you, it was amazing.
There has been a lot of criticism on this show and people not taking it seriously and boy, are they wrong.
The set design was like nothing I've ever seen. Between the bright colors and the small attention to detail, they made you think you were down in Bikini Bottom and not in the heart of Times Square.
This show isn't like many others. Most shows have one or two composers for their songs. This play, however, had 18 different composers!
They had songs written by ten-time Grammy winner John Legend, Cyndi Lauper, David Bowie, Sara Bareilles and many other famous artists.
The one thing I found amazing about having so many different composers was it all fit well together and if the playbill didn't say who each song was written by, I wouldn't have thought another second about it.
Broadway talent is something special.
Broadway actors and actress' have such an incredible talent and it is truly remarkable what they can do in front of a live audience.
One of my favorite numbers in SpongeBob the Musical had to have been the tap number done by Gavin Lee who plays Squidward Tentacles. I have to admit I am a little bias because tap solos always have a special place in my heart. That being said, Lee performed an amazing tap solo with an additional two fake legs attached to his pants.
I was never good at tap dancing or any dancing for that matter but dancing with just my own two feet was hard enough. I can't even begin to imagine tapping in front of a live audience with an extra two legs attached to me.
Although Lee did great, I have to say Ethan Slater was cast as the lead for a reason. Slater played SpongeBob and he nailed it. Hearing Slater do the iconic SpongeBob laugh was nothing short of amazing and spot on. It brought me back to being a kid and watching SpongeBob every day after school with my sister.
My advice is to go see this show and give it the love it deserves. Even if Broadway musicals aren't your thing, it will at least leave you with a good laugh and a change of scenery.
Leave a Comment
About the Contributor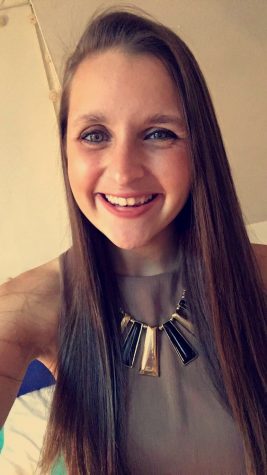 Danielle Sarasky, Impact Staff
Dani Sarasky is a Media Studies major with a concentration in Television and Radio production. She is from a very small town on Long Island called Floral...