Phil Collins: Not Dead Yet?
On Saturday October 13, I had the wonderful pleasure of seeing one of my favorite musicians in the world live in concert. Phil Collins brought his "Not Dead Yet" concert tour to the Prudential Center in Newark, NJ. Ever since the legend announced his U.S tour back in May 2018, I have been as crazy as a kid opening a Christmas present, waiting five long months for this moment. It's a moment I didn't think would happen, considering all the major setbacks and health issues Phil has unfortunately encountered in the last decade.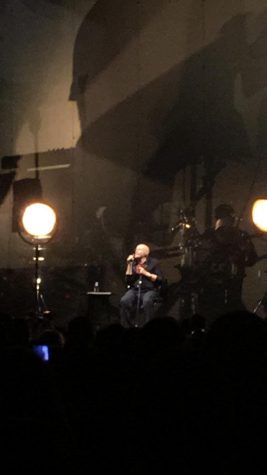 Phil Collin's extensive music collection features forty-five singles on eight different studio albums, which have sold more than 34 million units in America and more than 150 million units worldwide. Awards wise, he has racked up eight Grammy Awards, six Brit Awards, two Golden Globes, an Academy Award and a Disney Academy award.
In 2009, Collins had an operation to repair a dislocated vertebrae in his neck, which hindered his ability to play the drums. A year later, he had fears of depression and low self-esteem. Contemplating suicide, Phil backed out for the sake of his children. In October 2016, he announced his first tour in over 12 years, which excited fans across the globe. Since the tour began, he has played throughout Europe and North America, finally starting his American leg two weeks ago.
I didn't know what to expect while walking into the arena. Rumors had circulated about Phil's inability to stand for long periods of time, his voice having weakened with old age, and a lack of stage presence. Unfortunately, all those rumors came true as Phil walked out onto the stage, cane in hand, and sat down in a swerving leather chair and spoke into the microphone, "I had a back operation and my foot is f****d up." Despite the setbacks, Collins assured the crowd that the evening would be enjoyable and stated from his heart, "I know that I said I would never do this again, but I missed you. But we will have some fun."
Kicking off the evening with his 1984 smash hit "Against All Odds", he motioned to the audience through his lyric "take a look at me now", which is what we did. It's a shame that all 19,500 audience members had to witness a man whose facial expressions can tell all there is to know, a person in constant agony.
Throughout the two-hour performance, Phil kept the hits coming as he performed from his extensive catalog. One of the standouts was "In The Air Tonight." This allowed the 67-year old to show off his impressive vocal range, while allowing his 17-year old son Nicholas to showcase his drumming skills. Nic had taken over drumming duties on his tour since his father stopped playing.
Many rock classics allowed concertgoers to jam along, while performing air guitar and air drums. It was evident on the energetic, sing-along rhythms of both "Something Happened on the Way to Heaven" and "Sussudio."
Phil even pulled out a trio of hits from his time with rock group Genesis "about 300 or 400 years ago": "Throwing It All Away", "Follow You Follow Me" and "Invisible Touch." On the video boards located behind the band, photos of Collins with his bandmates flashed across the screen. These showcased the glory days, when the drummer was living his best life with a head full of hair and a juvenile yet brilliant sense of adventure and spirit.
As the evening came to a close, the rock ballad energy of "Take Me Home" filled the arena. Alongside his bandmates, Phil stood up, gave a standing ovation and crawled into the darkness.
Walking out of the Prudential Center, I had witnessed the ultimate fall of one of rock's favorite personas. The energy had been sucked out of the performer and was most likely trying to live out his glory days while getting paid. The whole evening had been filled with sadness and awe in what would most likely be the final concert tour for a man who looks like he is on death row. It's a great thing Spotify and YouTube exist, allowing me to experience the legend when he was in his prime thirty years ago.
Leave a Comment
About the Contributor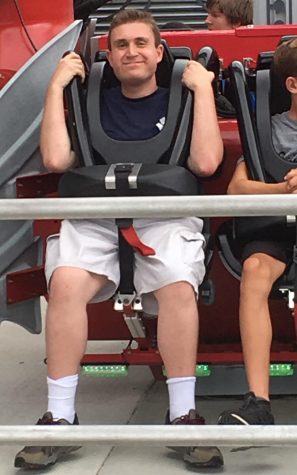 Daniel Lederer, Impact Staff
Daniel Lederer is a senior finishing his final semester on campus as a media studies student. Dan is an avid fan of movies and television, particularly...