Mercy College Career Services Host's an Awesome Lunch with a Leader Event!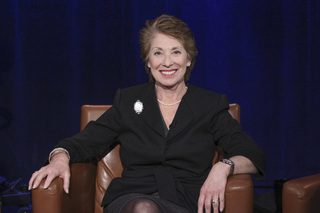 Mercy College takes pride in having connections with many different people, and our career service department works very hard every day to plan out different events for students to attend with the hope that students gain a lot of insight from different speakers, as well as take this oppurtunity to seek out possible internships.
Lunch with a Leader is held a few times throughout each semester. The main purpose of the lunch is to meet and have one-on-one interactions with a leading professional in your field of interest. Hearing their story and learning how they achieved their success gives students a lot of insight on how they can do the same, and of course, to network. All of my mentors have said at one point, "It's not what you know, it's who you know." Therefore, meeting people and engaging with people is very important in making connections, and eventually scoring your dream job.
I recently sat down with Jill Hart, Senior Director of Career Services at Mercy College's Dobbs Ferry campus, and explained to her that I had no idea what career path I wanted to go in. She understood my confusion and was dedicated to helping me get on the right path. Hart talked to me about commercial banking and how many job opportunities there are available within commercial banking, and she directed me to Lunch with a Leader – Paula Mandell.
Paula Mandell is the Senior Vice President and President of M&T Bank's Tarrytown, NY division. Mandell has been working in banking for over forty years, and explained that she gained her title by truly working her way up from the bottom.
Mandell graduated from Pace University with an undergraduate degree in finance, and surprisingly did not go to graduate school. She further explained that she worked as a teller at a bank to make some extra money with no aspirations to really have a career in banking, but over time Mandell worked her way up from head teller to customer service representative. She then transferred to Manhattan to work in the administrative side of banking.
A couple of years later, Mandell got a job at M&T Bank and she has been there for over twenty years now. At the lunch she stated that she really enjoys her job as well as working in banking in general. One of the things that she enjoys most about working in banking is that she does not feel like she is stuck in an office. She enjoys walking out of her office and not only engaging with her customers, but with her employees and co-workers as well.
What I really enjoyed about listening to Mrs. Mandell was that she gave me so much career insight. I am a finance and marketing major and I think I would really enjoy working in finance. Moreover, she taught me how to become a better student and different ways that I can nail interviews. I can't wait to explore my options within commercial banking!
Leave a Comment
About the Contributor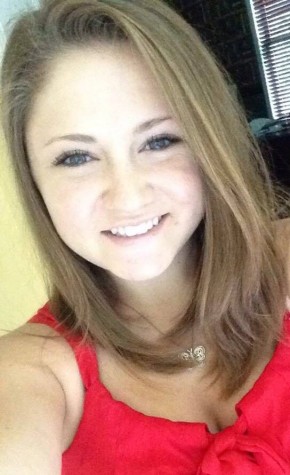 Elizabeth Berlin, Impact Staff
Elizabeth Berlin is a Business Honors student and ambassador at Mercy College School of Business. She is an undergraduate majoring in Marketing and Finance....