Stand Up For Breast Cancer!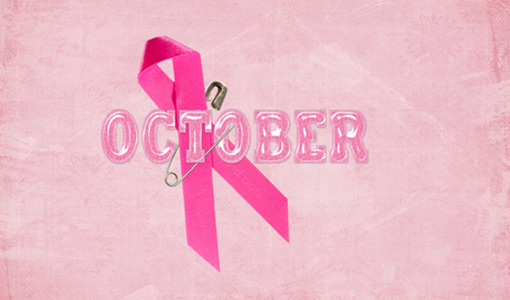 October is National Breast Cancer Awareness month! About 1 in 8 women born today will develop breast cancer at some point in their lifetime.Thankfully, breast cancer is treatable if detected at an early stage of development. There have been many women who have overcome breast cancer and fight every day not only for themselves, but also for thousands of women around the world who also have breast cancer.
Thanks to the National Breast Cancer Foundation (NBCF), many people gather together to help raise awareness about the importance of detecting breast cancer. The NBCF website (http://www.nationalbreastcancer.org) provides help, and inspires hope to those affected by breast cancer through early detection, education, and support services.
Many women who are diagnosed do not know much about the disease that they are going to have to face. As part of the Breast Health Education Program, the NBCF has partnered with the Convoy of Hope to provide women with breast cancer education as well as early detection services at community outreach programs all over the country.
A service such as the Early Detection Plan helps women detect the disease in the early stages. Women can create this plan online, or using the app, to receive reminders of the different steps one must take in order to detect breast cancer early. This plan sends reminders of when to do a self-breast examination, and when to schedule a clinical breast examinations and mammograms, based on age, health, and family history.
Beyond the Shock is a free online guide that helps women who have been diagnosed with breast cancer learn more about their disease. It also a tool for doctors to share more information, and help women feel comfortable with what they are facing.
Another program that the NBCF provides is the National Mammography Program. This program provides women with free mammograms and diagnostic breast care services to women who need help and treatment. No woman should go with out treatment of the disease as well the right tools to detect breast cancer at an early stage.
The NBCF does its best to provide these women with all possible resources to help them fight harder through their journey to recovery. They strive to help find the cure for breast cancer by working with many top scientists all around the world. Their goals are to provide women with individualized patient treatment and to offer hope that they are trying there best to find a cure for this awful disease. They provide people with ways that they can help donate, fundraise, become a sponsor, or even to just simply raise awareness of breast cancer. I strongly encourage people to help such a great cause that can affect so many powerful women.
While the NBCF does countless things to help spread awareness of breast cancer, there are so many other programs and foundations that do so as well.
A group of students at Mercy College started a chapter called Colleges Against Cancer. This program is designed to support the American Cancer Society in spreading awareness of cancer. Because this month is National Breast Cancer Awareness month, the Mercy College chapter of Colleges Against Cancer is doing their best to spread awareness of breast cancer.
One of the initiatives that they are implementing was actually taken from the movie "Mean Girls." The idea that they had was, "On Wednesday's We Wear Pink." Although the girls in the movie wore pink on Wednesdays as a fashion statement, the students at Mercy College wear pink to help spread awareness of Breast Cancer. It is nice to see students supporting this initiative and coming together as a college to help support a great cause.
So be a fighter, not a quitter! Stand up for breast cancer.