Pray For Vegas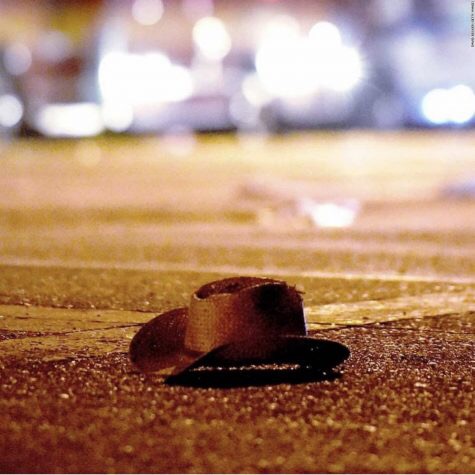 The mass shooting in an Orlando nightclub leaving 49 dead was considered to be the deadliest mass shooting in history until the horrific event that took place in Las Vegas this Sunday. Thousands of people around the world had gathered together for the Route 91 Harvest Festival. The sound of the country music was quickly placed with screams and gunfire. In the matter of 10 minutes, more than 50 people were found dead in over 500 were injured in this mass shooting now known to be the deadliest mass shooting in modern US history.
The man behind the tragic shooting is a 64-year-old man, identified as Stephen Paddock. He had sent thousands of people in terror from the 32nd floor of his hotel room at the Mandalay Bay Hotel where he has about 20 guns.
I had woken up to this horrifying news Monday morning. The first video I seen was with dozen of people running and screaming as the shots were being fired. It was horrible to watch. Later on that day, I watched another video of Paddock's brother, who had described him as someone who is a loner, not bothersome, just a regular guy. I watched another interview with Paddock's neighbors, which was described as a "gentle giant." There have been many videos and news updates but there still hasn't been a motive for this heinous act. So great, so far we know that this this is just some act of someone that will be described as another disturbed American that took his own life.
There's just so much to say about what's going on in the world now and I'm sure I can speak for everyone when I see this hits home for all of us. Vegas is one of those places that were built for people to create new experiences and memories with friends and family. It's one of the places that everyone wants to visit at least once in there lifetime.
I don't want my kids to grow up in a world where their innocent lives can be taken away by the pull of a trigger. I don't want them to become numb towards terrorism, racism, human trafficking and homophobia just because people love them so little that they cant love and respect others. I'm not opposed to people having the right to protect themselves but I'm against to the fact that guns are being given away without mental examination. Our police and army carry weapons because they are trained to do so, not everyone should carry a gun because not everyone is mentally capable of the responsibility it intakes. This world is suffering.
Imagine, every single one of those bullets you hear is going into a crowd of people. Imagine the fear, the disarray, the cries for help and last gasps of breath as life is brutally snatched from those poor victims that initially came along with friends and family in hopes of good time, a night of music, fun and friendship. And for this night to end in such an atrocious way. Imagine the everlasting pain and terror from lost love this will inflict. Imagine.
Leave a Comment
About the Contributor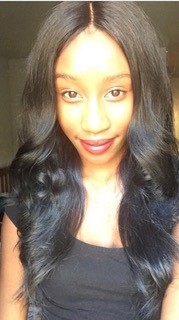 Tiffany Wilson, Staff Writer
Tiffany has always had a particular fascination with the media industry, especially the " behind the scenes" or brains of the project. She grew up...