From Immigrant to Entrepreneur
Often time, we are told to pursue our dreams and to be fearless and relentless in our journey to do so. The truth is, that is easier said than done. The fear of failure is real, and it is crippling not just physically but psychologically. I recently interviewed Peter Murdock for a class assignment, and I became quite intrigued with his success story.
He was a man who faced a lot of challenges yet still pursued his dreams. As I listened to his story, I remember thinking to myself, if he can do it, so can I. He established his family-owned restaurant through prayer, hard work, and dedication. Yes, it was in that same order. "Cravin Jamaica" cuisine was established as a taste of his home country and a passion to share his culture with the community. For six years, this small business has resided in Ossining, New York providing its customers with the overall Jamaican experience that caters to a style of cooking that is indigenous to Jamaican tradition and an ambiance that captures the mood of the Caribbean island.
He fell in love with American culture at the young age of 16 during a summer visit with his uncle in New York City. He began looking into schools so that he would be able to stay in the country as an international student, but unfortunately, it was not an affordable option for him. It was during that time that he met his partner, Tracy. After a few months of dating, the couple discovered that they were about to become parents and after welcoming their first child, they made the decision to unite their family by getting married. However, the path to becoming an American resident was a difficult and tedious process for him and his family.
The paperwork for the licensing of their marriage resulted in them filling out their marriage documents multiple times because they did not have money to pay an attorney to file it for them. Despite this lengthy and frustrating process, he and his wife kept their end goal in mind which allowed them to persevere through their challenges. After they completed the process, he was able to become a legal resident of the United States and then went on to become an American citizen.
He has always been attracted to business since he was in High School in Jamaica where he pursued mostly business classes. However, he credited his second job in the US where he worked at a bakery for his desire to become an entrepreneur. After he observed the admiration that his coworkers had for his boss, it made him realize that he wanted to walk in that same path.
However, the path to his dream took twenty years for him to accomplish. One night, on his way to the Bronx to get Jamaican food, he had was a moment of self-reflection inside his car where he realized that instead of driving miles to get food from elsewhere, he needed to open his own Jamaican restaurant. After he shared his epiphany with his family, they developed plans to make this dream a reality.
Fast forward to six years later and Cravin Jamaican Cuisine exists and is still thriving among other small businesses. This restaurant has been responsible for catering events with the US army and Coca-Cola while single-handedly dominating the foodservice industry in its region. This is further proof that anything is possible if you persevere. This is a man that came to the US as an Immigrant and is now an entrepreneur because he was brave enough to chase his dreams. I wonder, what the world would be like if we were all that brave? What if we decided to take a leap of faith without being afraid to fall? Well, stop wondering and start living. If you are reading this and you have a dream that you keep making excuses to pursue, just do it! What do you have to lose? Remember, nothing worthwhile comes easy. Do not let your fear of failure keep you from potentially being great. It does not matter how long it takes. Five years? ten years? even if it takes twenty years. The destination will be worth it, I promise.
Leave a Comment
About the Contributor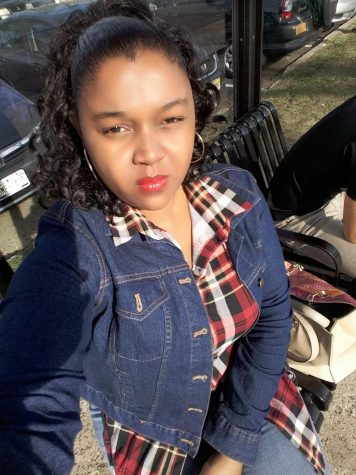 Renae Morgan, Impact Staff
Renae is a Jamaican student at Mercy College that is currently in her senior year of studies. She enjoys writing poetry, sleeping, watching King of Queens,...