Mercy Softball: Retooled, Reloaded, Refocused
Last season was a good one.
Coach Mike Fazio led a senior laden team to a Mercy record 21 win season in 2011. The league has taken notice of the trending Mercy softball program and have ranked them fourth in the ECC's preseason poll.
But can they improve on last season's success after losing seven seniors and assimilating nine new players onto the roster? Their coach seems to think so.
"It's not as tough as you may think it is (to replace so much of the roster). We had three classes of kids last season, not just juniors and seniors, and the effort that our underclassmen put in last season was tremendous," explains Fazio.
The pitching staff, what he deems as the key to last season's success, was primarily composed of underclassmen. They had four freshmen pitching for them who did "really, really well for them" according to Fazio. They all have an added year of seasoning under their belt and should only be improving on what was a successful 2011 campaign.
Mercy isn't just relying on internal solutions to the "senior problem." They've added two junior transfers, giving them a junior at first, third, and two outfield spots. For those keeping score at home, that's each of the traditional power positions, one of the real strengths Fazio foresees as a boon to the Mavericks 2012 campaign.
The most notable loss from their roster from a season ago is outfielder Chelsea Methot, the team leader in batting average, on base percentage, slugging percentage, tied with Jenna Ausiello (still on the team) for the team lead in runs and hits, home runs, total bases, runs batted in, second behind Ausiello in doubles – simply put, a major contributor in every category.
She was selected to the ECC All-Conference first team and was an NFCA All-East Region selection. She earned Mercy's Woman of the Year honors and was named a nominee for the ECC Woman of the Year honors as well. Replacing her obviously isn't something that Fazio was looking forward to, but he feels that he's done a good job in preparing for it.
In the mega-hit movie Moneyball, Brad Pitt decides that it is a fruitless endeavor to try to replace the departing American League MVP Jason Giambi. Instead, he and his protégé decide to replace his production throughout the lineup, a tactic that Fazio and his staff have emulated. Fazio cites his new, more balanced lineup as the manner in which he will be generating offense this season. Though they may not have that one big masher in the middle of the lineup, they are a tougher and more dangerous team one through nine, up and down the lineup. The new approach has Fazio brimming with confidence about his prospects for the upcoming season.
"I don't expect us to be less than what we were; I think we're going to be as good if not somewhat better than last year. When you bring in nine kids with the talent level that we have, we should be pretty good," explains Fazio.
Fazio is hesitant to predict anything but is willing to concede this much: if his team stays healthy and executes as they should, we should be there in the ECC tournament again and go even further than they did last season.
"If I were to draw it up, I couldn't plan it any better than I've planned it," says Fazio. "All the pieces are there; the question is, are we going to do it? You can count on this team competing – they won't quit. Last year's team kind of set the tone and it's up for the new kids to continue the tradition. We think they're going to make the whole college proud."
All of the obvious questions that accompany such a large roster overhaul, personality issues in particular, are non-issues according to Fazio. He has a "real tight" team with absolutely no hint of a chemistry or camaraderie issue. They get along well and play together as a team.
An ace in the hole for Fazio is the addition of coach Krissy Lacik. Though Marc Della Volpe may have the most critical job in coaching the pitchers and outfielders, it is Lacik, the former Mercy softball standout, who serves as a motivating factor for the team. Lacik can relate to the girls having played at Mercy herself and overcoming a career-threatening injury to do it.
Of course, if for any reason there is trouble in the chemistry department, the Mavericks can always rely on the oldest truism in all of sports: winning cures everything.
Leave a Comment
About the Contributor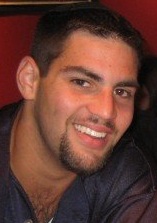 Chayim Tauber, Sports Editor
Chayim Tauber is a media studies major hoping to obtain a career in sports journalism and sports broadcasting. He is the sports editor of The Impact, has...