Winning May Need To Wait Until Next Baseball Season
This season was supposed to serve as another step in the right direction for Head Coach Bob Greiner and the men's baseball team.  Heading into the 2012 season, Greiner had great expectations for the future and insists he still does.  Yet with a 6-20 record in the middle of April, a lot of goals have had to be set aside for this team and now the team will try to end the final half of the season on a positive note.
As coach puts it, "winning 30 games will have to wait."
As far as the playoffs go, that is still the goal along with earning a .500 conference record. At this point in the season Mercy's record within the conference is 4-7 with a large amount of games left to play in the ECC. With that they would need to win just six more games to match their record for the past season. It is still very early in terms of overall record within the conference.
After 26 games, the Mavericks sport a .231 winning percentage and has shown minimal improvement compared to last season- they would need to finish over .500 in their remaining games just to match last year's 17-28 record. Greiner at this point refuses to use disappointment to describe his emotions toward the way the team has played thus far.
"Disappointed is not a word I associate with coaching young kids, who still have a lot of learning to do."
Yet the team's inability to combine all aspects of the game for a long stretch is something that he is concerned about-the mindset that wins three four in a row or maybe seven out of ten is what he is looking forward to seeing from this young team.
The youth on this team is at times is frustrating, according to coach Greiner, but that is expected given this is his second recruiting class and the team is "very young at a number of positions and we have a lot to learn."
The frustration is evident when coach speaks of the individual progression of the players on the team. The learning curve is steep, and even steeper for some players, and the evaluation process can only take place after the season. According to coach, regression is too strong of a word given that players don't move at the same pace. As he puts it, "some learning curves have more of an arc than others."
The youth on this team is important, as evident in the box score. The roster is littered with young players still adapting to the college game, not to mention a few underachieving players whose curves have slowed a bit. There are only six seniors on the roster, most of which are pitchers, and some are not contributing on a high level.
Senior pitcher Tyler Savin and freshmen Brian Craig have accounted for four out of the six wins so far and have been bright spots for the team's pitching staff. Infielders Ken Post, who is a sophomore, and freshman Vinny Orlando, lead the team in almost all offensive categories – by large margins in some cases.
With twenty six games in the books, there are many stats the stand out about this team. They have yet to score a run in the ninth. In some games, they have not scored at all. So often that overall, Mercy has been outscored by over 70 runs after the first 26 games, and the margin only increases in the late innings.
Greiner looks at this team and all he can do as he puts it is review at the end of the season no matter what the final record says. While fans and followers of this team may look at the overall record in determining whether the season was successful, but coach sees it differently.
"Records can be very deceiving, and while we will still strive for the playoffs–some of the most positive results may have to wait until next season when we are all a year older, and a year wiser."
Leave a Comment
About the Contributor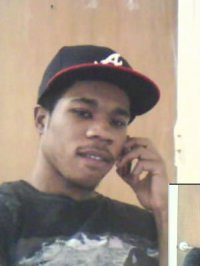 Clodel Remy, Staff Writer
Clodel Remy is a media studies/ journalism major finishing his senior year at mercy college. He is writer and contributor  of The Impact. He hopes to...