Lady Mavs Stun No. 17 East Stroudsburg
Amazed?
So was everyone. Except the Lady Mavericks, who knew they had to potential to win big games.
The feeling of victory came over Mercy College in a stunning 3-1 win over No. 17 East Stroudsburg on Sept. 23. The Mavericks handed the Warriors their first loss on the season as Mercy improved to 3-6.
Although sporting a below .500 average, the Mavericks were able to gain some ground in their ever so distant conference race. Savannah Campana, defenseman for the Mavericks, said the team was thrilled with the victory.
" The team played extremely well and maintained possession of the ball for a majority of the game."
Unfortunately sidelined for the last four games due to a hamstring injury, the freshman could only hope and look on as the Mavericks took on their latest opponent. Although deadlocked at halftime, the Mavericks seemed to have complete control of the game. After a score by MacKenzie Cochrane (assisted by junior midfielder Lisa Shaw) in the first half to take a 1-0 lead, East Stroudsburg tied the game via a penalty kick right before the half.
At the 65th minute, junior forward Crystal Mena converted a penalty kick with a blast to the left of the goalkeeper.
"If we continue to play like this, I really have no doubt in my mind that we could win our conference and enter the NCAA tournament. It is all a matter of winning and staying positive.
Yet Mercy was not content on just sitting back and playing defense trying to preserve a lead. Shaw notched her second point of the day with a clinching goal at the 87 minute. Freshman forward Dawn Hickey was credited with the assist.
Shaw agreed with her teammate Mena that the team excels when it comes down to work ethic and chemistry, yet so far have lacked the durability to close out games.
" The games are always so close, and for some reason before today, we just can't do it at the end. We should be 7-1 . Our record doesn't reflect where we should be at."
In four out of their six losses, the games were decided by a mere goal that came late within the second half, which is frustrating and can have negative long term effects on a team. Aside from a 3-0 loss to St. Anselm and a 3-1 loss to Tampa, Mercy has lost some heartbreakers. The team fell 2-1 to Southern Connecticut State, 3-2 to Flagler, 3-1 to Molloy and 3-1 to Roberts Wesleyan.
Although swift and competitive, the consistency typically tends to lack during game play which is heavily impacting the outcome of their games. In order to save their season, the Mavericks needed to make adjustments and fight through the fatigue that plagued them in the closing 20 minutes of each game. They did on Sept. 23 and scored the upset.
Senior Stephanie DiLegge made her debut in goal and made two saves.
Next Game: Wednesday September 26th, Home vs NYIT @ 2:30 p.m.
Leave a Comment
About the Contributor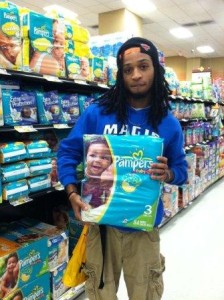 Kalen Ross, Impact Staff
Kalen Ross is 20 years old and a second semester sophomore. He likes to think he has some swag to him.

He can be reached at [email protected]...