Field Hockey suffers two win season
The Mavericks field hockey team entered its third season without much in terms of expectations. Their first season was one in which they suffered the growing pains of an expansion team and resulted in a winless season. Last season, their second, saw them win their first ever match against Elms, 5-1. This season, the Mavericks were hoping to continue the upward trend.
The Lady Mavs are led by sophomore defender Danielle Jones who was named to the ISA All-Conference Team after tallying two goals and an outstanding nine defensive saves.
Should an opponent manage to elude the Mavericks defense, they then faced the prospect of scoring on last season's NCAA Division II saves leader Kristen Znaniecki.
Using a defense-first formula, the Mavericks were able to continue the trend which has seen them go from winless, to a one-win team, to their first two-win campaign this season. Unfortunately, a team can't play defense all the time and hope to win.
The Mavericks only managed only a feeble 10 goals on the season (paced by Marissa Kluber's four). By comparison, in a three game stretch at the end of September, the Mavericks surrendered 15 goals to their opponents.
There is a bright side to this Mavericks team moving forward. Not a single player on the roster was a senior and most of the roster was comprised of freshmen and sophomores, meaning that many of these players will be back with another year of experience under Head Coach Kayte Kinsley's program.
Recruitment should improve next season too as the new field figures to be a major boon to Mercy recruitment. Though this season was certainly a disappointment, the Mavericks continue to improve and trend upwards.
View Comments (2)
About the Contributor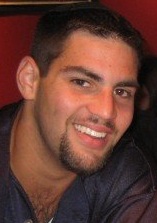 Chayim Tauber, Sports Editor
Chayim Tauber is a media studies major hoping to obtain a career in sports journalism and sports broadcasting. He is the sports editor of The Impact, has...