Mercy Men's Soccer Team Off to Hot Start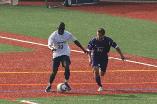 Undefeated.  Perfect.  Unbeatable. All three of these words can be used when talking about the 2013 Mercy Mavericks Men's Soccer team.  After a 2012 campaign in which the team finished a respectable 10-5-1,  the team is now off to its best start in years. After losing five seniors to graduation, and four of them being midfielders, it had to be questioned if the team would be able to penetrate some offense. With the team starting off 6-0, it is safe to say they have.
Twenty one Goals, twelve assists, and fifty four points. According to Sports Information, that is what the soccer team started the 2013 season was missing from the 2012 team. The 5 seniors that graduated put up those numbers, which would have to be picked up by new players this season. Losing players always hurts, but it is especially tough when you lose your two leading goal scorers.
Two Goals. Through six games so far this season, that is all that the team has given up. At such a competitive level, that is an outstanding feat that they can only hope to continue as the season goes on. Speaking of goalkeeping, Senior Nick Pappas of Castleton, ,was named the ECC defensive player of the week for his performances in the victories.  Sophomore Christian Diaz of Watsonville, California, was named the ECC offensive player of the week , and Junior Danny Leon Jr.  out of Flushing,  wasan honorable mention to the list.
Before the season, the Mavericks were just another team going to give it all they had in 2013.  Now a few weeks into the season, they are now ranked 18th overall in the National Coaches Association of America Poll and are ranked third in the east region.
According to Sports Information, The Mavs' have scored on 17 of 91 shots, while opponents are shooting an unbelievable 2 of 73, which is credited to Mercy's defense and goalkeeping.
Not only has the team gotten off to a hot start in terms of winning games, but according to Sports Information, the Mavericks have scored 11 goals In the period. More than half of the teams goals have come early in games, which shows that the team is ready to go right off the bat.
Six different players have scored at least one goal so far this year, with 11 different players registering at least 1 assist. Through six games it is evident how deep and talented this Mavericks team truly is.
So far this season, the Mavericks have defeated Chestnut Hill, Southern Connecticut St, Stonehill, NYIT, St. Thomas Aquinas, and Bloomfield.
With games against Bridgeport and Dominican on the schedule next, the Mercy Mavericks will be looking to start the season off a perfect 8-0.
Leave a Comment
About the Contributor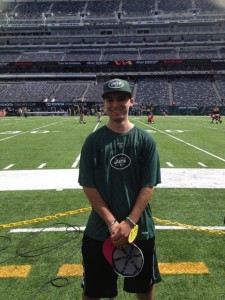 Michael Nash, Impact Staff
Michael Nash is from Shrub Oak, New York. He is a sophomore journalism major. He also writes for the TheJetPress, an online New York Jets fan site,...