Mercy Mavericks Women's basketball Notebook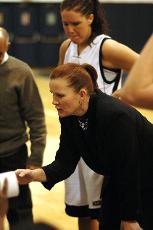 The Mercy Mavericks Women's basketball team has had a very hectic start to their 2013 season. The Mavericks have been in just about every game up until the final buzzer, and this past week the Mavericks were once again competitive all game long. unfortunately, the team fell defeat to Wilmington, and also Salem International. Both were very competitive games that both teams were up and down.
In the game against Wilmington, the Mavericks were defeated by a score of 66-55.  For the Mavericks, Junior Tanayzha Augustine had a tremendous game. Augustine was able to grab a career high sixteen rebounds, to go along with eleven points, and four steals on the contest.
The Mavericks started off hot, but Wilmington was able to go on a 14-0 scoring run and stop all of the Mavericks momentum. Going into halftime, the score was 32-26 in favor of Wilmington. After half, the game continued to be a battle. For the Mavericks, senior Maria Nardulli would not let the Mavericks go down without a fight. She scored thirteen of her eighteen points in the second half.  Unfortunately, it was just not enough to bring the Mavericks to victory.
Against Salem International, it was a rough shooting night for the Mavericks, with the team shooting a combined31% from the field. For the Mavericks though, the defense remained tough all game long, and kept them in it until the very end. Guard Maggie Salomane had a great game for the team, and was all over the stat sheet. She finished with eighteen points, seven rebounds, and six assists. Also for the Mavericks, Augustine was one more point away from another doubled double on the season. She finished the game with nine points, with fourteen rebounds and five blocks.  The bench also had a nice game for the Mavericks with backup guard Shayne Ortiz had a great game. Ortiz had sixteen points in twenty five minutes, and did a little bit of everything on the day for the Mavericks.
The Mavericks now fall to a record of 1-4 on the season, and will try to get back in the win column this Saturday when the team takes on District of Columbia on the road.
Leave a Comment
About the Contributor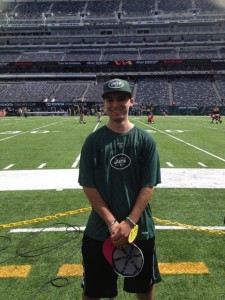 Michael Nash, Impact Staff
Michael Nash is from Shrub Oak, New York. He is a sophomore journalism major. He also writes for the TheJetPress, an online New York Jets fan site,...