Mercy's Softball Set To Be In Full Swing
Mavericks start the season March 9th
After suffering a second round defeat to Dowling College in the East Coast Conference playoffs last season, the Mercy College softball team looks to step to the plate and swing for the fences in hopes of capturing the ECC Championship this season.  The Mavericks finished 26-25 last season with a conference record of 13-15, which was good enough for fourth place.  With several key players returning the Mavericks, chances of winning the conference look very obtainable.  The Mavericks have reached the post season two out of the last three years and this year they will be looking to bring it all home.
The team is led by head coach Mike Fazio, who coached the Mavericks to a 26 win season last year, breaking the Mercy wins record of 25, which he had just set in 2012.  As the head coach, Fazio has always gotten the most out of his players, coaching three of his players to All-ECC team selections.  Since taking over the team in 2011, Fazio has led the Mavericks to the ECC championship two out of the last three years, and this year the Mavericks will be aiming for it all.
Returning for her final season is senior Kelly Bentson, who last year was chosen to the ECC all conference first team.  Bentson ranks second all-time at Mercy in hits, RBIs and total bases, while ranking in the top 10 in several other statistical categories. Bentson is no slouch at first base either, leading the conference in double plays and ranking third in fielding percentage and putouts.  The Mavericks are hoping that Bentson can pick up where she left off last season, where she went on an 18 game stretch batting .453 with a .766 slugging percentage and 5 homeruns.  Bentson's play is definitely a key component in how far the Mavericks reach in their charge for the championship.
Also returning for her senior season is pitcher Brittany Serrao, who was selected to the ECC all conference second team last season.  Serrao went 11-9 with a 3.09 ERA in her first year as a full time pitcher.  Alongside Serrao will be senior pitcher Mary Sieber, who is already Mercy's all-time leader in wins with 31, and strikeouts with 216. Sieber pitched four shutouts last season, which doubled her previous career total of two.  Sieber looks to capture several Mercy College records this season as well including appearances, games started and innings pitched, as she ranks second in every category.
This year Mercy's softball team will also have a group of new faces as 20 newcomers will join the squad.  One newcomer to watch out for is Jessica Feria. Feria starred at North Bergen High School, while attending High Tech High School in North Bergen, N.J. She played four years on the varsity team earning All-County Honorable Mention honors as a sophomore and going on to become a two-time Hudson Reporter Pitcher of the Year.  She was named to the Hudson Reporter First Team, Star-Ledger First Team and HCIAL Red Conference First Team as well. Feria struck 190 hitters in 26 games as a junior, tying the school record for strikeouts in a single game with 16, and as a senior, Feria  struck out 240 hitters over a 23 game stretch, breaking her own single-game mark with 17 strikeouts.  Feria also totaled 12 shutouts over her last two years, including one no-hitter as well.
In the ECC preseason polls, the Mavericks ranked fourth in the conference, trailing rivals Dowling College, Molloy College, and preseason number 1 L.I.U. Post.
As of press time, Mercy has suffered to a 3-16 record but fortunately is only 0-3 in the conference.
Leave a Comment
About the Contributor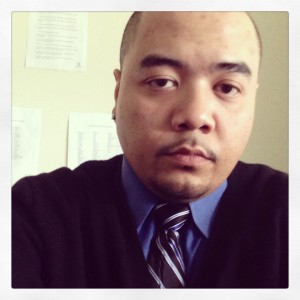 Joseph Cogdell, Impact Staff
Joseph Cogdell is a  senior who attends Mercy College and is enrolled in the media studies program.  He attended SUNY Albany and Westchester community...