Men's Lacrosse seeks ultimate goal: Championship
As spring approaches, the weather is not the only thing that is about to warm up the campus in Dobbs Ferry.  Spring time at Mercy College means lacrosse season is about to stick off, or should I say kick off, and if this season is anywhere near a duplicate of last season, Mavericks fans have a lot to be excited about.
The Maverick's ended last season on a four game winning streak, boasting an 11-4 record and finishing third in the conference with a 4-3 record.  Although that was not enough to boost them into post season play, the Mavericks have some of the best players in the conference on their roster, and with superb coaching from coach Jordan Levine, who's in his second season as Maverick's head coach, the season looks like it could be a very productive one.
Despite the fact that Mercy is without two of their best players from last season (both players graduated), they also have several key players returning that should produce positively and help the Maverick's reach their goal which, is winning the conference.   One of these player's is junior attacker Jesse Wood.  Last season, Wood made the ECC honor role in weeks 3 and 10.  Wood also led the team in points and assists and ranked third on the team  in goals as a sophomore, all while he's coming off of an injury he suffered in the year prior. Another important player returning is goal keeper A.J. Pellati.  Pellati was named goalkeeper of the week for week five last season.  He also appeared on the ECC Honor Roll for week 11.  The Maverick's record was 5-3 when Pellati was in goal.  Last season Pellati also ranked top 10 in the conference in  saves and save percentage.
Men's Lacrosse looks like it should have a terrific season ahead, as it started its season out with a 18-4 home win against Alderson-Broaddus University. In a game dominated by the Mavericks, junior Jesse Wood scored a career high 7 goals and added 2 assists.  Also in his debut game as a Maverick freshman Daniel Speicher scored 2 goals and assisted on 2 others.  The Mavericks took overwhelming control of the game, out shooting its opponents 54-18, while winning 21 out of 26 faceoffs.  They also won the turnover battle forcing 27 while only committing 12.
The next game for the Mavericks would be a home game against Ohio Valley University.  In a game once again dominated by the Mavericks and Wood, Mercy went on to win the game 17-10.  Wood finished with 3 goals and 3 assists as the Mavericks proved to be the more dominate team.  The Mavericks took a 5-0 lead early in the first quarter, and even led by as many as 9 points early into the second quarter.  Freshman Chris Lopez also scored 3 goals, matching Woods output.  That moved Mercy's record to 2-0.
Mercy would start March with a huge game against conference rival L.I.U. Post.  The first two quarters proved to be a tit-for-tat scoring barrage as L.I.U. Post took the lead 6-5 in the late minutes of the second quarter.  L.I.U. Post quickly jumped out to a 9-5 lead and by the end of the 3rd quarter found themselves down as much as 11-5, until junior Jesse Wood scored on an unassisted goal as well as assisted on a goal to put the Mavericks down 11-7, but in the 4th quarter Mercy was held scoreless while L.I.U Post tacked on another 3 goals and finished winning the game 14-7.     This was the Mavericks first loss of the season bringing their record to 2-1.
After suffering their first defeat, the Mavericks looked to bounce back at home against American International College.  In a game where Wood recorded a season high 6 assists, grabbed a game high 10 groundballs while delivering his third hat trick of the season, Mercy wins their 3rd game by a score of 12-6.  The Mavericks had the game won in the first half as they took a 9-1 lead going into halftime.  A.I.U. outscored the Mavericks in the 3rd quarter 3-0, but Mercy scored another 3 goals in the fourth to seal the victory.
The Mavericks went on to win the next 2 games against Saint Anselm College and The College of St. Rose by the scores of 12-6. and 11-6.  This would bring Mercy's record to 5-1 as they prepared themselves for a conference showdown on the road at NYIT.  This will be a crucial game for the Mavericks as NYIT is undefeated in ECC play.
Leave a Comment
About the Contributor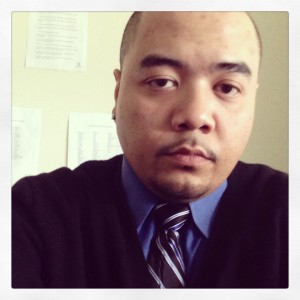 Joseph Cogdell, Impact Staff
Joseph Cogdell is a  senior who attends Mercy College and is enrolled in the media studies program.  He attended SUNY Albany and Westchester community...