Young Volleyball Squad's Season Comes to a Frustrating Close
Losing seniors on a college team is never easy. Their experience and skill is not easily replaced. Hence the story of the Maverick 2015 volleyball team.
Graduating was senior and outside hitter, Brenna White, who was the face of Mercy College volleyball since her freshman year on campus. Needless to say her presence, would be greatly missed. With a void that big, someone needed to step up and fill the shoes.
Coming into preseason, the excitement levels were at an all time high. With nine freshmen newcomers and only one lone returning senior, everyone was in a position to fight for a starting spot.
It was just a matter of proving who deserved it.
One freshman stood out from the rest a bit more than others. As one of the taller freshman coming in standing at 5'11, outside hitter from Albany, Oregon, Peyton Olson was slotted to fill the big shoes White had left behind.
"In high school I wasn't the superstar," Olson explains. "Everyone was so good. So the expectation of filling that position here in college was a bit intimidating, but I knew I had to rise to the occasion."
Although Olson stepped up huge, she was not alone. Returning sophomore from Elizabeth, New Jersey, Sa'Naya Johnson began to step up her game as well. With Olson in the mix, coach Kelly Wengerter, saw an opportunity to change Johnson's position.
Johnson went from being an outside hitter last year to right side this year. And the result was astonishing.
Last year as a freshman, Johnson was a bit intimidated. And although she played well, it was not until this year that something just clicked.
"I learned a lot from last year, I learned to be a better and smarter hitter," Johnson says.
As preseason went on, the team really thought that this year was going to be different. Looking at the new talent from player to player, their weak spots were limited.
But as the season began, the young team got their first taste of a higher level of play at the college level. And with nerves at an all time high the first game against Stonehill, the first set was lost, 16-15.
After the first set loss, the young team started to realize what it was capable of. Although they lost the next two sets to lose the match, they only lost both by two. An already huge improvement in the first match from the prior season .
Both Olsen and Johnson showing off their new and improved skills leading their team in kills. The rest of the season seemed to have the same type of story.
Always close, but no cigar.
"This season was definitely a learning experience," Olsen says.
The team finished the season at 7-26. Although they've lost some matches in three sets, when looking at the score of the sets, most are rather competitive.
For the first time in school history, Mercy beat Bridgeport, one of the top teams in Division II, in a set.
"Volleyball is such a mental game more than anything else," Johnson says. "It's frustrating because you can come out 110 percent ready and have an awesome energy level or come out 75 percent and play the worst game."
During games when the crowds are cheering and getting the players pumped it's easy to play well.  These types of games are when players like Olsen and Johnson thrive. Leading their teams in an astonishing amount of kills. Olsen with 23 and Johnson with 12.
It's when the cheering and screams to begin to calm and die down, that so does the energy of play.
But unlike most frustrated teams, there is no finger pointing. No blame is dealt out to anyone unless someone takes responsibility for it themselves. As other teammates pat their back and pick them back up.
"This team actually gets along better than last year," Johnson comments about the difference. "We're growing."
With a huge batch of freshmen on their own for the first time, the team definitely thrived from the bonds that they made with each other while all going through it together.
And with trips like going to see the Statue of Liberty and going to see Niagara Falls while up there for a game, the team's bond grew and became even closer.
When a team is so close to winning but just is not seeming to come together it's easy to get frustrated and give up. Especially with the potential of a young team such as these Mavericks.
Instead they came together. Making their play even stronger.
But sometimes it's too little too late.
Yet with ending the season with 2 of the top 20 overall stat holders in the conference, the future is surely bright.
"Next year we will beat not just Bridgeport, but any team," both Olsen and Johnson say.
Leave a Comment
About the Contributor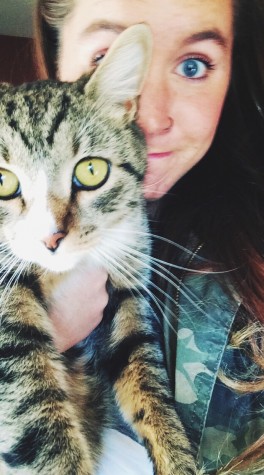 Marie Roser, Managing Editor
Marie Roser is from Kingston and attends Mercy College for TV and Radio Production. She was on both the field hockey and lacrosse team for four years at...