Kielty One Of Many Talented Pitchers This Year
Maybe it was the feel of the horse or the sounds Thunder made when she was around. Maybe it was the way he responded when she brushed its hair. Maybe it was the freedom she felt when she made jumps with Thunder, and the pair rode free together.
Jackie Kielty, a business major who is a junior starting pitcher for the Mercy Mavericks softball team, was extremely passionate about horse back riding. She competed at an early age with high hopes of competing professionally. It wasn't until Thunder died at the age of 13 that her dreams were derailed.
She was so devastated about his death she could not was no longer motivated to ride anymore.
Her mother enrolled her in softball to cope, yet she protested. Kielty did not want to play softball.
"I was actually really mad about it."
She was still in mourning and could not imagine playing another sport.
But she stuck with softball and became a phenomenal pitcher.
Her freshman year of high school she made varsity, she started all four years of high school and was the most valuable player from her sophomore to senior year.
She played in the all-star game for her region. She was one of the best pitchers to ever set foot at Middleboro high school, Massachusetts.
Her younger sister Alexander Kielty followed in her footsteps. Division 1 colleges in the northeast area were heavily recruiting Kielty.
In her senior year, she was more focused than she has ever been athletically. She knew how important that year would be in her life. Yet on her way home from practice, Kielty was in a car accident. Her head hit the steering wheel and left her with a severe concussion. She did not let her stop her from playing in the season opener of her senior year.
She walked to the mound, stared into the batter's eyes but her focus was off. She tried hard to concentrate as she felt the seams of the softball in her right hand.
She wound her arm back to release the ball. But something was wrong. Dead wrong.
"I could not feel my hands"
Kielty came back too soon from her head injury and had to miss the first few weeks of her senior year.
"I was devastated because I wanted to play so bad."
After high school and her injury, Kielty had her doubts about playing softball. Until she received a phone call from the head softball coach at Dean College in Franklin, Massachusetts.
She attended Dean College for one year and later transferred to Mercy College.
"I was interested in coming to New York to be near the city, and I knew I was going to make a difference in the program."
The first game of the season against Molloy it was freezing outside and the rain was pouring down as the two teams battled on the field.
" We came out of the gate strong and did not let up."
Kielty pitched six innings, only letting up one run.
The team finished with a 13-36 record and was 10-18 in the conference.
She finished last year's season with a 3-10 record, 4.91 ERA and 20. strikeouts. She knew she had to pitch better this season, and she did by giving up five hits in 4.1 innings with three strikeouts and one earned run in a 1o to 2 loss to Slippery Rock in Myrtle Beach on Feb. 19.
Mercy was actually leading 2-1 in the fifth. After a loss to Shippensburg, Mercy won it's first game, 1-0, against Francis Marion when right fielder Marlena Marzigliano knocked in short stop Julie Gross in the bottom of the sixth inning after Gross had doubled.
Kielty is very proud of her Boston roots. On April 15 of every year since the Boston Marathon bombing, Kielty wears a yellow ribbon in her hair while she plays.
The Lady Mavs were inspired and supportive of the Boston native so they also wore yellow ribbons in their hair last year.
She also wears a yellow ribbon on her backpack everyday.
"We do not refer to it as the Boston Marathon bombing anymore. We like to say Boston Is Strong."
As a captain, Kielty has improved the trust between players and coaches. She also promotes team support by making sure that her team supports women and men's basketball along with baseball.
"I believe in representing the teams that go here because we all rep the same uniform, and we are fighting for the same cause."
A new addition to the softball program this year would be coach Robert Soricelli. This is his first year as an assistant coach to the Mavs. He played professional softball internationally.
"He has helped me elevate my pitching to the next level."
Kielty is about to start her second season as a Mav and she is thrilled. The Lady Mavs have their first conference game on March 11.
"I'm very confident that they will have a great season this year."
Leave a Comment
About the Contributor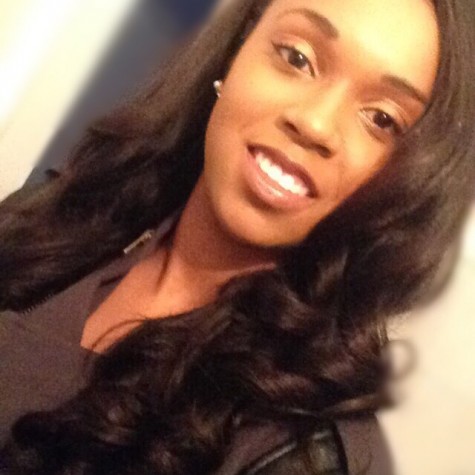 Tatiana Parish, Impact Staff
Tatiana Parish is from Los Angeles California. She is extremely passionate about basketball. She is a senior shooting guard on the basketball team.

Her...