Mendez Ready To Be 'The Change They Asked For' On Baseball Squad
Baseball runs in Randal Mendez's blood, as he comes from a long line of baseball players in his family.
It all started when he was five years old, playing in his local community. He remembers being excited as he gripped the bat and walked up to hit for the first time. He hit the ball as hard as he could off of that tee. The ball flew in the in the direction of middle field, and an opposing player grabbed the ball.
Mendez is sprinting as fast as he can to first base as if his life depends on it. The player with the ball threw the ball at Mendez's back.
The player screamed "You're out!" and Mendez shot back. "No, that's not out. This is baseball, not dodge ball!"
He remembers crying because he knew the rules and he felt no one else his age did. "I told my father to get me out of that league."
He was already in love with baseball, and he knew it was a sport he wanted to be involved with forever.
Mendez is from Washington Heights, New York, and is now a junior who is majoring in sports management. He is a third basemen for Mercy College. He says he has always done his best to imitate his favorite player, Adrian Beltre, the third basemen for the Texans Rangers.
"He's great at my position, and my father always compared me to him."
Mendez attended A. Philip Randolph High School in Harlem. It was not a high school known for baseball, but he made the best of it. He worked extremely hard to be the best player on his team because he knew it was his destiny to play D-I baseball.
He played summer ball to show case his talent all over America. Hundreds of college scouts and MLB scouts would attend these huge tournament's to recruit high school players for their college or professional team.
Mendez knew the stakes were high – he had to perform at his best to get recruited by a top college. Mendez signed to Coppin State in Baltimore because he knew he was going to make a significant difference in the program. The school was not far from home and his parents could see him play.
He was getting a lot of playing time for a freshman until he had a major accident.
The rain was pouring down on the turf during practice. It was a difficult day at practice because of the weather. The ball was hit far and was a little bit out of Mendez reach.
He did not think twice to dive for the ball, yet as he dove, he slipped but tried to catch himself from falling.
As he caught himself, he put all of his weight on one leg and heard a pop. Mendez instantly fell down on the wet turf. He tried to get up to get the ball to save the play, but he couldn't.
"It was to painful to get up," said Mendez
He was anxious to get an MRI because he was in season. His parents instantly drove from New York City down to Baltimore. They were scared he was facing a season ending injury. When his MRI results came back he received bad news that there were multiple signals that were wrong with his knee. The bad news did not stop there. He was also told he tore his MCL.
In this critical situation there were only two options he could get surgery to repair his MCL but he would have to sit out one year and a half, missing the season. The second option would be to rehab his knee so he would not have to get surgery nor would he have to miss the rest of the season.
He opted to rehab. Mendez left Coppin State to transfer to Mercy College. He felt that would be the best decision for his baseball career. It also made him happy because his biggest fans, his parents, could see majority of his games.
Mendez is now thrilled to be a Maverick. He has high hopes of playing in the MLB after college.
The Mavericks are thrilled to have him too. Mendez's current batting average is .341. He is leading his team in slugging pct at .705. He also is leading the Mavericks in walks and hits by pitch. Mendez is a smart player who does not chase bad pitches, that's why he leads his team in walks, he says.
The team started off successful on it first game in South Carolina before stumbling through some a steak of losses.
The Mavericks unleashed their wrath on Stonehill College Sky Hawks, 23-4, on opening day.  Second Basemen Nick Arcabascio hit a hustle home run that gave the Mavs a significant lead. From there they pulled away and increased the lead. University of Kentucky transfer Matt Snyder pitched the first five innings. He did not let up any runs and had seven strikeouts. Mendez made his presences known by hitting a grand slam that put the dagger in the Sky Hawks heart. The Mavericks put on an eventful performance by coming together to get their first victory.
Since, Mercy has split games with Pace, swept American International, and defeated Nyack and St. Thomas Aquinas. The team is 8-11, and 4-2 at home, and has a busy April ahead of it.
The teams is 1-2 in the conference, so there is plenty of season left for the Mavs to make their mark on the season.
Leading the team as well is Arcabascio and Bryan Torres are both hitting .333, with Scott Hagan, Charles Fina and Nicholas Chilson also batting above .300 (over 50 at bats.) Hagan has belted four homers and Arcabascio leads the team with 18 RBIs.
Matt Malborne has a team high ERA of 1.78 and won a 3-2 record with 36 strikeouts and two shutouts. Snyder is 4-0 with a 2.73 ERA and 30 strikeouts.
Mendez sees big things on the horizon for the Mavericks. He writes "Be the change they asked for'" in all of his game hats. He says it means he wants his teammates to know that he is a player to be counted on in a tense situation because he likes the pressure.
" I want to be that guy that gets the big, clutch hit over and over again."
Leave a Comment
About the Contributor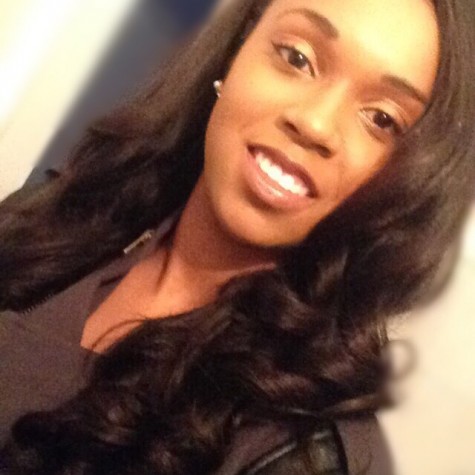 Tatiana Parish, Impact Staff
Tatiana Parish is from Los Angeles California. She is extremely passionate about basketball. She is a senior shooting guard on the basketball team.

Her...