Softball's Cusumano Is Striving For Greatness
Feeling nervous, McKaily Cusumano walked up to the mound in her first career game with the lady Mavericks. Cusamano held the softball as she analyzed the batter to figure out if she was going to rely on slugging as a power hitter or trying to make contract as a slap hitter.
She would up her arm and released the ball. She made sure she finished her snap to make the ball move. The hitter swung heavy, but the ball ended up in the catcher's glove.
The batter was no match for the freshman pitcher's phenomenal drop ball.
"After I threw my first pitch and she missed my drop ball, I knew I had this game."
Feeling relieved of the jitters, Cusumano pitched a shutout for her first college game. She led the Mavs to the first their victory of the season, 1-0.
"I knew I had to prove myself because I was a freshman, and I needed to prove that I can produce."
Cusumano, Michigan native who has been playing softball since she was 8 years old, started playing because her mother played softball. There was an intense mother-daughter rivalry. Cusumano became a pitcher just like her mother and was determined to be better than her, which was an extremely tall task.
"The only reason I started pitching was to break all of my mom's records," said Cusumano with a smile.
Cusumano broke her mother's strike out records and games won, and each year she beat her mother in hitting by 20 at bats. She broke all of her records but one that she hopes she can rectify at Mercy College – her mother has won championships, and Cusamano has only made it to regionals.
"The rivalry always pushed me to be the best that I could," Cusumano added.
Her mother moved her out of her home district to attend another high school in a different district. She wanted Cusumano to attend a high school that was known for academics. Cusumano made the varsity as a freshman and was excited because all of her hard work had paid off. But not everyone was happy about a freshman from another district making varsity. There were a lot politics involved on Cusumano's team, she remembers.
There was tension with some of the upperclassmen as three freshman made the varsity team, and some of their parents were even worse, she remembers. They wanted Cusumano off the team and on the junior varsity team. She remembers some saying that she did not have the skills to be on varsity.  But she did not let the naysayer's defeat her so easily. They only fueled her fire more to be the best that she could be.
"It pushed me even harder because I wasn't one of the players who had a big name."
Going into her junior year of high school, Cusumano transferred to a high school back in her home district, a decision that she was thrilled with. Travel softball gave Cusumano more of a challenge than high school softball. She was always too talented for her age group, since she was 11 years old, she always played in age groups above hers.
The older she got, the harder the competition was in travel softball, but she was able to test her skills to make sure she could be the best that she could be.
Coach Michael Fazzio recruited Cusumano to play softball for Mercy College, after he was amazed at the talent she had. Cusumano came for a recruiting trip to Mercy College while she was visiting her uncle in New York City.
"I immediately loved the campus and my coach," said Cusumano.
Cusumano has all ready pitched three shut out games, she is a big asset to the lady Mavericks defense. They are currently 5-7  with their first conference game against the Bridgeport Purple Knights on March 22. Cusumano is leading her team in strikeouts with 30. She is also ranked fourth in the ECC conference for strikeouts.
At the plate, the Mavericks have five players batting over .300. Marlena Marzigliano's batting average is .458. Julie Gross is currently leading her team with eleven hits.
The Mavericks are off to a good start this year. Three out of the last four seasons, the Mavericks have won over 20 games and finish near .500.
Cusumano lives by the quote Babe Ruth: "Never let the fear of striking out get in your way."
Despite the challenges, she looks forward to four dominant years in a Maverick uniform. And she realizes that the road ahead will not always be easy, but she's looking forward to all of it.
"Even if I mess up, I'm going to come back ten times harder than I did the first time."
Leave a Comment
About the Writer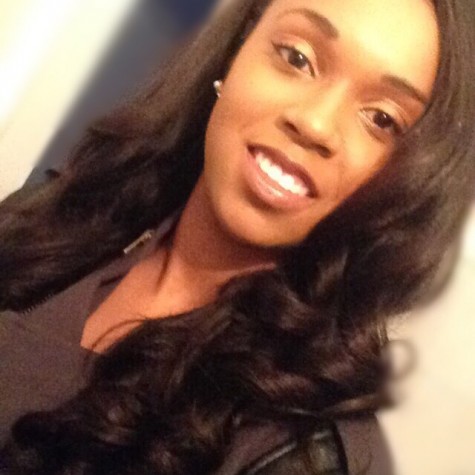 Tatiana Parish, Impact Staff
Tatiana Parish is from Los Angeles California. She is extremely passionate about basketball. She is a senior shooting guard on the basketball team.

Her...