Mavericks Make History!
The Mercy College Women's soccer team's historic season came to an end with a 3-0 loss against #1 ranked Central Missouri in the Final Four of the NCAA tournament.
The Mavericks recorded a school record 18 wins and won their first ever East Region Championship advancing them to school's first ever Final Four appearance.
From the beginning of the year, Senior captain Ileen Mejia knew that this season was going to be a special one.
"I knew from the moment we left our preseason trip in California that nothing was gonna break the bond we had created, there was nothing stopping us. We knew what had to be done, hard work and dedication," said Mejia.
The Mavericks started strong in the beginning of the year winning their first two games against American International and Southern Connecticut State University with scores of 4-1 and 2-0. After suffering a loss to nationally ranked Adelphi University, the Mavericks gained their momentum quickly with a ten game win streak.
With a devastating loss to Pioneers of LIU Post University, a fire was lit under the Mavericks. Eventually meeting the Pioneers again in the East Coast Conference Championships, the Mavericks took home the win with a dominating 3-0 performance.
With a bye in the first round of the NCAA tournament, the Mavericks hosted the second round game against Southern New Hampshire University. Following a win against SNHU, the Mavericks had another matchup with the Pioneers.
Securing the win against the pioneers gave the Mavericks the opportunity to make history and go farther than any team has in program history with a win in the Sweet Sixteen. Defeating the Pioneers yet again with a 2-0 score, the Mavericks moved on to the Elite Eight game against West Chester University.
With a win in the Elite Eight, a Final Four appearance was birthed. Senior Heidi Serna was happy with her team's success so far.
"We accomplished all of our goals that we had set in the beginning of the season, from winning ECC, to winning Regionals. Final Four was the next step," said Serna.
The No. 17 Mavericks went on to play the No. 1 Jennies of Central Missouri University in the semi-final matchup of the National Championship.
Junior defender, Kendall Wright, was confident with her teams abilities.
"I never doubted our team because I knew we would not have made it as far as we did if we weren't as good as our competition. Unfortunately, things didn't fall our way."
The Mavericks historic season ended with a 3-0 loss against Central Missouri. The careers of six fellow Maverick seniors end as well.
For the seniors, the experience was bittersweet. Serna had nothing but positive things to say when asked about the year.
"I am extremely grateful to be apart of this team. We had a connection like no other and I am so proud of all of us. A lot of blood sweat and tears all paid off," said Serna
"I am grateful to end my senior off like this and I am excited to watch the team hopefully take it all the way next year," added Serna.
Head Coach Jonathan Feinstein also had nothing but uplifting words when asked about the season.
"It was a historic season from our preseason trip to California through our run to the Final Four," said Feinstein. "We made history at Mercy and put the school and program on the national stage. I couldn't be prouder of all the players and coaches for their efforts throughout the year.
While this team reached new heights, the current roster is looking to repeat the team's success.
Junior Captain, Rebecca Conway, is confident in next year's mission.
"I am very excited for next year after ending this year on such a good note. Our team is known for our hard work and never giving up. I am confident we will be able to make it far once again."
Ally Boots lead the team with fifteen goals and three assists for 33 points, and senior Heidi Serna followed right behind with twelve goals and eight assists for a total of 32 points. Junior Haley Noble added six goals and seven assists for a total of 19 points while junior Corinna Ferrante scored seven goals and added two assists on the year. Sophomore Jess Brandt contributed four goals and six assists. Natalia Elizarraras added three goals and three assists with all three of her goals coming in the post season.
The Mavericks end the year with a school record of 18-4-1. Ally Boots earned All-American while seniors Heidi Serna, Ileen Mejia and sophomore Trista Seara earned All-Region Awards.
Leave a Comment
About the Contributors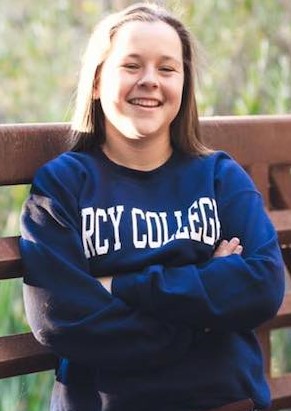 Jess Brandt, Sports Editor
Jess Brandt is a Media Studies major specializing in Journalism. She is from the wholesome town of Folsom located in beautiful Northern California. She...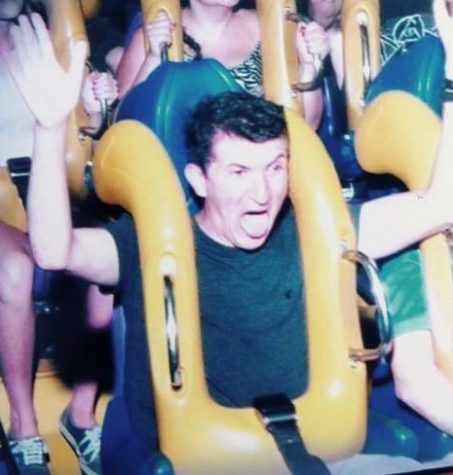 Justin de la Garza, Photographer