Men's Lacrosse Stays Unbeaten As They Take Down Post
Ryan MacSpayden joins Bobby Chillianis as one of the four Mavericks to achieve 100 goals.
The No. 5 ranked Mercy College men's lacrosse team kept there undefeated record with a 12-5 victory over Post University. Sophomore attacker Dominic Scorcia powered the team scoring seven points which included five goals. The Mavericks are off to their best start since 2013 and are looking dangerous.
Post fell to 1-3 after the loss to Mercy.
Freshman attacker JoJo Javaney had a big day scoring four goals and five ground balls. Senior midfielder Ryan MacSpadyen scored two goals and also dished out four assists. He also scored his 100th career goal joining his teammate Bobby Chillianis as one of the four Mavericks to achieve this goal. Senior midfielder Nick Sehring went 7-of-8 on faceoffs for the game. Senior goal keeper Ryan Gibbons made 12 saves to help the Mavericks get the victory. Carlos Chacua had a goal and two assists for Post. Manuele D'Alessio made nine saves on the day as well.
Mercy started the contest off strong scoring the games first two goals. Dominic Scorcia and Ryan MacSpadyen were able to score back to back goals. Post responded but Mercy quickly retaliated with three goals to make the score 5-1 with 5:35 left in the first quarter. Post was able to score cutting the lead but Scorcia quickly fired back with two goals. Scorcia was at it again in the second quarter making the score 8-2 with 12:16 left in the second quarter. Post scored a late goal before halftime which made the score 8-3 going into the second half of action.
Sean Olson started the second half scoring cutting the lead to four but the Mavericks answered with a Janavey goal to close out the third period of play. Janavey and Scorcia continued their scoring in the fourth which pretty much closed out the game for the Mavericks. Post was able to score one more goal making the final score 12-5. Mercy held a 32-25 edge in shots, a 44-30 advantage in ground balls and won 16-of-20 faceoffs. Head coach Jordan Levine and his team will look to stay unbeaten Saturday, March 9 when they play at Lake Erie at 1 p.m.
Leave a Comment
About the Contributor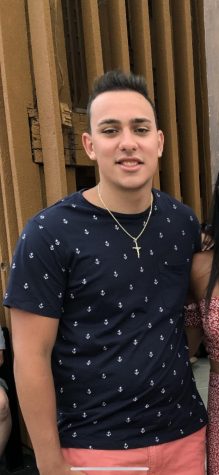 Michael Panteleo, Impact Staff
Michael Panteleo is a senior and studies journalism at Mercy College. He enjoys writing, watching, and playing football and basketball. He is a member...