Bobby Chillianis Joins An Elite List of Four Surpassing 100 Goals
Men's lacrosse is 8-0 and senior attacker Bobby Chillianis is a big reason why.
Bobby Chillianis has joined an elite group of lacrosse players at Mercy College.
One of the four Mavericks to eclipse 100 career goals, senior attacker Bobby Chillianis is having another great season.
Bobby was born in Bethpage, New York and has been playing lacrosse for as long as he can remember. His favorite team is the Yankees and his favorite athlete is Derek Jeter.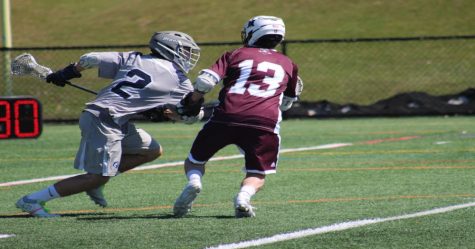 Bobby is an exercise science major who can't imagine working in another field.
"I would like to stay around sports and be a physical therapist."
For someone who is as skilled as Bobby it makes sense that he wants to use that talent for his career. He was a two time all-county selection in high school and also is a member of the ECC honor roll.
He loved a lot of sports but decided on lacrosse. "I fell in love at a young age and have been playing ever since then."
It safe to say that decision has worked out tremendously for Bobby and the undefeated Mercy College men's lacrosse team.
The team is rolling and may be viewed as an extremely special team. "This team has chemistry and great senior leadership which makes the team so good." Unbeaten through eight games must show chemistry because this Maverick team is rolling and is not showing signs of slowing down.
This team has a won a lot of big games this year but one of the biggest wins of the year was against Le Moyne, who was the number two ranked team at the time.
"It was definitely the biggest win of the season because we were underdogs going into the game."
Bobby has had a lot of big games in his career like when he scored four goals and had three ground balls against Post on February 24 in 2018. Also, when he had the game-winning goal in overtime against Molloy College on April 2 in the 10-9 victory in 2017. He has had quite the career at Mercy College and scoring over 100 goals is something he really takes pride in.
"It was a true honor and I was not aware at the time until after it happened, but I did know I was close".
Athletes sometimes have rituals or certain things they do before games. Bobby has his own pregame methods.
"Before games I can never eat because I do not like the way it feels. It slows me down. I also wear the same two shirts because I have been doing so my whole career."
This has worked for him his whole career so there is no real reason to change anything that he is doing.
It has not always been easy for Bobby's lacrosse career due to injuries. "I have had some bad injuries in my career playing but I never let that slow me down."
It certainly has not slowed him down because he has scored 108 goals and assisted on 18 as well in his four-year career as a Maverick.
Injuries are sometimes very difficult to bounce back from but when you love the game like Bobby it is worth it to rehab and bounce back for your team.
Bobby and this Maverick team are making history each week and are looking like they are ready to go on a serious run. At the beginning of the year, Bobby set a goal for this season.
"I want to go somewhere this team has never been."
If the Mavericks and Bobby keep playing the way they have been all year this team has the chance to do something that they have never done before – win a championship.
The next few games for the Mavericks include Molloy and Chestnutt Hill. The second half of the season is underway and eight games are left on the schedule for head coach Jordan Levine and the undefeated Mavericks.
Leave a Comment
About the Contributor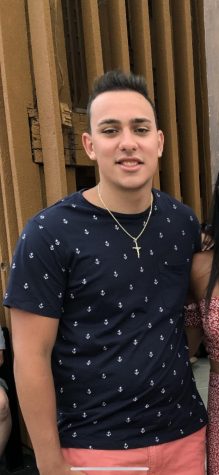 Michael Panteleo, Impact Staff
Michael Panteleo is a senior and studies journalism at Mercy College. He enjoys writing, watching, and playing football and basketball. He is a member...