Men's Lacrosse Earns 14th Win and First Ever ECC Regular Season Championship as Chillianis Records Game-High Six Points
History was made as men's lacrosse earns first ever regular season ECC Championship.
The regular season is winding down, but the Mavericks were able to get another close game victory. The Mavericks took down No.5 Post, 13-10, Saturday afternoon at Mercy field.
Attacker Bobby Chillianis had another stellar outing as he had a game high six points. Mercy got 13 saves from senior goal keeper Ryan Gibbons, which was much needed to earn a close victory.
The Mavericks historic season just keeps continuing as they earn the first regular season ECC championship in program history. Mercy will host an ECC semifinal matchup on Wednesday, May 1.
Chillianis had two goals and a game-high four assists on the day. Senior midfielder Ryan MacSpadyen had three goals and two assists. He also recorded his 100th career assists in his college career. Sophomore attacker Dominic Scorcia had three goals and an assist. Defender Jack Kipnes had a game-high six caused turnovers with four ground balls. Senior Anthony DeCeglia had four caused turnovers with three ground balls. Gibbons made 13 saves to post the win.
William Snelders had a nice day for Post. He scored four points on three goals and an assist.
Post started the game off with a goal but Mercy answered with three straight goals to fire back. Mercy was able to get a 3-1 with 7:26 left in the first quarter of action. Post then retaliated scoring to straight goals to even up the score. Scorcia scored, which gave the lead back to Mercy with 1:47 left. Post then continued this back and fourth game by scoring another goal to close out the first quarter.
The Mavericks went on a bit of a run scoring the first four goals of the second quarter. A late goal by the Pioneers made the score 8-5 in favor of Mercy heading into the second half.
Gibbons and Scorcia started off the half hot scoring back to back goals pushing their lead to five. Mercy and Post then traded goals before the Pioneers went on a three-goal run to end the third quarter. Mercy held onto a 11-9 lead heading into the final quarter. Ryan MacSpadyen came up big in the fourth increasing their lead back to three. Post was able to score one more time but Ryan MacSpadyen nailed another goal. Mercy then went into defense mode and shut out the Pioneers for the rest of the game.
LIU Post held a 45-32 edge in shots, a 40-29 edge in ground balls and went 20-of-25 on faceoffs.
Leave a Comment
About the Contributor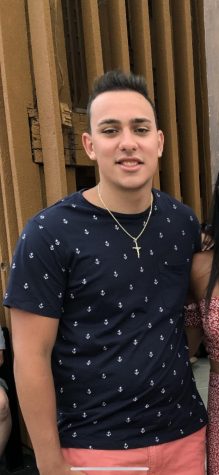 Michael Panteleo, Impact Staff
Michael Panteleo is a senior and studies journalism at Mercy College. He enjoys writing, watching, and playing football and basketball. He is a member...