Garcia-Led Mavs Split Home Game Results
Mercy had to pull out all the stops to win as it was 2-2 going into the final set. And they put everything on the line to come away with the win.
Powered by a triple-double in the second match of the day from junior Natalia Garcia, the Mavericks volleyball team initially dropped a 3-0 (19-25, 21-25, 19-25) decision to Bentley University, followed by a 3-2 (10-25, 25-15, 25-19, 23-25, 15-10) victory over American International College on Sept. 28.
The Mavericks now 5-9 (0-1) on the year yet snapped a two-match losing streak with the win.
Nunez Casal had a team-high 19 kills and Garcia had 10 kills, 41 assists, and 13 digs. Imani DeBose had 14 kills and Adriana Lopez-Soto had 15 digs. Sophomore Selma Vulic had 13 digs and four kills.
Mercy had to pull out all the stops to win. This was best seen when the score was 2-2 going into the final set; they put everything on the line and came out victorious.
Mercy took a 4-1 lead in set five after a Garcia kill. The Mavericks later held an 8-5 lead after a DeBose kill. A DeBose kill later made it 10-6, but the Yellow Jackets answered with two points to get within 10-8. Mercy would close the set on a 5-2 run to secure the set and the match.
Garcia and the Mavericks as a team assisted on 53 of their 54 kills, which was a season-high for Mercy. Garcia continues to add to her assist total for the season, collecting 28 (1st game) and 41 (2nd game) assists bringing her up to 390 on the season.
DeBose collects 28 total kills on the day; she now has 171 kills on the season. On the defensive end, the Mavs were lead by Lopez-Soto with 207 digs on the season and NeKendra Liddie, who leads the team in blocks with 34.
Andrea Serra, who had a match-high 21 kills, led AIC.
Head Coach Georgia Efthalitsides and the Mavericks resume action on Oct. 1 when they host Saint Michael's at 5:30 p.m at Mercy Arena in Victory Hall.
Leave a Comment
About the Contributor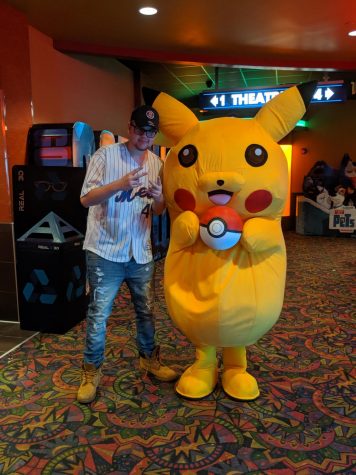 Dan Rebain, Impact Staff
Dan is a VERY TALL person, a sports enthusiast that can't stop talking about FOOTBALL, HOCKEY, BASKETBALL, SOCCER, and MMA. Also, he's making jokes on...