MLB Officially Announces Sept. 15 As Roberto Clemente Day
Major League Baseball has honored Roberto Clemente with his own day during the season, which is Sept. 15.
All Hispanic players, any player who has won the Roberto Clemente Award, which is widely known as the most prestigious award to win, and all of the Pittsburgh Pirates team has the option to wear the number that Clemente's famous No. 21 on Sept. 15 starting this season and beyond.
Along with the wearing of his number, all Major League players will have No. 21 patches on their jerseys to honor Clemente.
Clemente is a Hall of Famer and played for the Pirates from 1955 to 1972. Clemente was the first Latin American player to ever be inducted into the Hall of Fame. While Clemente was known for his accomplishments on the field such as 3,000 career hits, World Series Champion in 1960 and 1971, 12 Gold Glove awards, and MVP in 1966, Clemente was known for fighting racial equality and players' rights within the lines of the field.
While breaking barriers of his own Clemente wanted more players to have the chance to do what he did.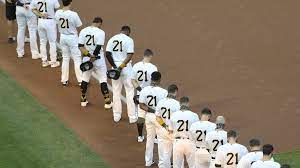 After Clemente's 18th season, he died on Dec 31, 1972, in a shock plane accident while departing from his hometown Puerto Rico. He was going to Nicaragua to help out with an earthquake that damaged the area. At 38-years-old, Clemente had so many years ahead of him, but it shows how much he cared about people that he might never have met that he passed away going to care for others.
Clemente has been honored for so many years throughout Hispanic cities and towns throughout the country, but especially in the New York and New Jersey area. Clemente has his name cemented through so many young ball players' heads for who he was the icon for.
"I was extremely souped-up towards Roberto Clemente getting his own day with all that he accomplished for the Hispanic Community. I thought he always deserved to be recognized, being a student at the Clemente school in New York," said Wilber Amaya, a volunteer coach/staff member for the Roberto Clemente League in Jersey City, New Jersey.
Amaya has been coaching and working with the league for a few years. He also has three daughters who played in the league while two are still actively playing.
Clemente was an inspiration to a lot of young and older people throughout the world. For someone who passed away over 30 years ago to have the impact that he still has on a lot of people means a lot to what he worked so hard for throughout his career on and off of the field. Clemente is one of the biggest icons to ever come out of Puerto Rico who is known especially for being very prideful with home grown talent. Clemente never forgot where he came from and always gave back to the community whenever he had the chance to.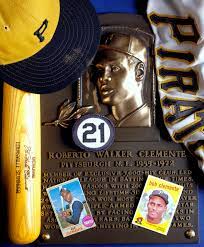 Amaya's reason was for volunteering for Clemente Little League was simple: "It's all out of the love for the kids in our community. It's my way of helping them gain knowledge of the game, and I love it when they start believing in themselves and most importantly having fun."
Amaya feels more Hispanic players should receive their own day in an MLB season. "I honestly think that the Hispanic players in the MLB should only have a day for those who really made a difference."
The MLB finally honoring Clemente gives players who could range from the ages of 5-years-old all the way to 20 someone to look up to and recognize what he did for the sport that so much of the country still recalls as " America's favorite pastime."
Sept. 15 from now on will always be tied in together with the impressive and memorable life and career of Roberto Clemente. Ball Players that did not know Clemente's story might go start wearing his number No. 21 in honor of him, which Clemente would be proud of because Clemente knows he accomplished his goal.

Leave a Comment
About the Contributor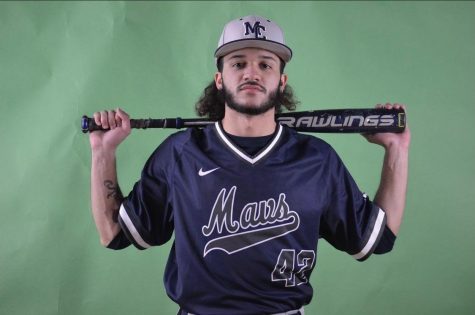 Luis Ruiz, Impact Staff
Luis Ruiz is currently a Sophomore at Mercy College.  He is currently enrolled in the Media Studies major here at Mercy while pursuing his dream of being...