Women's Soccer Eyes Fourth Consecutive NCAA Berth
New season, new roster, same underlying motivation. The 2021 Mercy College Women's Soccer Team is using memories of 2019 to add fuel to their fire this season. What lies ahead for this team, however, relies on their ability to finish games.
Redemption is always a dish best served cold for these Mercy Mavericks.
Coming off a canceled 2020 season (COVID-19), this group seems to be finding their stride at the right time in 2021, and all signs are pointing towards a, what would be, fourth consecutive NCAA Tournament berth.
For those that were on the roster in 2019, the taste of defeat still is a bitter taste.
In 2019, having advanced to the second round of the NCAA Tournament, the Mavs lost on penalty kicks to end the season. A gut-wrenching way to end the season but, motivating, nonetheless. And while 2019's season came to a disappointing finish, and the canceled season following that, this season however seems to hold promise.
The feeling is that comes with this team, backed by experience and fresh faces, hopes to turn the page and create some history of their own. Leaving memories in the past and focusing on what lies ahead.
Winning by any means.
"I definitely think we can build from that 2019 season. We still have a handful of returners from that year, so the girls know what it takes to get there and what sacrifices they make to get back to that spot," said Coach Daniel Leon said Wednesday following a 0-0 tie to division rival Assumption College.
"This group is resilient. A mixture of youth and experience and all come from competitive club backgrounds. We have seven seniors and seven sophomores, so the roster is balanced with young and older players."
At the halfway point of the season, the Mavericks are sitting atop the East Coast Conference, at (6-1-4) (5-0).
"Halfway point, we are just taking one game at a time, not looking ahead is key. Next game is always the big game for us."
And what a battle it will be.
With redemption and unfinished business on their mind, Mercy will meet 2019 foe Molloy College (9-2) on the road Saturday afternoon in Long Island. Molloy of course is the team that flushed Mercy out of the NCAA's back in 2019.
Molloy, like Mercy, is a different team than in 2019. Molloy, currently ranked 21st in the Division II National Coaches rankings, will most definitely be a second test for this Mercy Mav team.
The first coming earlier this season, with a 1-1 double-overtime thriller against number 7 ranked Southern New Hampshire University.
"Our identity is possession soccer with a purpose. We do like to keep the ball but, need to score more as our possession creates a lot of opportunities," says Leon.
To beat Molloy Mercy will undoubtedly have to rely not only on their time management style of play but, also on the hands of Senior Goal-Keeper Melissa Torres who seems to be stopping just about everything that comes her way. Torres, who recorded her 25th career shutout earlier in the season over Bridgeport, is currently second in the league with a .828 save percentage, having only allowed five goals against her so far this season.
Whatever culture Coach Leon seems to have established here, seems to be working, and the team seems to have responded.
This is Leon's third season as the head coach after previously serving four years as the team's assistant coach. In those three seasons, the Mav's have made the NCAA tournament every season.
Trending in all the right directions, these Mav's are determined to make a name for themselves, Saturday is a turn in the road on the path to success for this team.
"It should be a very physical game," says Senior Veronica Scruggs. "I think if we play our game, we should come out on top."
If they want to leave their mark on the history books, the time is now. Saturday, October 16, 2021, is redemption day.
Leave a Comment
About the Writer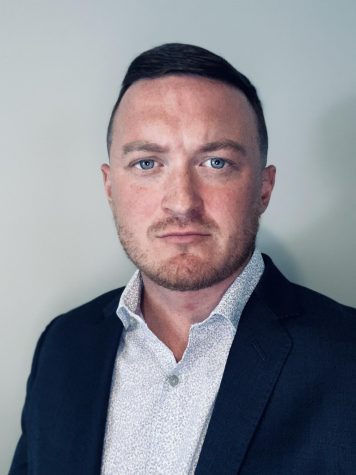 Henry Blethen, Impact Staff
Henry is a Senior, Media Production major who joins the Impact News staff having spent his last 2 years at Mercy College. Prior to Mercy College, Henry...