Mercy College Woman's Soccer Shutout Record Broken
Mercy College's starting goalie, Melissa Torres, is the new all-time school leader in career shutouts with 25. With the win over Bridgeport on Sept. 29, she became the new school leader. Torres has led the Mavericks to a 6-3-4 record so far this season. This season, she has played 11 games only giving up six goals with 28 total saves.
No. 00 has already proven herself up to this season as Torres has many accomplishments here at Mercy. In 2017, she was named ECAC All-Conference Honorable Mention, Received Third Team All-ECC accolades, was named to ECC Weekly Honor Roll (10/10), recorded a shutout win with four saves over defending East Region champions Bridgeport on 10/4.
In 2018, Torres was named Second Team All-ECC, ECC Defensive Player of the Week on Oct. 15, and tabbed to ECC Honor Roll three times (9/4, 9/17, 10/1).
Her success continued in 2019, when she was named Second Team All-Region by United Soccer Coaches, tabbed ECC Goalkeeper of the Year, First Team All-ECC, ECC Defensive Player of the Week twice (10/15, 9/16), ECC Honor Roll twice (10/28, 9/23). She then led the ECC in goals-against average and was second in save percentage.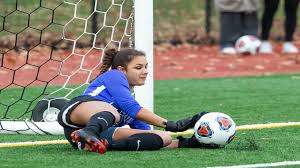 Torres is in her fifth year at Mercy with a major in exercise science. In her hometown of La Miranda, California, Torres also was a state champion.
"I knew I was close to breaking the record, but while focusing on the current game, I had forgotten about it," said Torres.
Accomplishing a goal as breaking a record and always being in the record books for the college one played for is definitely something one will always remember. There is always school pride that all collegiate athletes have no matter what school they attend. That is part of why it means so much to be a part of something special like Torres has.
"It means a lot to me that I will be part of the record books and that I have left my mark at Mercy. It involved hard work and daily effort and it makes me proud of myself for pushing through," said Torres about how much breaking the record means to her and she sees it from her perspective. Breaking a record is one of the many goals and accomplishments you wish to have a chance to beat when playing sports at any level and Torres was able to make that come true.
Players at any level always have to have something about the sport that pushes them or it won't be as fun or mean much.
"Soccer has always brought out my competitive side. I'm always hungry for the win and I want to support my team as much as possible. I play every game like it could be my last," said Torres about what drives her and keeps her going after playing so many years throughout her life from California all the way to her fifth year at Mercy.
"I feel proud of what I have accomplished, but there is so much more that can be earned the remainder of the season that I'm looking forward to. My team has a lot of potential, and I'm lucky to be a part of it."
Torres said on if she felt any relief knowing that such an accomplishment can be put to the back of her mind.
A team player, a leader, and now one in the record books with many past Mercy Alumni for women's soccer. After all, is said and done, Torres and her family can look back at her Mercy career and smile at what she has accomplished.
The road does not stop here as Torres and the Mavericks have clinched yet another ECC tournament berth, which makes it their eighth straight. They accomplished the berth over a win over Queens College. The Mavericks are hungry for another ECC championship, which would make it their first since 2017, when they beat LIU Post 3-0. Mercy has only two more regular-season games against Daemen and D'youville College and then it is onto the playoffs where they start their strive for the ECC championship.
Leave a Comment
About the Contributor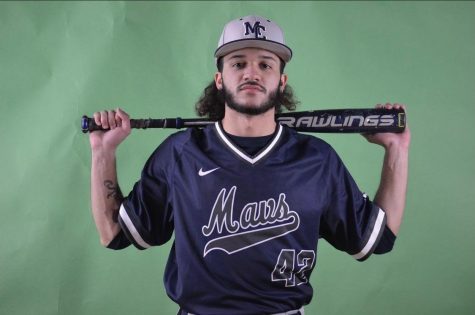 Luis Ruiz, Impact Staff
Luis Ruiz is currently a Sophomore at Mercy College.  He is currently enrolled in the Media Studies major here at Mercy while pursuing his dream of being...