Men's Soccer's Triumph Can't Get It To Playoffs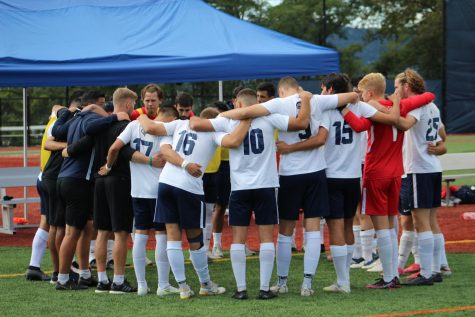 Mercy Men's soccer team made a triumphant win against the ECC'S D'Youville College in order to secure a spot in the playoffs, or so they thought, on Nov. 6.
Thanks to a career high of four goals and one assist from Daniel Dalmu, the game was over 14-0. Such a vital victory has lead the Mavs to the 11th spot in the NCAA playoffs after being knocked out of the ECC playoffs contention the same day. The 14 goals made became histor for the entire program. Dalmu scored the most goals by a Maverick since Maximiliano Rebolledo Camus scored four against St. Thomas Aquinas on Oct. 31, 2018. The Mavs are now looking at a 9-5-2, 5-2-2 record at the end of this regular season.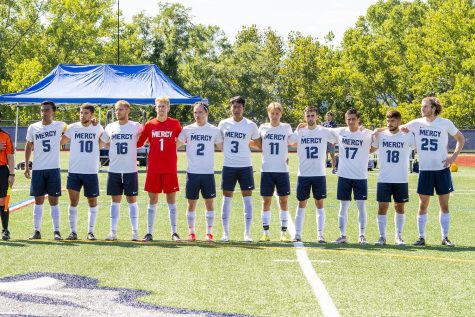 The Mavs Men's Soccer team has had some success in the past, the last championship won was back in 2019. The team has consistently gone back to the playoffs despite the fact that some of its stars have gone and graduated. However the team is still filled with some talent can can take the Mavs far in the program.
Former Defensive Player of The Year Matthias Kuhn has quite the resume. In 2019, he was named all ECC- Third team, he joined the ECC'S commissioner's honor roll, was named ECC's rookie of the week on sept 9th, appeared in 20 games making 14 starts. Now as a junior he was named Defensive Player of The Week, playing in 15 games while starting in 13 of them. He accumulated 15 points, 33 shots, with 15 shots on goal and a shot percentage of .212.
Next is Archie Jones. Jones, in 2019, was given the D2 ADA Academic Achievement Award and also joined the ECC's honor roll on Nov. 4 and ranked third on team in assists. The senior had a couple of season highs against D'Youville with eight shots, four shots on goal, two goals, and one assist, while also being in for 110 minutes against Roberts Wesleyan. Throughout this year he has accumulated 17 points, 40 shots with a shot percentage of .150, 20 shots on goal, with 16 games played and 15 games started.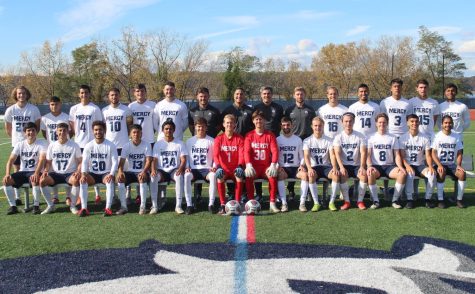 Then we have The Grad student Pau Echarri. He had a season high of three goals on Saturday versus D'Youville. He also had a season high of ten shots, seven shots on goal, and one assist against Queens college. Playing in 15 games with 12 of them started, he accumulated 20 points over the regular season with 58 shots, 26 shots on goal, a shot percentage of .155 and a shots on goal percentage of .448. He's had nine goals this season with two assist.
Last but certainly not least is Dalmu. Prior to being a student at Mercy he was at the College of International Studies- Endicott. While there, he was named MVP of the soccer team and had seven goals in one game. It was the performance of the night, he then was named the best newcomer to school. Over the season the sophomore played only seven games with one game he started. He accumulated nine points with four goals and one assist in the season. With a shot percentage of .571 and a shots on goal percentage of .714, even though he did not play as much as the other soccer players he has showed a great amount of promise. His season highs mostly came from Saturday against D'Youville with six shots, four shots on goal, four goals, and one assist.
Unfortunately, the team was not given a playoff bid. As stated before, yes some of the talent that was apart of the 2019 championship run has graduated but in their stead the school has some good talent. Of course while Mercy still have said talent, the anticipation of another championship is high but the clock is ticking.
Aside from that, the win over D'Youville was a season highlight and certainly a confidence booster for not just the team, but the school as well. A couple of the players that were named even had season highs from the game.
With a positive win despite the bad news about not advancing to the playoffs, the season ended with good vibes for next year.
Leave a Comment
About the Contributor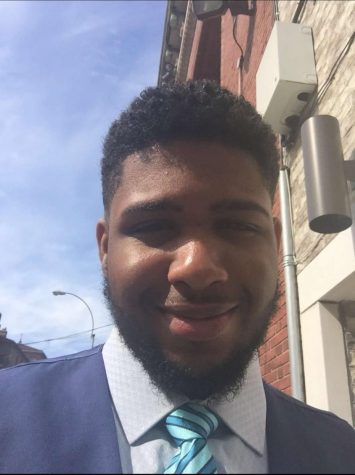 Julian Sykes, Impact Staff

Julian Sykes is a senior/media studies: Tv and Radio productions major at Mercy College. If I am not home taking care of my pets or drawing illustrations-...