Think Pink, You Could Save A Life
"On average, every two minutes a woman is diagnosed with breast cancer in the United States," says the National Breast Cancer Foundation.
The American Cancer Society has a mission to save lives. In 2018, 78 percent of everything they raised was invested in cancer research, patient support, prevention information and education. The leftover 22 percent was put toward resources that are used to fund the management and general expenses.
Overall, The American Cancer Society has contributed to a 29 percent decrease in the overall United States cancer death rate since 1991. They have avoided nearly 2.9 million cancer deaths.
A donation could help save a life.
The Mercy College Mavericks have made it a routine to donate to The American Cancer Society year around with the help and leadership from Joseph Corace. Corace is the assistant coach for the men's and women's lacrosse team at Mercy College. Once he began his coaching job he asked to start the program through Making Strides for Cancer research. He is also a seventeen year survivor of Hodgkin's Lymphoma. Corace uses his past circumstances to drive his motivation and help spread awareness.
"We need to donate as much money as possible for research to help as many people to survive this dreaded disease," says Corace.
Each team finds their own way to contribute year around. The in season teams, men and women's soccer, field hockey, and volleyball get to show their support during breast cancer awareness month. The spring season teams show their support at some point during their season. In the past, Corace has donated wristbands, pink ribbons, rubber pink wristbands, and pins in exchange that every spring season team helps donate.
This year Veronica Scruggs, President of the Mercy College Student-Athlete Advisory Committee, helped get all of the teams on deck with supporting Breast Cancer Awareness month. She was more than happy to help get everyone involved.
"It means a lot to me, my aunt is a survivor and seeing her go through that and coming out stronger really encourages me to get involved with working for a great organization like Making Strides For Cancer Research," says Scruggs.
She had representatives from each team present at the home games during specific weekends to accept donations. Announcements were posted on the school website to keep the fans and spectators knowledgeable about exactly what they were doing.
Scruggs mentioned that, "It takes leaders to step up and work the donation tables, and we had many. A lot of teams stepped up and worked together to get as many donations as possible. I'd like to shoutout the field hockey team for raising the most amount of money as well, it's amazing what teamwork will do."
The volleyball team worked together to decorate the Victory Hall gymnasium in all pink. They also wore pink socks and jerseys to show their support. The women's soccer team wore pink socks during their warm up before their game against Queens College. The field hockey team had T-shirts made up and sold them to family and friends to make a substantial contribution. They were able to help raise $600.The Mavericks help raise around $500 to $1200 every year.
Matt Kilcullen, the Mercy College athletic director says,"As someone who has three sisters that are breast cancer survivors, the commitment made by our coaches and student athletes means the world to me. I am so very proud of the response by all our 10 teams and am very much appreciative as it shows we care just as much, if not more, to what happens off the playing fields/courts."
Many are impacted by cancer which causes the instant motivation to help donate. The American Cancer Society is fighting cancer from all angles. With the help of many they wouldn't be able to save the amount of people they have. In the end, it all winds down to teamwork and spreading awareness further than athletics.
Kilcullen adds, "It is the teamwork that makes us very proud of our student athletes."
Leave a Comment
About the Contributor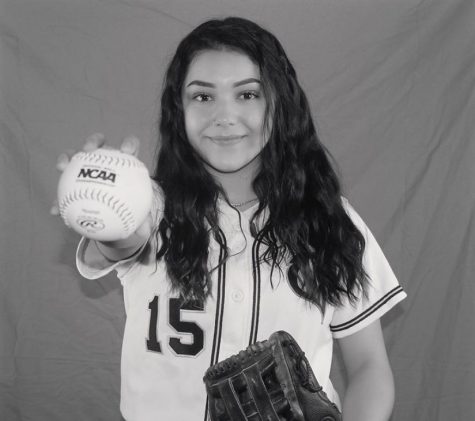 Ariana Ricci, Impact Staff
Ariana Ricci is currently a Senior at Mercy College. She is a collegiate athlete that is a part of the Student Athlete Advisory Committee and the Maverick...