Youthful Field Hockey Squad Misses Playoffs Yet Stuns No. 9 AIC
The season is fully wrapped up with the Mavs field hockey finishing with a record of being 4-13 and missing the conference tournament.
The team does need some work, however throughout the season they have shown some promise. For instance the Mavs faced off against AIC, American International College, the ninth ranked team in the country, yet was still able to pull together a win. They also won against Franklin Pierce on senior day.
This group has shown some flashes of being a playoff team, also their are a couple of players that do stand out.
First up is Nicole Cotton. A graduate student, she is the leading scorer of the team and a leading figure. Two of her season highs came from the game against Franklin Pierce with five shots and three shots on goal. She had one goal and one assist against Molly Field Hockey. She also played 67 minutes against American int'l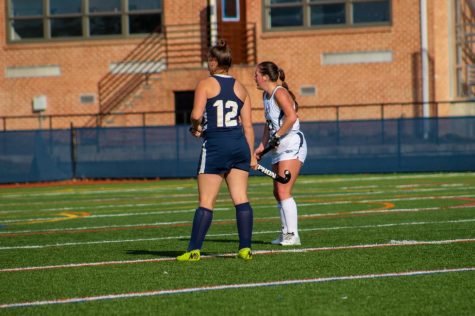 Out of seventeen games she played and started in sixteen of them. Her last season was in 2019 and since then her numbers jumped. She only had two points through 2019 which
jumped to eleven, her total shots jumped up as well as her shots on goal which went from ten to fourteen and while the percentage dropped its only due to the fact that she is attempting and making more shots. She clearly has some good potential to be better as shown her jump from her rookie to sophomore season.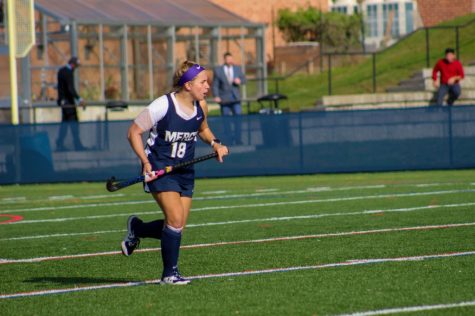 Next up is Ally Schreck, a sophomore who is also a leading scorer on the team, while also being a rookie. In this year she started and played for every game this season. She had most of her season highs against Molloy with three shots on goal, two goals, and two assist. She had four shots against Stonehill and she played for 67 minutes against American Int'l.
Schreck accumulated fifteen points this season on twenty-two total shots with a .273 SH percentage. She also had eighteen shots on goal with a .818 SOG percentage. Lastly. she accumulated six goals with three assist.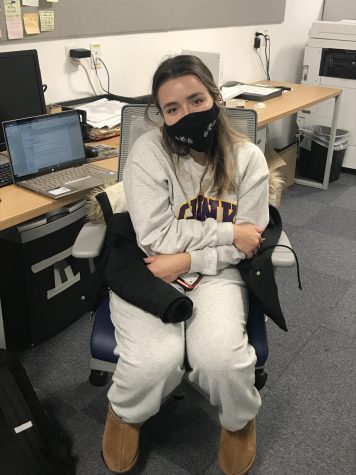 Last but not least we have student worker/field hockey player Savannah James. Out of the seventeen games she played, she started in fifteen of them. James gives good detail as to what it is like being a student athlete and what it was like after not playing for two years.
"Coming back from not playing for two years it was definitely a challenge because it was like playing with a whole other team. We had players come from two years ago and they weren't able to play due to being freshman. The sophomores and freshman had to adjust, as we're a young team and we have a lot of young players. It was just all about getting to know each other and getting to know how to play. I thought our season went pretty well, we did beat AIC and they were number #9. It was such a great win."
She then elaborates further talking about the mentality she has going into a game."We all try to pump each other up, we encourage each other no matter if we win or lose. We still try to keep a positive attitude."
In addition, the she says the team takes initiative to practice hard. "We usually warm up before coach comes, we stretch, then we do a couple of drills, sometimes we even run. We then get ready to start practicing different drills and plays"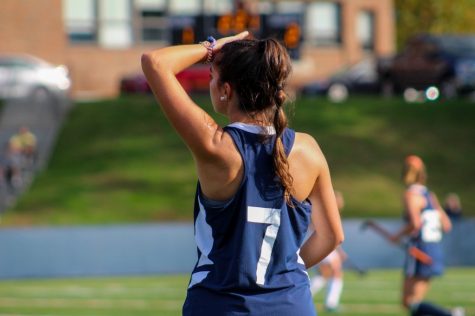 So when objectively looking at the team, yes they did not make the playoffs and had a record of 4-13. However hope is not lost. The team clearly is dealing with the affect of the COVID-19 quarantine in 2020. The team is still young and needs to build some chemistry in order to find better success. Nicole Cotton and Ally Schreck both lead the team in scoring and both seem as if they can certainly rally this team next year to more wins and hopefully a post season.
Leave a Comment