Women's Lacrosse Off To Hot Start; Coach Wins 100th Game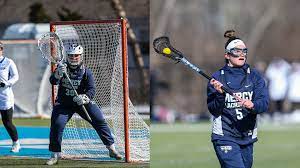 The women's lacrosse team at Mercy College is off to a good start to their 2022 campaign. The Mavericks are currently 7-4 overall on their season and are looking to keep that momentum going into the second half of the season, coming off wins against teams such as Lock Haven University, Franklin Pierce University, Assumption, Georgian Court, Bentley, and University of the District of Columbia.
The Mavericks have also started 1-0 in conference play. Something that is very encouraging to see even though they have started with three losses on the road in non-conference play, the Mavericks are hot at home as they are 4-0.
The Mavericks are also nationally ranked in the Top 15 in the IWLCA and Nike/USA Lacrosse Magazine Polls. They currently stand at No. 13 in the IWLCA and No. 14 in the Nike/USA polls.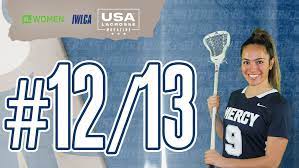 The Mavericks have moved down just one spot from the last rankings after going only 0-1 this week against Bloomsburg. Coming off of their 20-2 win in their first ECC game of the year, the Mavericks are looking very encouraging to bring back another ECC championship this year.
As a team, the Mavericks are outscoring their opponents 119 – 70 which is a very impressive total with only nine total games having been played so far. They also currently sit with 58 total assists, 198 shots on goal, and a very impressive .795 shot on goal percentage.
Senior Juliana Keenan is leading the Mavericks in goals with 30 goals scored in 9 games started. Keenan also in total has nine assists which brings her to 39 total points for the season with a .529 shot percentage. This is the most goals Keenan has scored in an entire season with a lot more to come. Keegan's highest-scoring game so far this season came against Lock Haven in the Mavericks' opening win against Lock Haven.
Being named Preseason First Team All American by USA Lacrosse Magazine, Micayla Brady is looking to lead her team to victory the rest of the season. Brady also recorded her 100th career caused turnover in the win against Lock Haven in the first game of the season. Brady leads the Mavericks with a team-high 21 ground balls, 30 draw controls and 26 caused turnovers.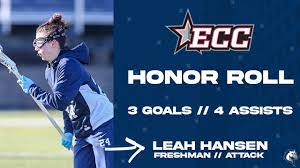 Leah Hansen is also starting to make some noise as a freshman this year coming off of a game high seven points with three goals and four assists against UDC. Hansen was named to the ECC Honor Roll for the very first time which is a big accomplishment.
Also being named for awards last week was senior Madeline Garvalosa who was named ECC Defensive Player of the Week, and senior Taylor Bishop was also named to the ECC Honor Roll.
On another note, Head Coach Dawn Sachs was sitting very close to the 100th win of her career as she was sitting with a 99-53 overall record in 10 seasons as a head coach. The Mavericks looked to secure that ultimate 100th win for Sachs as they are hosted No. 7 ranked West Chester University of Pennsylvania on April 6. This game was not a conference game as the Mavericks next ECC game was coming against D'Youville College on April 10.
Mercy lost to West Chester University but Sachs earned her 100th win wiht a 14-4 victory over D'Youville. Keenan scored five goals and Briana Corace added four more for the victory and the coach milestone.
The Mavericks will also host that game until they head down to Molloy College next week. Dating all the way back to 2019 there is no doubt that the Mavericks have been a powerhouse when it comes to women's lacrosse as they are 36-10 in their last 46 games. On the road, the Mavericks are also 18-4 during that stretch with three of the losses coming just this season. Looking to keep the streak going for another year the Mavericks have had seven straight winning seasons and have also made the ECC tournament in every season the tournament has been held going back the last 6 seasons.
Being picked in the preseason rankings to finish first in the conference is no easy task and automatically puts a target on your back, but the Mavericks do not look like they take that lightly as they strive under the pressure and are looking full speed ahead on the rest of their season.
Leave a Comment
About the Contributor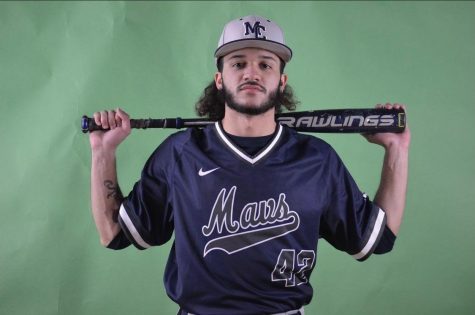 Luis Ruiz, Impact Staff
Luis Ruiz is currently a Sophomore at Mercy College.  He is currently enrolled in the Media Studies major here at Mercy while pursuing his dream of being...