Baseball Clinches Consecutive Playoff Appearances with Wins Over D'Youville
Mercy baseball clinched a second straight playoff appearance this weekend after sweeping D'Youville including two wins on Saturday, which was also Senior Day.
The Mavericks' offense carried them to a 14-9 win Friday while the script flipped and the pitchers dominated to sweep the Saturday doubleheader allowing just one run in both games.
This season of redemption comes after Mercy was forced to withdraw from the ECC Baseball Championship Semifinals last season due to COVID health and safety protocols.
"After last year, it gave us a little more motivation because we were so close, and it just got taken away from us, unfortunately. Now we are in a position to continue down the same path and make it further," said James Mattutat, senior first baseman for the Mavericks.
The Mavericks sit in third place in the ECC behind Molloy at 16-2 and Queens College, who has the tiebreaker with Mercy at 13-5.
The 2022 Mavericks have had to deal with injuries that have plagued them throughout the season. In spite of this, Head Coach Chris Schoen is pleased with how the team looks with six conference games remaining in the season.
"I feel very good considering the number of injuries we have had throughout the course of the year. The last two weeks are dog day weeks as far as staying healthy. We are in a good place right now, and would be nice to clinch this weekend," said Schoen.
The disappointment of the end of last season has fueled the Mavericks through a rough start to show the program is ready to contend and last year wasn't a one-year fluke.
"This year, we are building off last season. Last year wasn't just out of the blue. This is the way the team is built, and it just going to keep going up from here," said Nolan Giblin, the Maverick's sophomore third baseman.
Giblin is one of the players Mercy baseball has relied on to carry over his success from his ECC Rookie of the Year freshman season. In 129 at-bats, Giblin is batting .395 with five home runs, 29 RBIs, and nine stolen bases. His .395 average puts him in sixth place in the ECC for batting average.
Jaden Caballero is showing that he can follow up with the freshman success of Giblin. In his first season with the Mavericks, he is batting .347 through 144 at-bats with three home runs, 23 RBIs, and 17 stolen bases. He appears to be the favorite by many to become the second straight Maverick Freshman to win ECC Rookie of the Year.
Caballero also picked up in his first season how the Maverick players from last season are still driven from the end of last season
"They had it on the back of their minds what happened last season, and they were very driven to show it wasn't a fluke," said Caballero.
Schoen notes the recent success of the freshman players and younger players filling in for injuries as a testament to how the Mercy baseball program has grown.
"It bodes well for the program. It gives a lot of kids who wouldn't have had the amount of time they are getting it now, so they will be good for next year as well. It's very exciting," said Schoen.
In his six-year tenure as head coach, Schoen has led them to their most wins in a season since 1990 in 2018 and became the first coach in program history to post back-to-back 20-win seasons for the Maverick.
"The rule of thumb is it takes about five years to build a sustainable program without COVID-19. It's been a challenge, but once you start winning and showing a product on the field, it becomes a lot easier," said Schoen.
The Mavericks come in playing well at 8-1 in the conference since April 15. This run has pushed them to third place and helped them overcome a slow start with injuries to be in a position to clinch.
Schoen spoke on how they will be counting on continued good pitching from starters like Kevin Seckler and Scott Sheppy to make a run for playoffs.
"Hopefully, we get Burgio back for our final week so he can get a tune-up. Seckler and Scheppy step up this past weekend. We will need them again," said Schoen.
Mattutat feels that if the Mavericks can keep playing they have lately they can make waves in the ECC tournament.
"We all have the same goal, and if we remain focused and do what we have to do. We will go far."
Leave a Comment
About the Contributor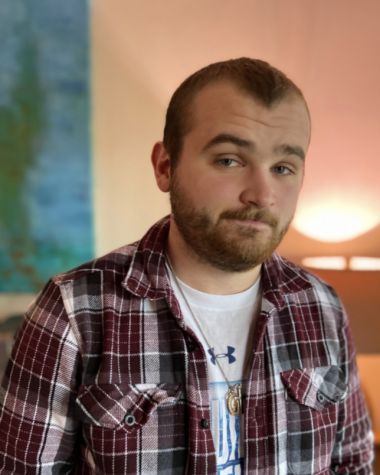 James Tiedemann, Managing Editor
James Tiedemann graduated from Mercy College in the May of 2022. He transferred there after graduating from SUNY Orange with his Associate's Degree in...