Mercy Coach Profile- Coach Chris Watts
Mercy College is proud to introduce for this season, new head basketball coach Chris Watts. Watts got the job on an interim basis after longtime basketball coach Michael Mackzo went to coach at Baruch.
The Trumbull, CT native grew up a high school basketball star who was recruited by every major school in the nation, and even had late great NC State coach Jim Valvano fly a helicopter onto his field as a recruit. He would eventually go on to play at Providence for four years, where he was roommates with Chicago Bulls head coach Billy Donavon.
Watts brings plenty of experience from high level coaching with him, from his college playing days at Providence playing under coaches such as Rick Pitino, PJ Carlesimo, and Jeff Van Gundy among others, and also from his high school coach Vito Montelli, the winningest coach in Connecticut high school basketball history. He also served under Montelli as an assistant coach as his high school St Josephs, before then succeeding him and having a successful stop at Notre Dame- Fairfield, where he won a state title in 2018. He then came to Mercy to serve as an assistant for two years before going to Bridgeport for a year, and then coming back this year to be an associate head coach, only to take the full role when coach Mackzo left.
Watts says his approach for his first head coaching job at the college ranks is he "really wants to build a program with high character and focus on hard work and commitment" and "respecting your peers, the staff, and the campus" are some of his most important aspects of that. He "really loves being a head coach and takes alot from coaches he's been around" but says his biggest influence on his style and philosophy is his high school coach Vito Montelli, where he gets his press style system from. Watts says he values "getting up and down the court and out of the basket quickly" with "sharing the basketball and defense as his main basis" and those are the main things he wants to implement into this Mercy team.
His main goal is to have his team play three seasons every year, the non-conference season where you find a rhythm, the ECC season, and the ECC playoffs and D2 tournament, which would be the post season. Mercy begins a mostly ECC schedule in January, where they play 13 out of 15 conference games, the most important stretch of the season for the team.
Watts says for the Mercy community to "expect a team who will compete in the ECC playoffs, and try their best to make the D2 tournament, but most importantly for character to be high." He also says he will consider using the NCAAs newest most popular tool, the transfer portal, while stating "student athletes are jumping in it too quickly" but "as a coach you have to look to compete because it's an advantage."
Mercy can expect to build a winning program with Watts's values and based on the experience and coaches he's been around; it will only be a matter of time. But most importantly, he is helping build a high character culture that will only reflect great on Mercy as a program and University and representing the community well.
Leave a Comment
About the Contributor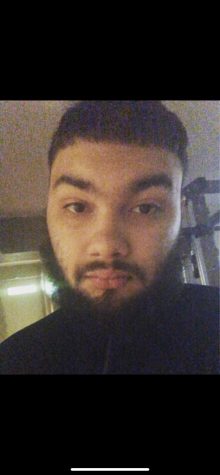 Kris Torres, Impact Staff
Kris Torres is a Junior Journalism Major at Mercy College.  A former football player, he is passionate in writing about Campus Current events, Sports,...