Field Hockey Finishes With Program Best 8 Wins
The Mercy College Field Hockey team finished with the most wins in program history, posting an 8-7 overall record, a 7-6 conference record, and a two-game winning streak to end the season.
Mercy began with an opening-day victory against Molloy, dropped a match to Bentley, and then rattled off three in a row against American International, Southern Connecticut State and Pace University. The team then dropped four in a row before winning against Franklin Pierce University. The team finished with wins against Molly, New Haven and St. Michael's College. The only ranked team it played against, Assumption University (No. 6) defeated the Mavs, 5-0.
The division wins were also program-best. Mercy previously had seven wins and six conference wins in 2016 and 2017.
Eight of the games this season were home games, and they won five of those games. They had a two-game winning streak last season. However, winning streaks have been said to be overstated sequences that handicap someone's vision of a team. It's a fallacy of the Hot-hand effect, the handicap of believing a winning streak leads to continued success. It's a cognitive delusion, not intuition or faith in a team. A team can be on fire for a while but can't be perfect. The Mercy college team is an excellent team that fuels and reignites itself.
When someone seeks out a field hockey player, they look for someone versatile to receive something under control and maneuver it to their future. This uses the essential skill in field hockey: the first touch off the field. These young women make quick decisions on the pitch, sacrificing for the sake of the Mercy team. When someone seeks out a field hockey player, they look for someone versatile to receive something under control and maneuver it to their future. This uses an essential skill in field hockey: the first touch off the field.
The Mercy College field hockey team had more penalty cards last season. They were backed into penalty corners ninety-eight times and 1-1 attempts at penalty strokes. However, outweighing those tallied moments are the signs of cohesive efficiency in the team. The goalkeepers performed the saves. If the field hockey team's amount of fouls were to be rounded down, it would be fewer than their opponents, just like the actual number of fouls.
The National Field Hockey Coaches Association recognized three freshmen on the field hockey team for the Division II Scholars of Distinction program. Tess Ringstad, Samantha Trickel, and Molly Magnifico excelled with their playing time and their time in the classroom. In total, they've played or appeared in eighteen games so far. Sustaining grade point averages of 3.9 or higher made them eligible for the recognition program's student-athlete award. The three achieved it during the first semester of the 2022-23 academic year. The three were out of over one hundred athletes selected as Scholars of Distinction.
Ten athletes on the team showcased great academic examples when they were listed on the 2022 NFHCA Division II Academic Squad. Once again, undergrads have been honored for their cumulative grade point average. Tess Ringstad, Samantha Trickle, and Molly Magnifico carry over from the previous distinction. The other seven are Taylor Durkin, Christy Falls, Reagan Lane, Kyra Reyes, Kasey Volz, Lily Sherry, and Kate Ringstad.
For the second time, graduate student Alyssa Sacco was named for the Northeast-10 Conference Field Hockey Fall Academic All-Conference team. She's a Maverick who made program history twice. In the past season, she led the team for goals setting a single-season school record. She's acted excessively as a significant contributor. This season, she scored 10 goals and six assists.
Ally Schrek, a junior, scored eight goals and had three assists. Kelly Rosenfield was third on the team with five goals. Kate Ringstad led the team in assists with seven.
Sixteen Maverick student-athletes made the (NE10) Academic Honor Roll for the fall semester. They committed to the classroom like they were all on the offensive or defensive during a game. They showed how they could maneuver responsibility.
Marissa Spinazzola and Colleen Geyer, the head and assistant coach, respectively, have done right by them.
Leave a Comment
About the Contributor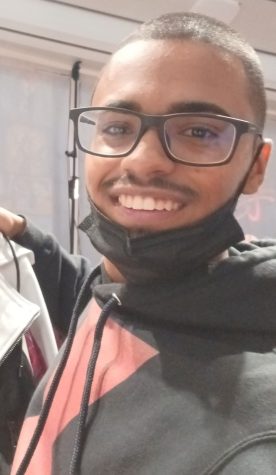 Edwin Gonzalez, Impact Staff
Edwin Gonzalez is a Senior Media Major. Trying to shift from creative and essay writing to entertainment writing and reporting.  He writes under  Empathic...